OTG17 - Prizes and Sponsors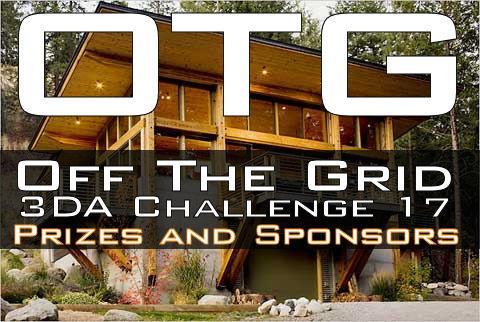 OTG Challenge 17 Prizes and Sponsors: 3DA is excited about the generosity of our many sponsors. With well over $15,000.00 USD worth of prizes, this looks to be our biggest challenge yet! Following is a list of our generous sponsors and the prize packages at the end.

Boxx Technologies - renderPRO 12:

No Server Room, No IT, No Problem
renderPRO brings dedicated rendering to your desk side

renderPRO Series

World's first personal dedicated rendering solution

Fits atop your workstation or at your desk side

Three options: renderPRO4, PRO8, or PRO12 feature single quad core, dual quad core, or dual six core Intel® Xeon® processors

Professional rendering for 3D graphics, animation, compositing and more

No need for server room or IT personnel

Easily expandable for a mid size studio shared render farm

Revolutionary

renderPRO is the world's first personal, dedicated rendering solution for 3D graphics, animation and compositing workflows. Available in three models (PRO4, PRO8, and PRO12), renderPRO frees your workstation and brings dedicated rendering to your desk side.


Powerful

Featuring Intel® Xeon® series processors, renderPRO4 (single quad core), PRO8 (dual quad core), and PRO12 (dual six core) deliver professional grade performance.


Professional

The professional grade renderPRO empowers you to deliver complex projects within budget and on schedule by drastically reducing your rendering time. When you create on your workstation and render with renderPRO, you'll be able to keep pace with increased demand and grow your business by taking on larger (and more profitable) design projects. And wouldn't you rather use your workstation for creating instead of bogging it down with rendering tasks? Free your workstation and creativity will follow.


. . .and BOXX Added Value

Made in the USA and designed to run all industry standard software applications, renderPRO has been thoroughly tested for maximum performance by BOXXlabs. Our expert sales consultants understand your needs, and our legendary BOXX Technical Support (located at BOXX Technologies headquarters) provides unparalleled knowledge of hardware and industry leading software.
aXYZ-Design - an(i)ma Collections: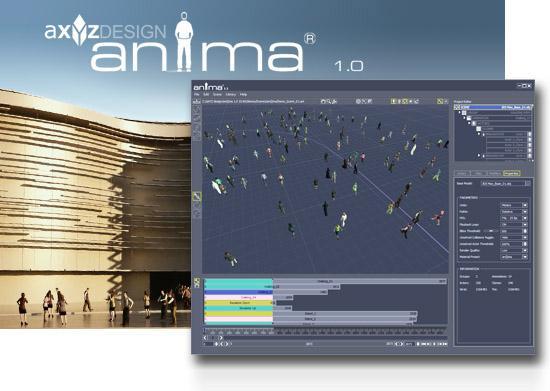 Creating character animations for your architecture productions has never been so easy!

an(i)ma® is the fastest stand-alone character animation application developed especially for architects and designers, ideal for quickly and easily creating stunning 3D animations in less time.

FOR 3DS MAX®, Maya® & CINEMA 4D®

Add connectivity with Autodesk 3DS Max®, Maya® and Maxon Cinema 4D®!
an(i)ma® offers a set of plugins specially designed to import and render a large quantity of 3D human characters,
optimizing memory usage and giving you the flexibility to use external renderers such as VRay and Mental Ray.

■Efficient geometry handling.
■On-demand dynamic vertex deformation data loading.
■Standard, Vray and Mental Ray ready materials.
■Automatic gamma corrected materials.
■Exposure control.

FEATURES HIGHLIGHTS

Ready-To-Run Agent Libraries
an(i)ma® uses the award winning line of Metropoly 3D Humans. These digital Actors are controlled by real motion capture data and automatic procedural motions combined with a motion blending system to achieve super-realistic animations.

CrowdCloner
You can simulate the behavior of a large number of characters with some simple parameters.

WYSIWYG Interface
an(i)ma® uses a simple and intuitive interface that allows for a fast and easy drag and drop editing. The interface, using collision dynamics simulation, gives the user a straightforward way to create realistic animations which be computed on the fly while the user is editing - involving multiple characters. A short learning curve allows you to focus on design and visualization without being distracted by the software.

Collision Brain
an(i)ma® combines a sophisticated AI brain engine to predict collisions between agents.
The animated characters in the scene will behave realistically.

The Creation Tools
Spline, Fixed, Stairs and Escalator Path Tools gives you the possibility to drive the Actors in an animation over formal surfaces such as floors, ramps, stairs, animated escalators or moving walkways.
V-ray for C4D - vray4c4d:

V-Ray today is one of highest quality render tools available for production. It is widely used by professional CG artists and visualizations firms worldwide. Its proven, beautiful and super realistic image quality, at unsurpassed render speed, attracts many users from all areas. VRAYforC4D is the Cinema4D native incarnation of this great engine. It enables you to use V-Ray directly within Cinema4D using the typical C4D like workflow. V-Ray is the de-facto standard in architecture & design visualization, car rendering, TV commercials, and many more areas, like in recent Hollywood Movies like 3D Blockbuster AVATAR. Its good, its fast, its stable!
Solid Iris - Thea Render: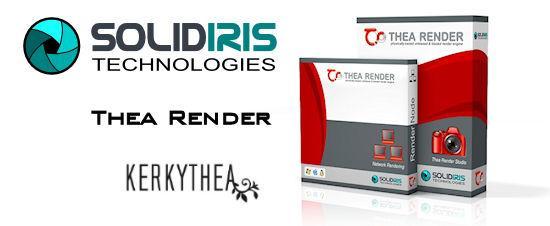 Thea Render is a state-of-the-art biased/unbiased renderer with a rich set of innovative features, a powerful material system and its own advanced studio, all-in-one. Besides the standalone application, exporter plugins exist for most modeling applications improving the workflow and accelerating the setup. Customizing the render settings, materials and other options within the plugin can cut down setup times, while fine tuning and rendering can take in Thea Studio.
Cebas - finalRender: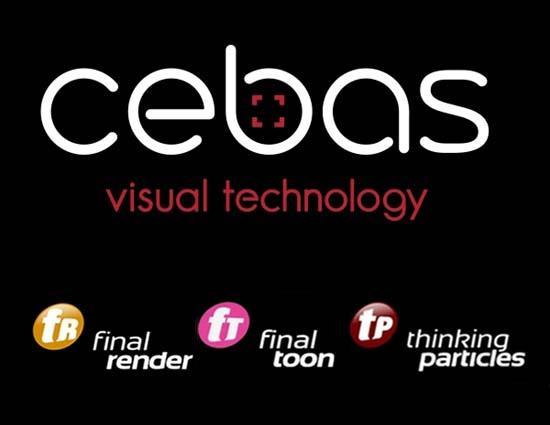 cebas Visual Technology Inc is a privately held software company founded in 1988 in Heidelberg, Germany, and now headquartered in Victoria, BC, Canada.

The company's advanced tools allow users to achieve realistic and compelling visual effects that are scientifically accurate and engineered entirely based on physics.
Cebas 3D modeling, animation, rendering and VFX software is used in feature length motion pictures, video games, television shows and commercials, as well as for architecture / construction / engineering (ACE) and design visualization.

Cebas software drives critical VFX (visual effects) scenes in major recent motion pictures such as Harry Potter and the Deathly Hallows: Part I and II, Transformers 3D,Green Lantern, Thor 3D, 2012, Alice in Wonderland, Sucker Punch and much more.

Major game titles in which cebas products were used include Classic Transformers, Command and Conquer, Diablo, MX vs. ATV, Star Craft, Tomb Raider, and Wolfenstein.

Major cebas products include: finalRender, thinkingParticles, finalToon and volumeBreaker
ExLevel - GrowFX:

Exlevel is delighted to offer GrowFX - a new system of modeling and animating plants for Autodesk® 3ds Max®.

Now you can recreate digitally a lifelike 3D model of any plant, from grass and trees to woodland using a refreshingly simple interface and an essential set of parameters that you can set up yourself.

GrowFX lets you create broadleaf trees, conifers, palm trees, flowers, ivy and many other vegetational compositions. Its unique model building tools will help you create creeping plants, entwining scene objects, and shearing plants of any shape. Plants may bend around different objects.

GrowFX is fully compatible with 3ds Max®. All parameters can be animated. You can, for example, create a wind animation, plant growth animation and other kinds of animation you can imagine. There is also an opportunity to edit the parameters using MAXScript.
e-OnSoftware - LumenRT:

Beyond Static Renders: High Fidelity Real-Time Visualization

LumenRT is a powerful 3D solution for visualizing architectural and design projects in real-time.

LumenRT extends the concept of static rendering by adding the ability to move around "inside your pictures", in fully photo-realistic quality.

Designed to provide high fidelity visualization with accurate lighting, shadows and reflections, LumenRT is the ideal solution for:

Creating a virtual interactive showroom
Demonstrating and sharing design concepts
Visualizing 3D models in client presentations
Exposing your projects in fully real-time photo-realistic 3D

LumenRT's output is fully interactive and will run on any computer without special viewing software making it easy to share designs and collaborate with anyone.
iToo Software - Forest Pack | Rail Clone:

Forest Pack is a plugin for 3ds Max®, designed to give a complete solution for creation of natural environments with trees, grass and plants. Forest enables you to combine billboards, high poly meshes and proxies, and using Mental Ray and VRay native shaders, create scenes with virtually unlimited number of objects and polygons.

Forest Lite, the free version of plugin can be used for any personal or commercial project. Download it now from www.itoosoft.com and take advantage on the challenge ! Download -Here-

RailClone is a 3DS Max plugin for parametric modeling based on custom geometry parts, definable by the user, and a set of construction rules. This new concept of modeling lets you to build complex and realistic structures for Architectural Visualization, Civil Engineering and Interior Design.
The software includes a full library of preset models to create Fences, Railings, Barriers, Guardrails, Handrails or Walls. RailClone is not limited to a fixed set of primitives, you can use any geometry from the scene and define your own parametric structures.

Download RailClone Lite, the free version of the plugin and use it in the challenge! Download -Here-
Maxwell Render - Maxwell for Google SketchUp:

Maxwell for Google SketchUp offers users the benefits of advanced rendering technology in a custom built, easy to use package-for FREE!

Maxwell for Google SketchUp is a self contained (standalone) package- it contains its own render engine designed for and fully integrated into SketchUp. No other application is launched when you render your scene, neither does it require export to any external application. So, besides the easy to use features of the plug-in itself, there are no new interfaces to learn!

Maxwell for Google SketchUp is available for free or as a licensed version for only $95 (75€)

More Information -HERE-

Epictor - Entourage Bundles:

Epictor provides cut-out people, whether in casual leisure clothing or business attire, lying or sitting; pictures of young people to images of senior citizens. Our claim to excellence was high from the beginning. All cut-out people are shown in natural poses, the images have been carefully cropped and all edited images delivered in TIF format, with alpha canal.

All the pictures are compatible with common visualization programs such as Autodesk Autocad 3d studio (3ds), Maxon Cinema 4D, Autodesk Autocad, Chaos Group VRay and Photshop and complement the lists of staffage sets and templates for human figures that are included in these programmes. Epictor helps you realize your visualizations in a more lively manner, and takes joy in the living.
Motiva - Colimo: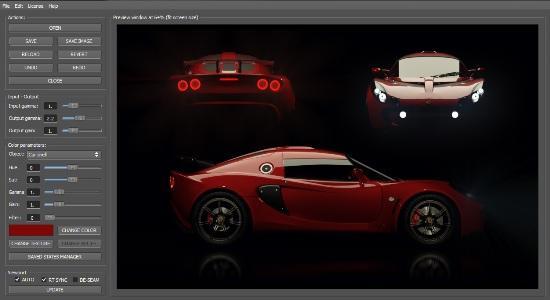 COLIMO is a postproduction tool, that was designed with the primary target of changing scenes after the rendering process. This application is not the same than Motiva SOAP, it is his big brother.

CHANGE LIGHTS, COLORS AND TEXTURES using prerendered images as base. You can change colors and textures and his influence over the whole scene including raytraced reflections, refractions and GI bleeding. For better comprenhension visit the Videos & DEMO section.

RENDERER ENGINE INDEPENDENT It don't handles real 3D data, 3D meshes are not needed anymore, you can share your project without share your meshes! It only takes some pre-rendered images and some passes of our (fast) Modo 501 pass or MR special shader.

FULLY GPU ACCELERATED All the process is made in your GPU through 32 bit internal buffers using the size of the viewport, but your images can be saved in full input size.

InteroVisuals - Digital Content:

InteroVisuals 3D Store. High quality content for interior visualizations!
ambientLight - Textures:

Seamless High Resolution Texture Sets from ambientLight
Our Textures are created and edited by hand from High Resolution Digital Photography to ensure that all textures are perfectly seamless when applied in your work, whatever your field.

What types of Textures do we sell?
We have a range of textures and formats that we supply our products in. Plants and Trees typically use an alpha clip map to remove the back grounds. Our Road Textures are available either as straight forward Jpeg Packs, or more uniquely as a layered photoshop file that lets you create a variety of road surfaces and line layouts. Wall Textures, Brick Textures, Tile Textures, Stone Textures, Ground Textures and Grass Textures are available in small packs edited to be seamless and ready to use straight away in your work. All surface Textures have matching bump maps too.
Rhino I/O - rhino.io: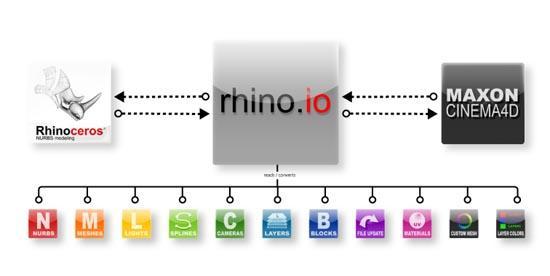 Rhino.io is a connection and import/export plugin, that lets you directly open and save native Rhino files (3dm) from within MAXON CINEMA 4D. In addition, models that were changed in Rhino can be updated into CINEMA 4D while keeping material assignments and other changes inside CINEMA 4D intact, enabling you to work with Rhino and CINEMA 4D side by side.

Rhino could therefore act as a "NURBS plugin for CINEMA 4D", connecting the best of both worlds. Rhinos precise and extensive CAD and NURBS tool set can be combined with CINEMA 4Ds modern and flexible texturing, shading and lighting tools.

Models imported with rhino.io are also ready to use for any high quality 3rd party rendering engine such as VRAYforC4D, Maxwell, Fryrender and more.

3DA reserves the right to modify and redistribute prizes as necessary. The following list represents sponsors commitments at this time, modifications may occur as more information is made available.

Grand Prize Winner:
renderPro 12 ($4,000) Boxx Technologies
an(i)ma 1.1 – Start Pack ($339) aXYZ-Design
an(i)ma 1.1 – Advanced Pack ($509) aXYZ-Design
an(i)ma 1.1 – Premium Pack ($739) aXYZ-Design
Metropoly HD2 – Rigged Models for MAX - 5 Characters ($325) aXYZ-Design
Metropoly 3 – Rigged Models for MAX - 25 Characters ($590) aXYZ-Design
VRAYforC4D ($1,072.00) VrayForC4D
rhino.io ($135.00) rhino.io
Thea Render ver 1.1 + All Application Plugins ($700.00+) Solid Iris
Colimo ($190.00) MOTIVA
GrowFX ($325.00) Exlevel
Epictor Bundle - 2 ($328) Epictor
LumenRT ($295.00) e-OnSoftware
Multi Texture bundle ($191) ambientLight
Maxwell for Google SketuchUp ($95) Maxwell Render

Runner Up:
finalRender ($995) Cebas
an(i)ma 1.1 – Start Pack ($339) aXYZ-Design
an(i)ma 1.1 – Advanced Pack ($509) aXYZ-Design
Thea Render ver 1.1 + All Application Plugins ($700.00+) Solid Iris
Colimo ($190.00) MOTIVA
GrowFX ($325.00) Exlevel
Epictor Bundle - 1 ($164) Epictor
LumenRT ($295.00) e-OnSoftware
InteroVisual Model Collection Vol. 5 ($250) InteroVisual
Plants and Trees Texture Bundle ($85) ambientLight
Maxwell for Google SketuchUp ($95) Maxwell Render

Honorable Mention:
an(i)ma 1.1 – Start Pack ($339) aXYZ-Design
GrowFX ($325.00) Exlevel
1 license of Forest Pack Pro, 1 year subscription ($250) iToo Software
1 license of RailClone Pro, 1 year subscription ($250) iToo Software
LumenRT ($295.00) e-OnSoftware
Brick and Stone Texture Bundle ($52) ambientLight
Maxwell for Google SketuchUp ($95) Maxwell Render

Merit Award One:
Maxwell for Google SketuchUp ($95) Maxwell Render


Merit Award Two:
Maxwell for Google SketuchUp ($95) Maxwell Render





Contest Pages:
• Assignment
• Rules
• Prizes
• Judges
• Challenge Forum
• Challenge Models