AW2 Contest Winners

3DAllusions is proud to announce the winners of the Architectural Wonder II Contest!
Grand Prize Winner - Neha Kakkar: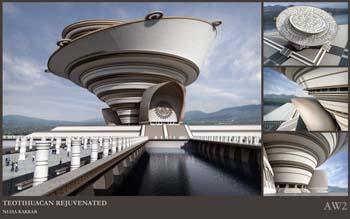 Teotihuacan Rejuvenated: Mesoamerican culture surrounded with mystique and beauty has always mesmerized me. The origin and demise of this ancient legacy are still debated upon. The roots of the concept were to give this heritage structure a shape and identity of my own. I wanted to interpret the design with a new and futuristic approach, yet preserving its classic aura and grandeur. The name, Teotihuacan implies place of those who have the roads of the Gods. This gave me the clue for selecting colors, textures and treatment of the site. The whole ambience had to be powerful yet subtle, modern, yet traditional.
The proportions are dictated by a modular triangle in golden proportion. My focus of design was the main pyramid: The Sun Temple and two other temples dedicated to The Jaguar and Eagle warriors, inspiring the shape of a claw. As one approaches the space, the architecture leads the focus from the colonnades to the central temple, to the topmost part, the main altar. On top of main altar is the Sun, a reflection of Heaven on Earth itself. Suspended between this Heaven and the Earth is the most sacred section of the temple, the ceremonial altar. The color scheme, materials and surrounding water body create a serene atmosphere in a place meant to be the Birthplace of Gods.
Neha Kakkar
Runner Up Winner - Paulo Barrelas: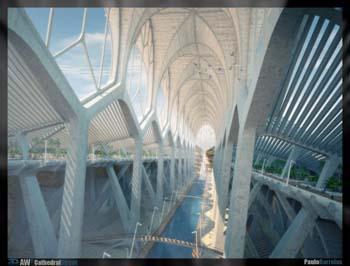 Cathedral Street: This image was inspired by the contest theme itself – Architectural Wonder – which made me instantly recall the great gothic cathedrals. Personally I love the atmosphere these buildings can produce and the sensation of being in place out of the 3 dimensions. Since one of the guidelines was that the construction processes be appropriated to this century, the main material used for the main structure is concrete. So I decided to go for an interior view of a city street, which main structure that covers and connect the street itself to the lateral hallways and tunnels was inspired in the gothic architecture. I made some studies of how the cathedral builders worked vertical forces through the structures and decided to start from there. I tried to mimic the atmosphere of this kind of buildings but in a greater scale and also adapt it to the circumstances.
Paulo Barrelas
Honorable Mention Winner - Alan Klys: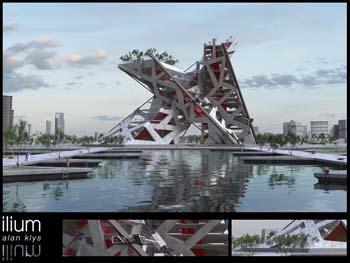 Ilium: The alternative name for the legendary city of Troy, is a structure inspired (then loosely interpreted and transposed) upon the interplay between the three main groups of Homer's Iliad. The Trojans, Achaeans, and their capricious gods. The rise, meeting, and clash of these two great nations & their gods is represented by the intersection of the three elements. On their own each element is dynamically unstable, out of harmony and off balance. Bound together however, in an uneasy and perilous union, there is stability and a careful stasis between all three.
Most at home in a bustling melting pot of cultures, ideas and periods, (like New York, Tokyo, London etc) I envisage this place to be a meeting, union, and "clash" of museums, galleries and periods. Somewhat akin to the likes of MOMA/Guggenheim in NYC, meets NGV (National Gallery of Victoria) Melbourne, meets Van Gogh Museum in Amsterdam.
Alan Klys
Judge One:
Jeff Mottle is the President and Founder of CGarchitect.com, the leading online architectural visualization magazine. He has worked for the past 11 years in the field of architectural visualization including for the London based design communications firm, Smoothe, as North American Production Director. Jeff currently works as business development manager for VisMasters, and online software and content resource for design visualization professionals. He is involved in many areas of the industry and actively pursues initiatives that help promote the growth of the industry.
Judge Two:
Chen Qingfeng: Xiamen, China
3D and architectural visualization artist.
EXPOSE 1: 5 works selected, winner of a Excellence Award.
EXPOSE 2: 3 works selected.
EXPOSE 3: "DT lobby" "Indoor" "Art museum" featured.
EXPOSE 4: "EX nic" featured.
ELEMENTAL: 3 works selected, for Excellence Award.
ELEMENTAL 2: "Blue sky" "Elapsing" featured.
Animago 2004: Second Place Professional Architecture Award.
First-Ever VisMaster.
3DAllusions Interview
Judge Three:
Juan Siquier: born in Albacete / Spain
Before ending up on the CG world he use to spend his days painting in traditional mediums and showcasing his art in many expositions, He is professional musician as well, but since 2000 he has been producing more and more in computer graphics in a self-taught way, In addition, he has been web designer in a small local company and freelance graphic designer, he is currently working as freelancer for several CG companies and as 3d modeller and texture painter on a feature animation called "Dear Anne, the gift of hope" at 263films in Milan, Italy.
During these years Juan has won important awards and his Art has been featured on the most important Artbooks and CG magazines.
3DAllusions is proud to have the following Prizes from these generous Sponsors. We would like to take the opportunity to thank the Sponsors and ask that you check out their product lines.
Sponsors: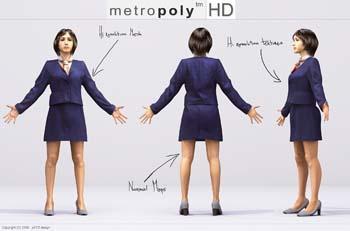 AXYZ-Design Metropoly™3D Humans for superior visualization. Metropoly collections can be viewed from any angle and suited for medium to long range shots. Metropoly™HD perfect for close distance viewing! Perfect integration with rendered images! Optimized mesh that allows for perfect shadows. Normal mapping for great details!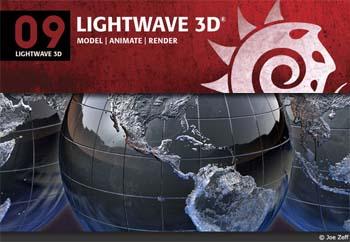 NewTek LightWave 3D A complete and flexible software solution for 3-D graphics and animation, LightWave 3D offers the speed, power, and stability users need to get work done quickly and easily. Proven for years in the TV, film, and game media, LightWave 3D can also be used to create graphics for print, Web, industrial design, architecture, medical imaging, and other fields in which a 3-D package is needed. A full, robust program, LightWave 3D includes tools to create soft-body dynamics, particles, hair, and fur.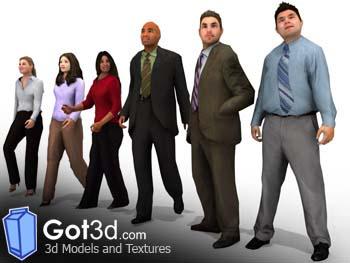 Got3D provides excellent 3d models and textures for animators, gamers and architects. We believe you should see what you are getting, so we provide FREE full resolution texture samples for each texture category. The site is broken into three major areas , the Got3d Free Textures, the Got3d Texture Store and the Got3d 3d Model Store.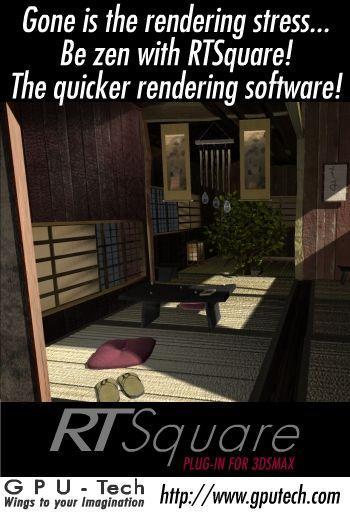 RTSquare by GPU-Tech is a revolutionary renderer for 3DS MAX and VIZ. It takes advantage of the programmability of your GPU to render high quality images at unheard of speeds. RTSquare calculates 10 times faster than any other rendering software on the market. It is compatible with almost all graphic cards. Gone is the rendering stress thanks to RTSquare!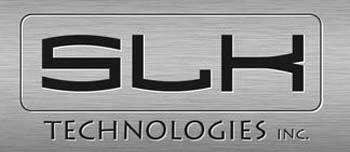 SLK Technologies, Inc. With over 20 years of service to this specialized marketplace, we have evolved with the Computer Graphics industry. Our primary mission is to provide a place to purchase products at a reasonable price and to deliver your order in a timely manner. We are a small group that strives to provide a friendly, personable buying experience and intend to stay that way.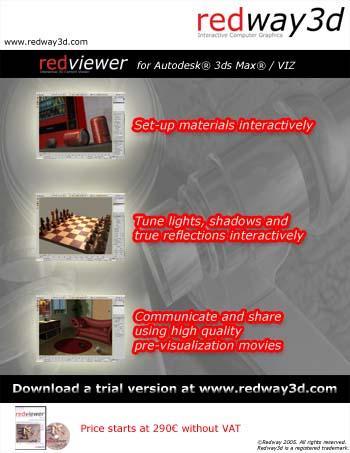 Redway 3D Redviewer accelerates the 3D production workflow (up to 30% of time savings on a 3D production) by processing interactive ray-tracing previews in the 3ds Max® / VIZ viewport. It removes most of the intermediate renderings necessary to tune a CG image and shorten the decision process between CG actors.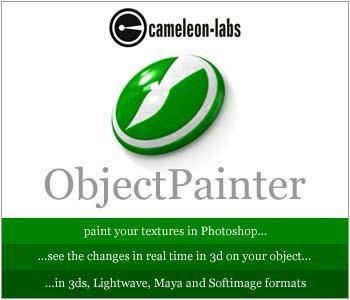 cameleon-labs ObjectPainter: Whether you are a professional or a passionate in CG, 3D and multimedia the cameleon-labs software is just for you.Designed and tested by multimedia professionals cameleon-labs software is created not to make you change your way of work, it is designed to make your way of work easier. We now introduce ObjectPainter 1.3 The most affordable, high quality 3D texturing solution. From now on your Photoshop is going 3D!

3D PALACE - more video tutorials for more 3D applications than you can believe, all hosted on our fast servers at our secure datacentre. Downloadable DVD tutorials. A set of five downloadable tutorials walking you through the step by step process of creating specific scenes.

ambientLight is a world leading provider of Seamless Textures to the CG industry across the world. With an ever increasing and diverse range of textures, ambientLight provides the textures you need, whether you are an Architectural Illustrator, Games designer, Motion Picture Artist or Hobbyist.

Depth of Field Generator PRO is the result of ongoing research, development and programming collaboration between Richard Rosenman and Martin Vicanek in an effort to produce a Photoshop® compliant plugin capable of delivering high quality, sophisticated Depth of Field and Bokeh effects quickly and efficiently as a post process.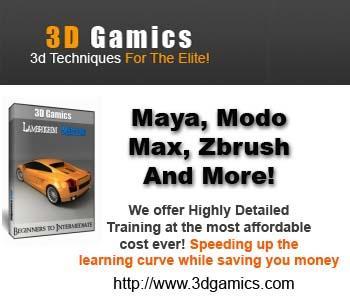 3dgamics we provide detailed, easy to follow 3d tutorials to speed up the learning curve process in 3d graphics. Our in house 3d tutorial Support will help get any questions you have answered promptly. Our 3d tutorial specialists have in depth knowledge of 3d graphics to help you become a skilled graphic artist.
Prizes:
Grand Prize Winner:
LightWave 3D – NewTek
MetroPoly Bundles* - axyz-design
RT square – GPUtech
Redway Viewer – Redway3D
Got3D Bundles* - Got3D
ObjectPainter - cameleon-labs
Downloadable DVD tutorials* - 3D PALACE
Big Texture Bundle – ambientlight
Tutorial Series* - 3Dgamics
Runner Up Winner:
LightWave 3D – NewTek
MetroPoly Bundles* - axyz-design
RT square – GPUtech
Got3D Bundles* - Got3D
ObjectPainter - cameleon-labs
Downloadable DVD tutorial* - 3D PALACE
Tutorial Series* - 3Dgamics
Honorable Mention:
SoftImage XSI Foundation – SLK technologies
XSI T-shirts – SLK technologies
RT square – GPUtech
Got3D Bundles* - Got3D
ObjectPainter - cameleon-labs
Depth of Field Generator Pro – Richard Rosenman
Downloadable DVD tutorial* - 3D PALACE
Tutorial Series* - 3Dgamics
*Metropoly Professional Bundles:
MeSPack001 Still models
MeTPack001 T-Pose models
MeCSPack001a Rigged for Max
MeCSPack001b Rigged for Max
*Metropoly Still models:
MeBuS0002
MeSpS0001
MeCaS0005
*Metropoly T-Pose models:
MeBuT0002
MeSpT0001
MeCaT0005
*Metropoly Rigged for Max:
MeBuCS002a
MeBuCS002b
MeSpCS001a
MeSpCS001b
MeCaCS005a
MeCaCS005b
*Got3D Grand Prize Bundles:
628 People Textures - Bundle Pack
267 Vegetation Textures - Bundle Pack
30 Low Polygon 3d People Models - Bundle Pack
150 Low Polygon 3d Tree Models - Bundle Pack
*Got3D Runner Up Bundles:
628 People Textures - Bundle Pack
267 Vegetation Textures - Bundle Pack
*Got3D Honorable Mention Bundles:
30 Low Polygon 3d People Models - Bundle Pack
150 Low Polygon 3d Tree Models - Bundle Pack
*3D PALACE Grand Prize Winner DVD's:
Stormbringer DVD set! (3DS MAX)
APU DVD Set! (3DS MAX)
ATMT and Dreadnought 2 DVD! (3DS MAX)
Ultimax DVD Set! (3DS MAX)
*3D PALACE Runner Up Winner DVD:
Dreadnought 2 DVD! (3DS MAX)
*3D PALACE Honorable Mention Winner DVD:
Dreadnought 2 DVD! (3DS MAX)
*3Dgamics Tutorials:
Interior Room Series 3dsmax
Vehicle Modeling In 3dsmax
High Poly Characters in Maya
Zbrush Head Sculpting
3DAllusions and the sponsors reserve the right to make adjustments to the prizes in the event of unforseen circumstances.
Contest Pages:
· Assignment
· Rules
· Prizes
· Judges