TBC 18 - Winners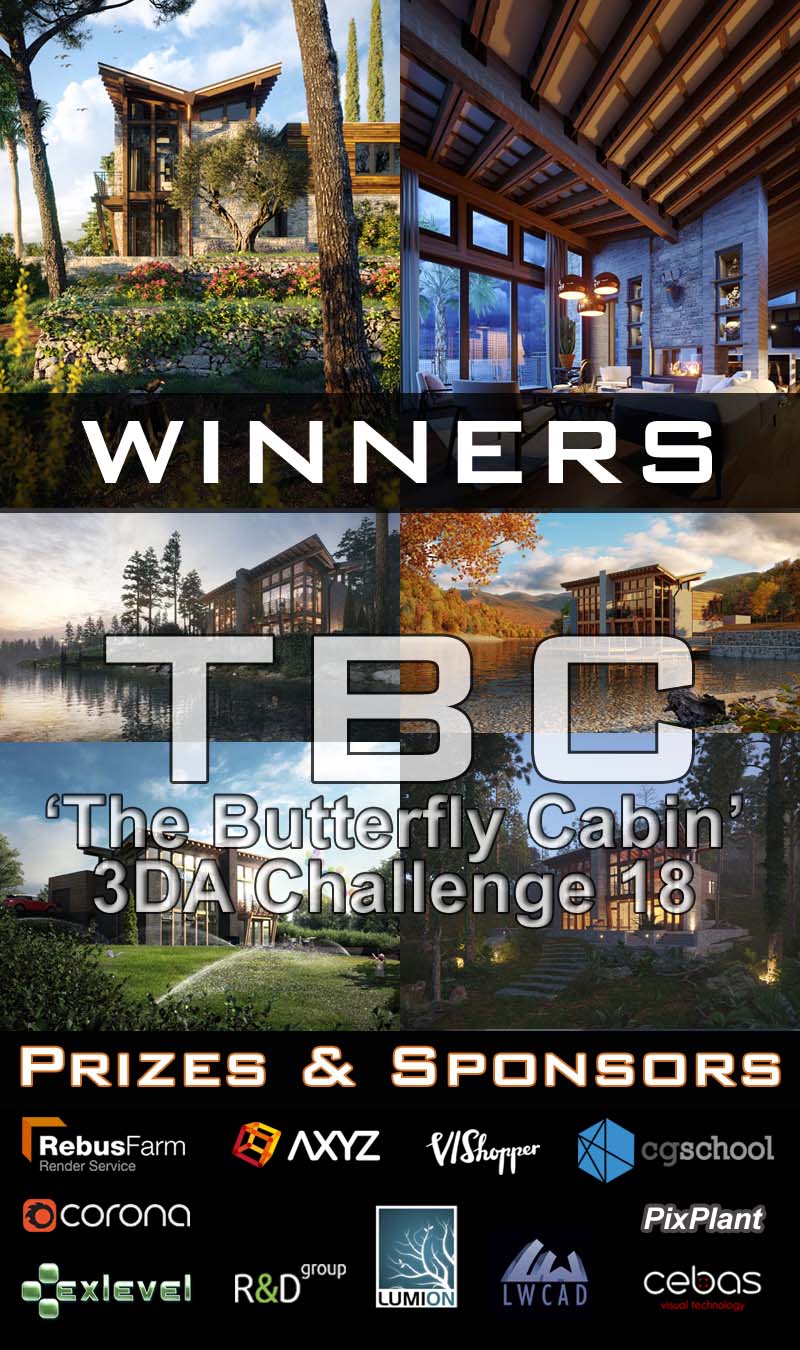 TBC Challenge 18 Winners: 3DA is excited to announce the winners of the 'The Butterfly Cabin Challenge 18'. Following is a list of our generous sponsors and the prize packages at the end.
WINNERS: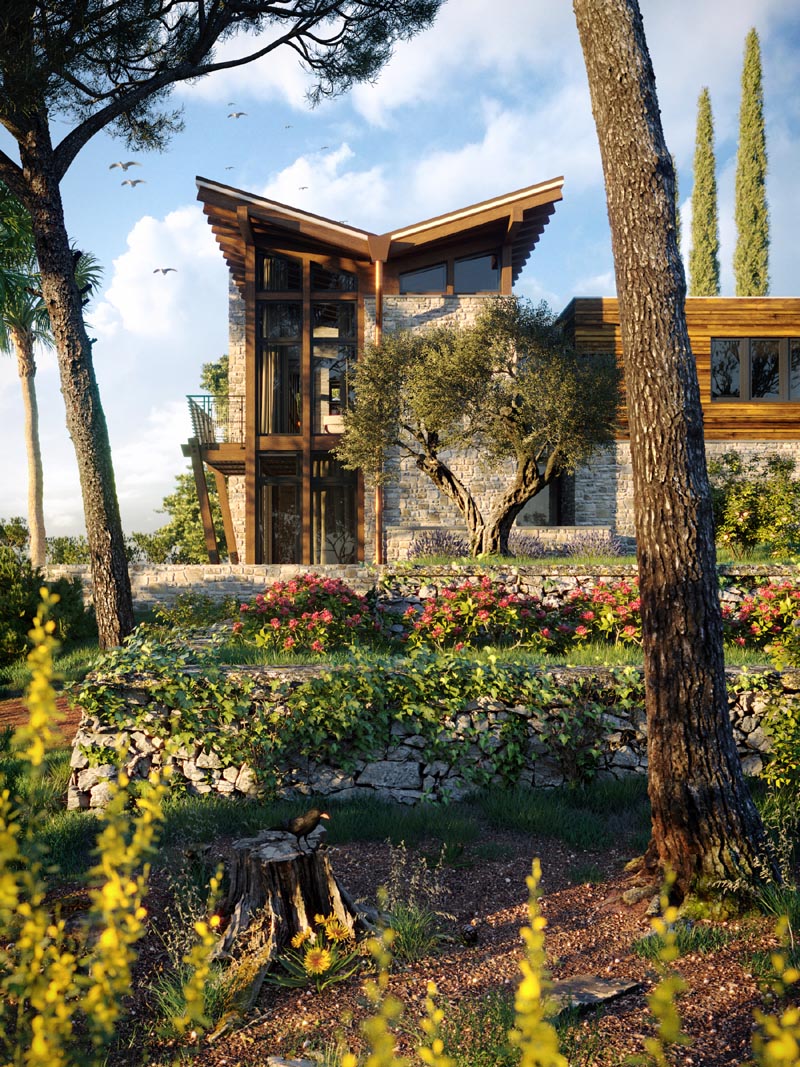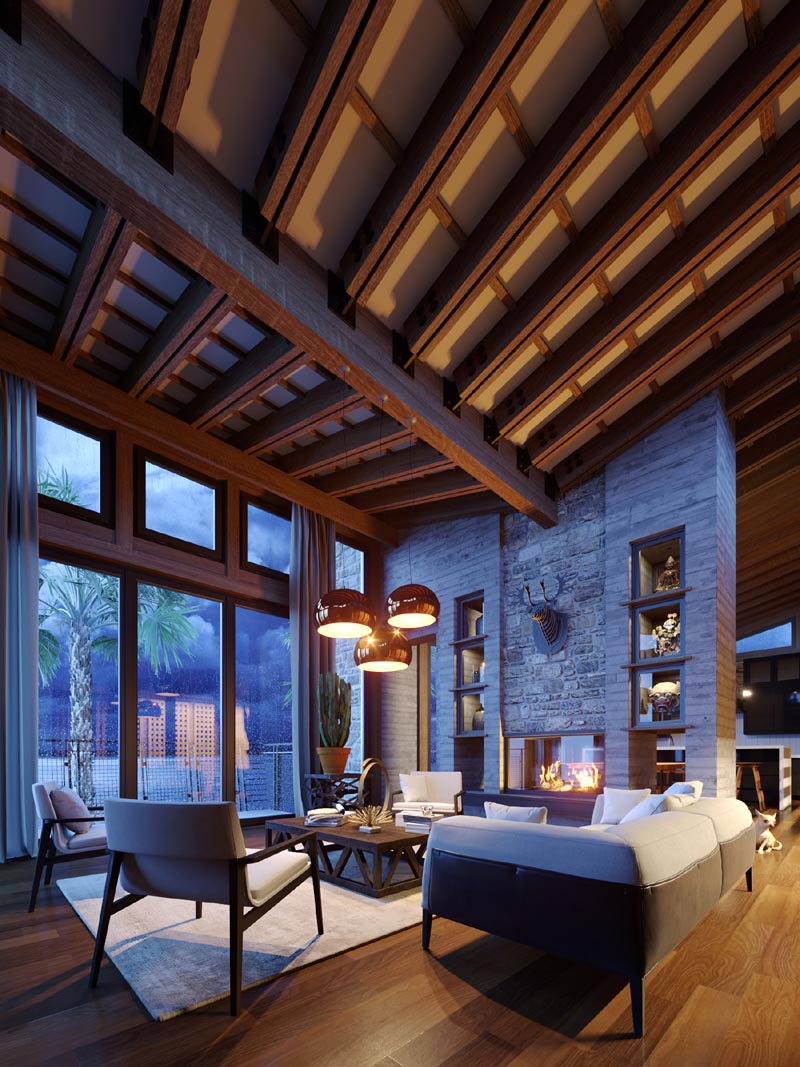 Grand Prize: Zoran Gorski

RebusFarm - 750 RenderPoints
aXYZ-Design – an(i)ma and two (2) asset collections
CGschool - Masterclass Bundle (57 hours)
Lumion3d - Lumion 7
Corona Renderer - 1 year license
iCube R&D Group - MultiScatter
Exlevel - 'GrowFX'
Cebas - Choose between : PSD-Manager or moskitoRender or finalToon
WTools3D - LWCAD LightWave license with included LITE version for 3dsMax and Cineama4D
VIShopper - 250 Credits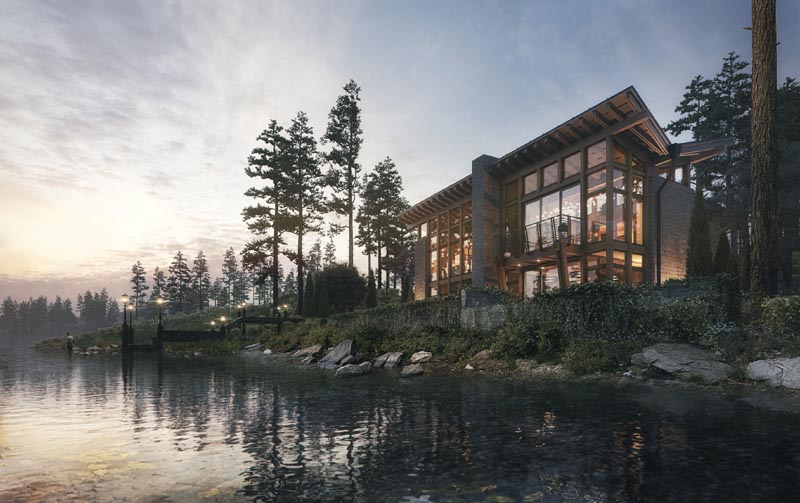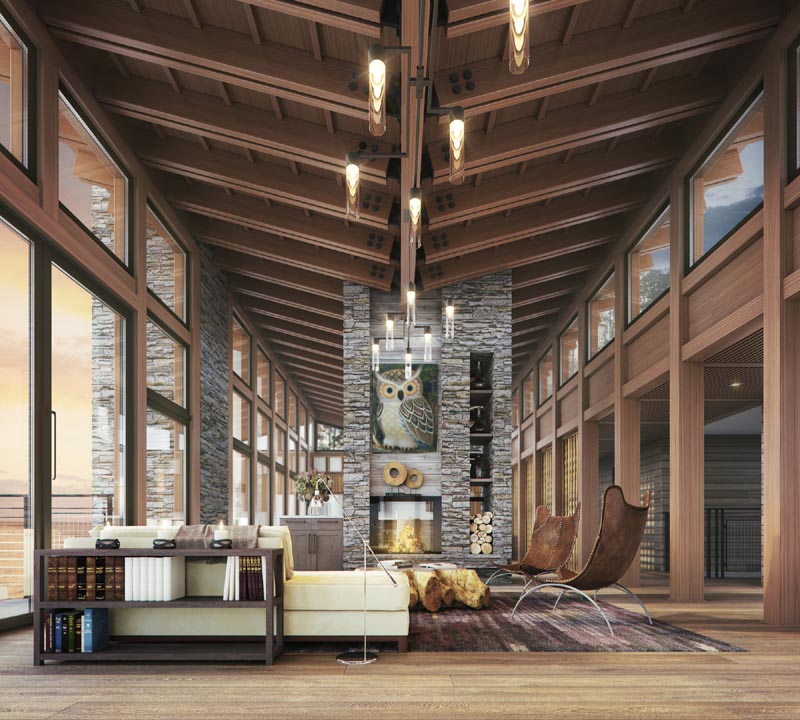 Runner Up: Vladyslav Yakovenko
RebusFarm - 500 RenderPoints
aXYZ-Design – an(i)ma and two (2) asset collections
CGschool - 3ds Max Bundle (56 hours)
Corona Renderer - 6 month license
iCube R&D Group - MultiScatter
Cebas - Choose between : PSD-ManageR or finalToon
VIShopper - 150 Credits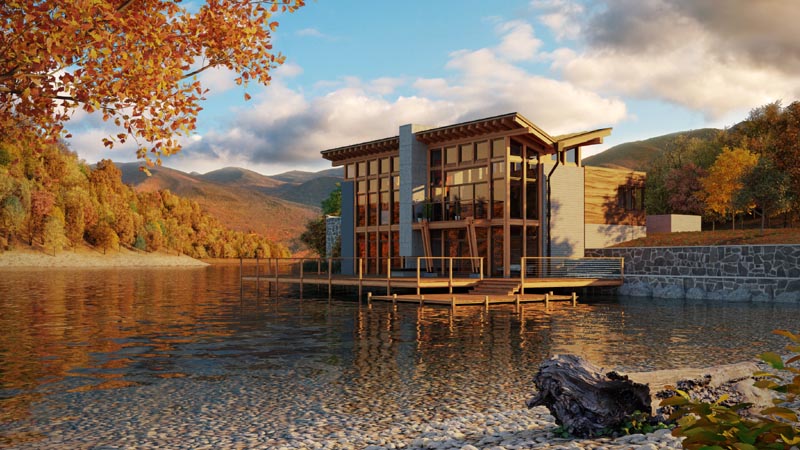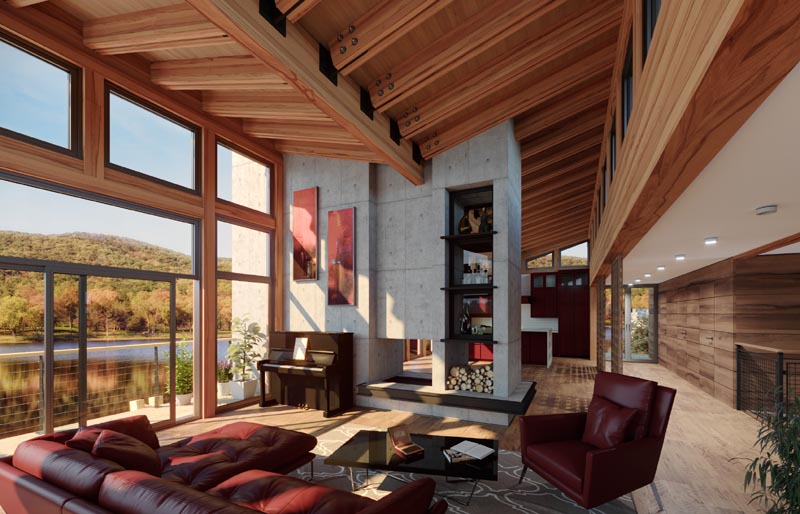 Honorable Mention: Andrea Paliaga
RebusFarm - 250 RenderPoints
aXYZ-Design
– an(i)ma and two (2) asset collections
CGschool
- V-Ray Beginner to Intermediate (18 Hours)
Cebas
- PSD-Manager
PixPlant
- One License of PixPlant
VIShopper
- 75 Credits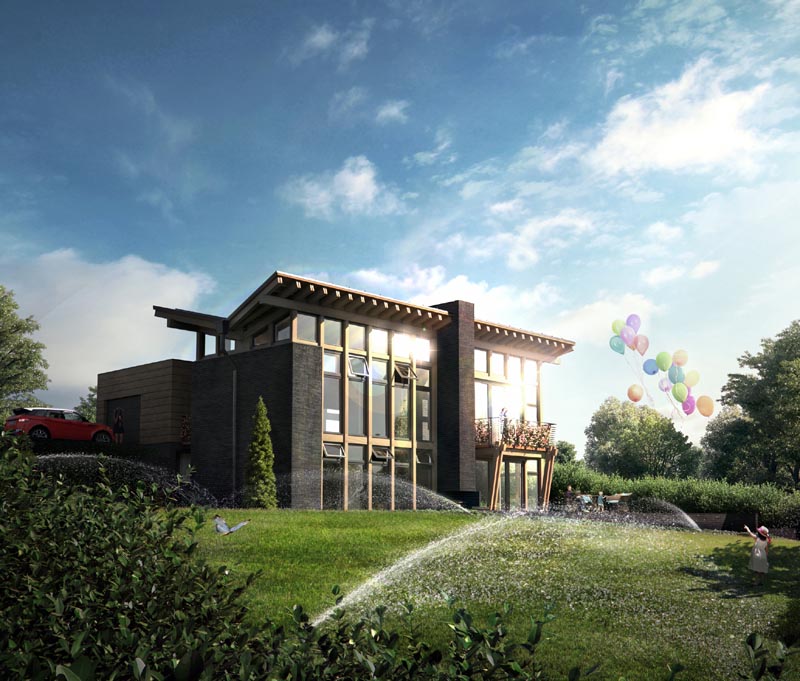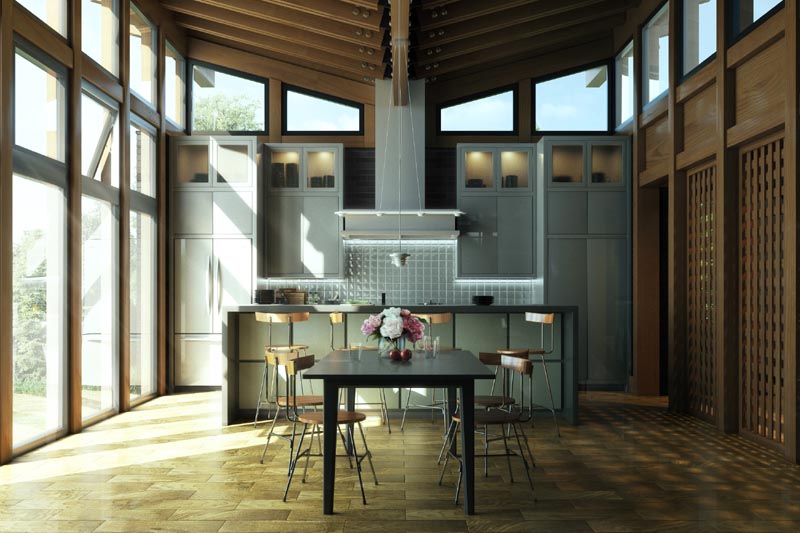 Merit Award: Nikolay Lisyanskiy

aXYZ-Design – an(i)ma and two (2) asset collections
CGschool - Photoshop Advanced (18 Hours)
RebusFarm - 50 RenderPoints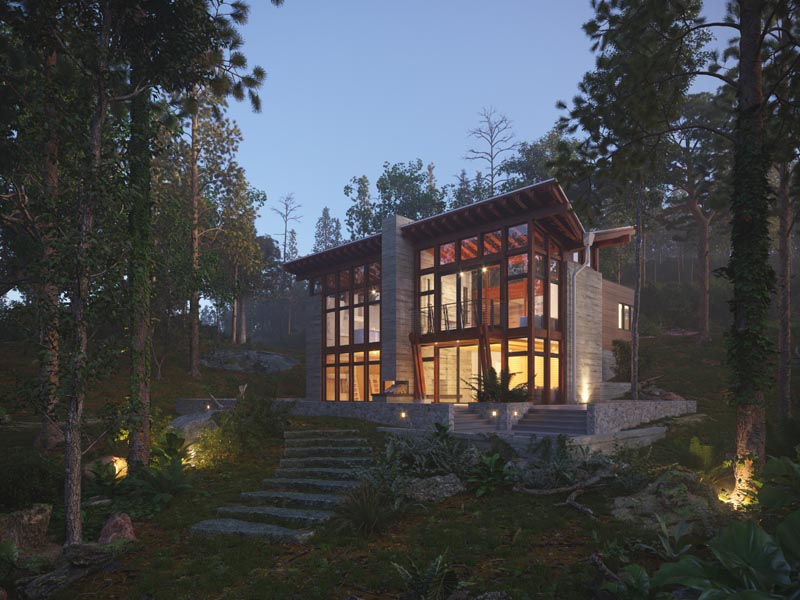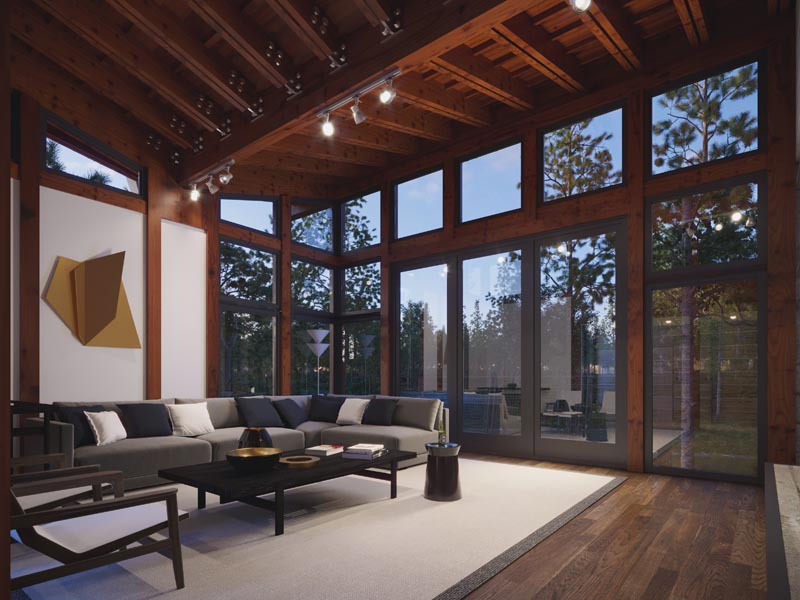 Merit Award: Roberto Caal
aXYZ-Design – an(i)ma and two (2) asset collections
CGschool - Photoshop Advanced (18 Hours)
RebusFarm - 50 RenderPoints
SPONSORS:
The CG School:

The CGschool is the only company in the world that provides Autodesk Authorized books and architectural visualization training while simultaneously working full-time in visualization production.

CGschool Key Resources
3DAS, LLC utilizes the very latest in technology to produce stunning, photo-realistic architectural visualization computer animations and renderings as well as other graphical presentations.

CGarchitect.com was launched on August 1, 2001 by Jeff Mottle with the help of many industry professionals from around the world. Our goal is to provide the most comprehensive and up to date online resource for the architectural visualization industry. Since its launch CGarchitect has grown from a few hundred visits each month to well over 400,000 unique visits each month and over 1.3 million each year. Thanks to many of you and your contributions, CGarchitect.com has become the global voice for the industry.

Our instructors are some of the most talented and experienced in the industry with decades of experience. Learn more by visiting the Kilograph, Studio AMD, Neoscape and Factory Fifteen web sites.
aXYZ-Design - an(i)ma Collections: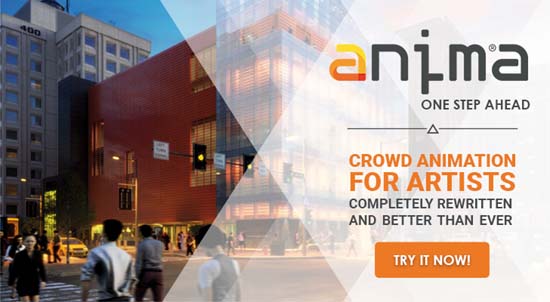 Creating character animations for your architecture productions has never been so easy!

an(i)ma® is the fastest stand-alone character animation application developed especially for architects and designers, ideal for quickly and easily creating stunning 3D animations in less time.

FOR 3DS MAX®, Maya® & CINEMA 4D®

Add connectivity with Autodesk 3DS Max®, Maya® and Maxon Cinema 4D®!
an(i)ma® offers a set of plugins specially designed to import and render a large quantity of 3D human characters,
optimizing memory usage and giving you the flexibility to use external renderers such as VRay and Mental Ray.

• Efficient geometry handling.
• On-demand dynamic vertex deformation data loading.
• Standard, Vray and Mental Ray ready materials.
• Automatic gamma corrected materials.
• Exposure control.

FEATURES HIGHLIGHTS

Ready-To-Run Agent Libraries
an(i)ma® uses the award winning line of Metropoly 3D Humans. These digital Actors are controlled by real motion capture data and automatic procedural motions combined with a motion blending system to achieve super-realistic animations.

CrowdCloner
You can simulate the behavior of a large number of characters with some simple parameters.

WYSIWYG Interface
an(i)ma® uses a simple and intuitive interface that allows for a fast and easy drag and drop editing. The interface, using collision dynamics simulation, gives the user a straightforward way to create realistic animations which be computed on the fly while the user is editing - involving multiple characters. A short learning curve allows you to focus on design and visualization without being distracted by the software.

Collision Brain
an(i)ma® combines a sophisticated AI brain engine to predict collisions between agents.
The animated characters in the scene will behave realistically.

The Creation Tools
Spline, Fixed, Stairs and Escalator Path Tools gives you the possibility to drive the Actors in an animation over formal surfaces such as floors, ramps, stairs, animated escalators or moving walkways.
RebusFarm: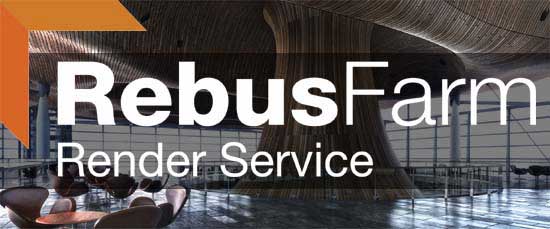 RebusFarm is a spin-off from RebusMedia and was founded in Cologne, Germany, in 2006 by Ralph Huchtemann.
RebusFarm aims at fulfilling the growing need of rendering power in the field of 3D-animation. RebusFarm supports a wide range of 3D applications, including the host-applications, as well as secondary rendering applications. Furthermore RebusFarm targets offering the largest possible rendering capacity at the most affordable price, while maintaining service oriented contact to the customer.
In 2009 RebusFarm presented a completely new and unique concept for integrating a render farm into the workflow of the 3D community by publishing the Farminizer Software (Patent pending). This revolutionary new concept gave the user full access to the power of the render farm from inside their 3D application. Another milestone was the development of android and iPhone apps, enabling the user to control the Rebus Render Farm at any time.
Today RebusFarm is the market leader in terms of capacity, price, reliabilty and delivery speed, while continuously developing and researching new technologies to improve the service even further. RebusFarm render service operates with a dedicated server capacity of 5000 CPUs.
Find RebusFarm Tutorial
HERE
Lumion3D: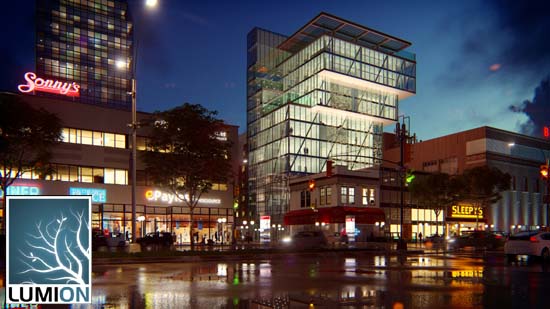 Lightning fast 3D software
Breathe life into your architectural designs with Lumion. Add trees, clouds, artistic effects, people and materials. Convert your CAD 3D model into an amazing 3D image or 3D flythrough movie, so you can share, sell and inspire.
Ease of use combined with ultra fast rendering and excellent quality is what makes Lumion the ideal solution for your rendering projects.

Elegant software built for architects
Lumion is visualization software for architects. It fits perfectly into your existing workflow and allows you to quickly turn your 3D CAD designs into videos, images and online 360 presentations.
You can breathe life into your design by adding environment, materials, lighting, objects, foliage and compelling effects. Lumion is easy to master and easy to use, so creating impressive visualizations is no longer exclusively for 3D experts.
Lumion allows you to spend more time improving your designs and interacting with your clients, and less time preparing and waiting for renders. Seamless interoperability with virtually any CAD package caters for fast design iterations and model changes. Ultra fast rendering allows you to quickly show your designs to your customers.
Watch video -HERE-
iCube R&D Group: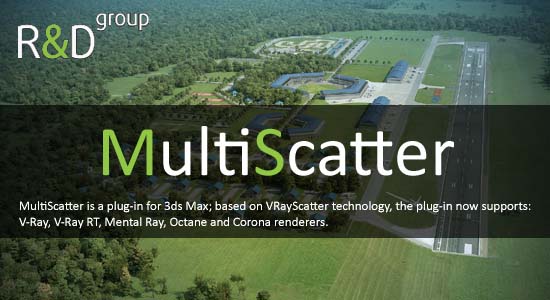 iCube R&D Group brings together leading Russian 3d visualisation companies to develop and provide cutting edge and affordable tools for 3D visualisation industry. Our team is made up of highly qualified programmers and 3d artists who work together to bring 3d visualization into a new level.
Founded: 2007
Our mission
To develop affordable cutting edge tools for 3d visualisation industry.
We proud to offer you our products
Our recent developments include VRayScatter for Maya, MultiScatter, MadCar, CityTraffic, iTrees, iFlowers, iGrass, VRayPattern and SplineLand.
MultiScatter Product Description:
MultiScatter is a new product, based on VRayScatter technology its designed to work not only with V-Ray but with Mental Ray and other rendering engines, such as Octane, Corona, FStormRender. SDK is also available for additional support.

New in MultiScatter: multi-core processing support! It uses all available CPU cores and therefore runs much quicker than VRayScatter which can only use one CPU core. And more!

MultiScatter allows a render engine to generate huge amount of objects in array.
The support for 64-bit systems allows MultiScatter to create and submit for render, for example, forest or even a city in a blink of an eye.
Quick render time generation of objects with optimized RAM management makes process of scene creation as easy as ABC.
Corona Renderer: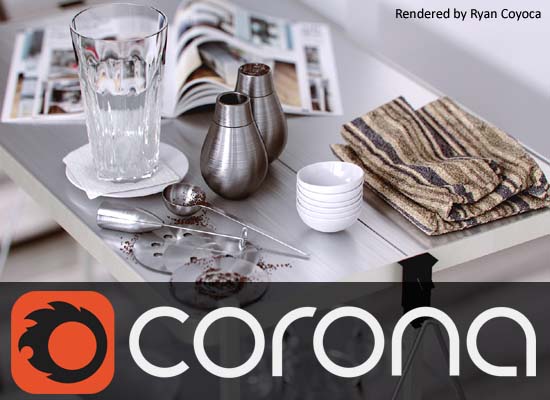 About Corona
Corona Renderer is a new high-performance (un)biased photorealistic renderer, available for Autodesk 3ds Max and in development for Maxon Cinema 4D.
We at Corona believe that artists at every level should get top-class tools which are powerful, intuitive, and affordable. Corona Renderer delivers predictable, reliable, and physically plausible results with no compromises in quality, while the the fully-featured Interactive Rendering revolutionizes the 3D workflow.
The Interactive LightMix feature allows changing the color and intensity of lights before or after rendering, without the need to re-render - get day, night and other versions of a scene, all from one render. Features like bloom & glare, LUTs, and filmic tone mapping reduce or remove the need to rely on third-party software.
Our mission with Corona Renderer is to liberate users from the technical, unnatural process that rendering was in the past and let them focus on their vision. You can download the unrestricted 45-day trial from here -DOWNLOAD-
Cebas Visual Technology Inc.: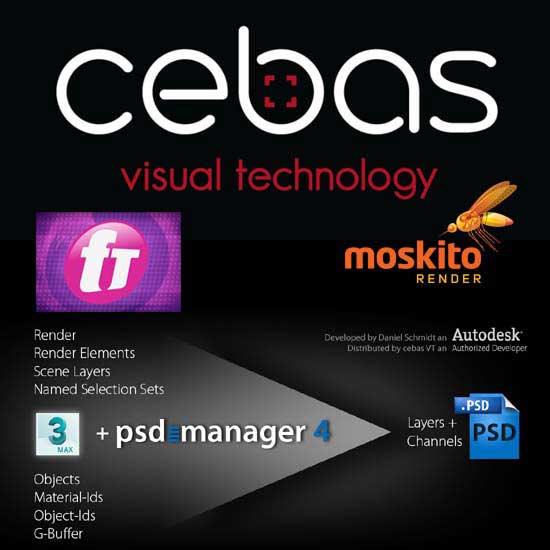 cebas Visual Technology Inc is a privately held software company founded in 1988 in Heidelberg, Germany, and now headquartered in Victoria, BC, Canada.

The company's advanced tools allow users to achieve realistic and compelling visual effects that are scientifically accurate and engineered entirely based on physics.

Cebas 3D modeling, animation, rendering and VFX software is used in feature length motion pictures, video games, television shows and commercials, as well as for architecture / construction / engineering (ACE) and design visualization.

Cebas software drives critical VFX (visual effects) scenes in major upcoming motion pictures such as 'Guardians of the Galaxy 2', 'Power Rangers (movie 2017)', 'MEG', as well as, Independence Day 2', 'San Andreas', 'In the heart of the sea', 'The Avengers', 'Captain America', 'Alice in Wonderland' ....

Major game titles in which cebas products were used includeFor Honor, Titanfall 2, Call of Duty, Quantum Break, Tom Clancy's The Division, The Crew, Witcher, League of Legends....

Major cebas products include: finalRender, thinkingParticles, finalToon, PSDmanager and moskitoRender (GPU render)
moskitoRender:
Explained: https://youtu.be/e0kwxcOe3rU
Show Reel: https://youtu.be/eHnRGOQL8YM

finalToon:
Explained: https://youtu.be/QVcttbWecQ0
Show Reel: https://youtu.be/OMKH_YU-Saw

PSD-Manager
Explained/Reel: https://youtu.be/5WqWV5ISER4
ExLevel - GrowFX: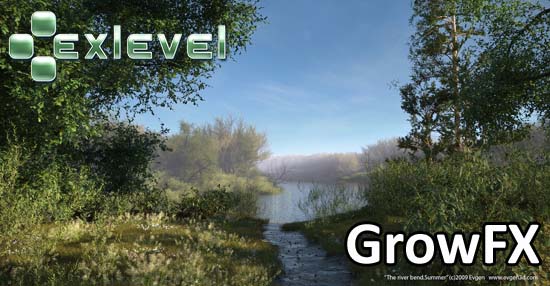 Exlevel is delighted to offer GrowFX - a new system of modeling and animating plants for Autodesk® 3ds Max®.

Now you can recreate digitally a lifelike 3D model of any plant, from grass and trees to woodland using a refreshingly simple interface and an essential set of parameters that you can set up yourself.

GrowFX lets you create broadleaf trees, conifers, palm trees, flowers, ivy and many other vegetational compositions. Its unique model building tools will help you create creeping plants, entwining scene objects, and shearing plants of any shape. Plants may bend around different objects.

GrowFX is fully compatible with 3ds Max®. All parameters can be animated. You can, for example, create a wind animation, plant growth animation and other kinds of animation you can imagine. There is also an opportunity to edit the parameters using MAXScript.
VIShopper: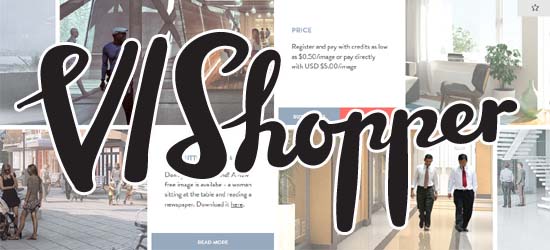 VIShopper is the creator and distributor of cut out images and textures for architectural visualization. Their selection includes cut out people, plants and backgrounds and also ground and sky textures. Their database consists of over 5000 items, including almost 3000 cut out people images. VIShopper products have been featured in the works of renowned visualization studios and architectural bureaus, like Herzog & de Meuron, Zaha Hadid Architects, Vismo, Renderare etc..
Our aim is to provide a versatile and diversified selection of different cut out people, trees and other materials to help create stunning and photorealistic images of the architecture of tomorrow.
And here are also some links to our free content:
46 free cut out people - https://www.vishopper.com/collections/CL56/VIShopper-free-people-vol-1
18 ethnically diverse cut out people - https://www.vishopper.com/collections/CL98/VIShopper-cut-out-people-free-diversity-pack
50 ground textures - https://www.vishopper.com/collections/CL68/50-Free-Grounds
50 sky textures - https://www.vishopper.com/collections/CL65/50-Free-Skies-Collection
WTools3D - LWCAD:

LWCAD is a top set of add-on modeling plugins for LightWave 3D, LWCAD 5 LITE beta is a set of add-on modeling plugins for 3dsMax and Cinema4D. Core of this package contains a complete set of standard CAD tools with the most advanced osnap engine. It equips your favorite modeling program with the countless features normally available only in expensive CAD applications. Latest versions contains some revolutionary features as a real-time curve booleans or real-time polygons drilling which are absolutely unique in the industry. Also new set of archiviz tools which is specially designed for creating architecture. It allows user to create a complex building in a few minutes. Those new features will push you into another modeling dimension. LWCAD DemoReel
(Note: 3DS Max and Cinema 4D versions are in beta but soon to be released. 3DA thought this software has great potential for the architectural visualization artist and approached WTools3D, they graciously agreed to offer the upcoming release of the 3DS Max and C4D as well as the full LightWave version.)
PixPlant: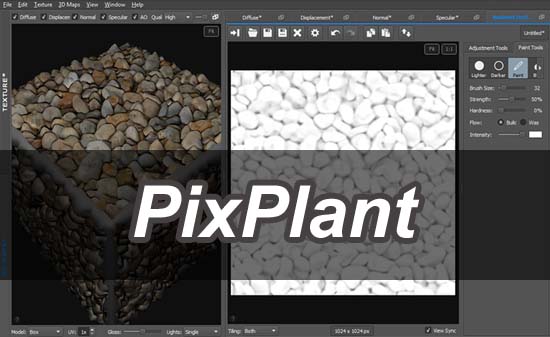 PixPlant creates and edits textures and 3D maps for texturing and modeling. PixPlant includes everything needed to transform a common photo into seamlessly tiling 3D maps: diffuse, displacement, normal, specular and ambient occlusion.
Besides the image-to-3D maps workflow, PixPlant can be used to synthesize tiling versions of images or to edit 3D maps created with other applications. With the included 3D Preview you can immediately see how the maps will look applied in a model. Save a lot of texturing time with PixPlant!
Judges:
Judge One: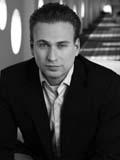 Jeff Mottle: Canada
Jeff is the CEO and owner of the leading online magazine for the architectural computer graphics industry – CGarchitect. He has over 14 years of experience in the architecture industry, 11 of which have been directly related to the architectural 3D computer graphics and design visualization industry. His roles have ranged from production visualization artist and technical director to business development and CEO.

Much of his career has been spent evangelizing the architectural visualization and design field. He regularly run industry competitions and industry awards, writes editorial, perform market research and analysis and speaks at events around the globe.

In addition to founding CGarchitect, Jeff also co-founded the CGschool, the only school to cater exclusively to architectural visualization professionals.

Jeff has been involved in developing and speaking at conferences around the world including: Mundos Digitales, IMAGINA, VisMasters DMVC, and the American Society for Architectural Illustrators (ASAI) conference.

Judge Two:

Ronen Bekerman: Israel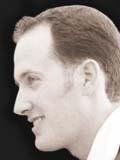 Ronen Bekerman is an Architectural Visualization Artist based in Tel Aviv, Israel. He studied Architecture at Tel Aviv University during 2002-2005 while working in one of Israels leading architecture firms as a 3d design specialist. In 2005, Ronen decided to focus on Architectural Visualization and 3D Design Exploration. He founded Polytown Studio which creates visuals for a wide range of clients and project types, supporting the design process and marketing efforts of leading Israeli architecture firms with advanced 3d techniques and real-time tools.

In 2009, Ronen launched, what has now become an extremely popular Architectural Visualization Blog offering an invaluable source of information on all aspects of the architectural visualization field. On ronenbekerman.com, There are many Tutorials, Interviews, Tips, News, Freebies and exciting Challenges (Big & Small) to take part in, fine tune your skills, learn and share with the community in a friendly and dynamic forum environment.
Judge Three: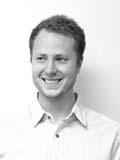 Alex Hogrefe: USA
Alex grew up in northwest Ohio where he went to Bowling Green State University for his BA in architecture. He attended Miami University of Ohio for his Masters in Architecture, and moved to Boston after graduation to work for Paul Lukez Architecture. Now a partner of Design Distill, Alex brings with him a high level of mastery of all steps in the visualization process In his spare time, he is also the creator of the site 'Visualizting Architecture'. Through his website he engages with an online international architecture community focusing on teaching and experimenting with architecture representation techniques.
-END-
Contest Pages:
• Challenge
• Rules
• Prizes
• Judges
• Challenge Forum
• Challenge Models
Save
Save
Save
Save
Save
Save
Save
Save
Save
Save
Save
Save
Save
Save
Save
Save
Save
Save
Save
Save
Save
Save
Save
Save
Save
Save
Save
Save
Save
Save
Save
Save
Save
Save
Save
Save
Save
Save
Save
Save
Save
Save
Save
Save
Save
Save
Save
Save
Save
Save
Save
Save
Save
Save