The 3dBOXX 4850 Extreme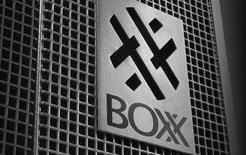 Powered by new Intel® Core™ i7 technology running at 4GHz, the 3DBOXX 4850 Extreme is the ultimate single processor workstation.




* Rivals the speed of the fastest dual Intel® Xeon™ processor workstations for 3D rendering and outperforms them for compositing—at a fraction of the cost.
* Design stunning graphics and create matte paintings and textures in Adobe® Photoshop® and Corel® Painter™ X with the fastest workstation for 2D compositing.
* The BOXX pre-install option provides the right Autodesk® software solution to meet the demands of your creative business.