i3DTutorials™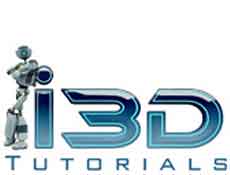 i3DTutorials™ announces their latest training product for Autodesk Maya 2009, Introduction to Rendering with mental ray in Autodesk Maya 2009™. This latest offering from the growing i3DTutorials™ library of Autodesk Maya training products, introduces 3D artists to the industry standard mental ray renderer to create imagery of exquisite and stunning detail.

Emphasizing production proven techniques and taking users step by step through demanding production scenes that mimic the complex scenarios and challenges commonly found when producing renders for production, "Introduction to Rendering with mental ray in Autodesk Maya 2009™ discloses the professional techniques and knowledge needed to begin mastering this powerful and award winning industry renderer. Learn new features and tools in Autodesk Maya 2009 that will allow you to take advantage of the latest mental ray technology and take your renders to the next level. Some highlights include Global Illumination, Final Gathering, Caustics, Importons, tone mapping, mental ray production lighting techniques, and more. Also covered, is the new Irradiance Particles indirect illumination algorithm introduced with the latest version of mental ray and Maya. Learn to use the power of Irradiance Particles in the first in-depth training product of its kind developed for Autodesk Maya 2009. Discover the technical details of new rendering features and learn to take full advantage of the benefits the latest mental ray technology offers you by learning production techniques that will teach you how to render as fast as possible without sacrificing quality. Addressing the need and demand for professional training for Autodesk Maya, Introduction to Rendering with mental ray in Autodesk Maya 2009™ teaches the techniques needed to truly take advantage of the power of Autodesk Maya 2009 and is the first product of its kind to teach the new Importons and Irradiance Particles features of the latest version of mental ray.
To celebrate the launch of new Autodesk Maya 2009 training products, i3DTutorials™ is making an offer that is too irresistible to pass up; the first 1,000 customers to purchase Introduction to Rendering with mental ray in Autodesk Maya 2009™ will receive an automatic 50% discount. Hurry and take advantage of this special offer to get this high end training for half price. This offer is limited to the first one thousand customers, so don't miss out!
i3DTutorials™ is a digital content creation training company focused on creating the latest cutting edge training material for a broad range of computer graphics software. With a growing library of training titles for the most popular software, i3DTutorials™ is one of the fastest growing companies creating hi-end training material for Autodesk Media and Entertainment software, including Autodesk Softimage, Autodesk Maya, and Autodesk 3dsMax. With an emphasis on teaching industry techniques, i3DTutorials™ has training products designed for hobbyists, professionals, students, and professors. i3DTutorials" training products cover a wide array of topics and features within computer graphics that are designed to have even students creating hi-end professional projects.
Autodesk, Inc. is the world leader in 2D and 3D design software for the manufacturing, building and construction, and media and entertainment markets. Since its introduction of AutoCAD software in 1982, Autodesk has developed the broadest portfolio of state-of the-art digital prototyping solutions to help customers experience their ideas before they are real. Fortune 1000 companies rely on Autodesk for the tools to visualize, simulate and analyze real-world performance early in the design process to save time and money, enhance quality and foster innovation.
Autodesk, Maya, Softimage, and 3ds Max are registered trademarks or trademarks of Autodesk, Inc., and/or its subsidiaries and/or affiliates in the USA and/or other countries. All other brand names, product names or trademarks belong to their respective holders. Autodesk reserves the right to alter product offerings and specifications at any time without notice, and is not responsible for typographical or graphical errors that may appear in this document. © 2009 Autodesk, Inc. All rights reserved.