LightWork Design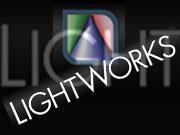 LightWork Design releases LightWorks 8.0
LightWork Design, the world's leading supplier of rendering solutions for developers of advanced 3D computer graphics software, today announced the latest release of its flagship LightWorks product, LightWorks 8.0. Now in its 20th year, the Company continues to build on its LightWorks product to provide customers with improved performance and new technology. This release builds on previous versions and includes the release of some new, exciting features.
Key developments within LightWorks 8.0 include:
Progressive Rendering
The aim in introducing this feature is to provide a more positive workflow experience within the rendering application. Previously, using OpenGL to preview final renders had limitations in terms of lighting and materials, in that it limited the number of lights possible as well as the representation of the materials. This meant that setting up a scene to get the final image became a very iterative process. LightWorks Progressive Rendering provides a solution to this by giving immediate feedback of the final image with a fast preview of the lighting and materials within the scene. This means that less iteration is required before reaching the desired image thus providing a more enhanced workflow and ultimately a better user experience.
'View through walls' feature
Users often need to have a complete view of an interior, but to get the optimum view it may be necessary to remove an entire wall from a scene. However, doing this allows light to flood in which ruins the accuracy and realism of the scene as the lighting and reflectance changes. Understanding these difficulties, LightWorks has introduced new functionality which provides the ability to view the room through the wall thereby maintaining the required accuracy. This is done by allowing the user to tag the relevant geometry in the scene and in effect look through the wall, with no degradation to the lighting and reflections inside. This 'View through Walls' feature also allows dynamic tagging which means that the room can be rotated.
Tone Mapping
Tone mapping has been optimised and developed to include a new white balance shader which gives a true representation of colours so that they remain more faithful to the original scene.
Complex Reflectance Shaders LightWorks has added additional new shaders to this latest release which are aimed at providing users with the ability to create a wider range of more realistic effects. These new shaders are all supported by programmable shading in real-time and include: Glossy Glass, Glossy Mirror, Blurred Conductor and Blurred Dielectric.

LightWork Design
LightWork Design is the world's leading supplier of rendering solutions for developers of advanced 3D computer graphics software. Now in its 20th year, LightWork Design continues to develop LightWorks to provide customers with innovative and market-focused solutions for the creation of powerful and easy-to-use rendering applications. Renowned for its physically accurate visualisation of real-world objects and environments, LightWorks is the ideal choice for applications targeted at the AEC, Configuration, and Industrial markets.
LightWorks is supplied as a complete solution which includes the SDK, support, training and consultancy services, to give customers fast and efficient access to leading-edge rendering technology, resulting in shorter development cycles, faster time-to-market for new products, and lower software development costs.

LightWorks is the de facto standard for integrated rendering in advanced 3D graphics applications, embedded in over 80 software applications and used by more than 2 million users worldwide.
LightWorks - 20 Years of Graphics Excellence.