E-on Software Uncovers Vue 7.5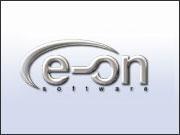 e-on software, maker of Vue, the leading solutions for natural 3D environments, today disclosed the new features available in its upcoming professional solutions, Vue 7.5 xStream and Vue 7.5 Infinite.
Release 7.5 of Vue xStream and Infinite will add significant new functionality to Vue 7. Following the terms of e-on software's maintenance contracts, users of Vue 7 xStream or Vue 7 Infinite who subscribed to a Standard or Premium maintenance plan will receive the upgrade to the corresponding Vue 7.5 product at no charge.

Users who are not under maintenance will have the option to purchase the upgrade to Vue 7.5 (see further down for pricing). However, e-on software strongly recommends that they consider subscribing to a maintenance plan instead, as this may prove more cost effective* in the long term (maintenance plans include free upgrades to all .5 and full versions released during the subscription period).
If they wish, users under maintenance can immediately download a pre-release version of Vue 7.5. Users of Vue 7 who subscribe to a maintenance plan today will also be granted access to this pre- release version. Vue 7.5 xStream and Vue 7.5 Infinite are expected to ship during Q2 2009.

Customers who purchased Vue 7 xStream or Infinite within one month of release of Vue 7.5 will receive the upgrade to Vue 7.5 at no cost.

At the time of releasing Vue 7.5, e-on software will also release a Vue 7.4 service pack for all Vue 7 products (including Esprit, Pro Studio and Complete). This service pack will add new functionality to Vue 7 and will be available at no cost for all Vue 7 users.

* The cost of the upgrade to the next version of Vue will be the same whether upgrading from Vue 7 or Vue 7.5.
New features of Vue 7.5
Vue xStream and Vue Infinite are the company's flagship solutions for the creation of natural 3D environments. While Vue Infinite is a standalone application, Vue xStream operates seamlessly inside of 3ds max, Maya, LightWave, Cinema4D and Softimage|XSI. Specifically designed for graphics professionals, these products combine a multitude of cutting edge features that easily integrate into existing production pipelines. Release 7.5 of Vue adds a number of breakthrough features:

Support of the V-Ray renderer for 3ds Max (xStream)

Support of EcoSystem painting in XSI (xStream)

Color and Alpha masks of single clouds and cloud layers in multi-pass renderer

"Camera Mapping" to dramatically cut animation render times

Spherical and planetary procedural terrains with infinite level of detail

Spherical cloudscapes (procedural, or based on real-world/modified cloud maps)

Material Painting and effect-driven material mapping in the Terrain Editor

Enhanced Multi-Processor usage for procedural terrains, Dynamic EcoSystems and panoramic rendering

EcoSystem populations that can evolve over time

Cloud layers that cast and receive shadows from other cloud layers and objects in the scene
Improved OpenGL sky and cloud preview, colored EcoSystem instance previewing
Other productivity and feature enhancements.
More details on the new features of Vue 7.5 will be disclosed at the time of release.
A selection of new features already available in release 7 includes:
Direct access and interaction with individual Vue elements inside of compatible applications (xStream)

Extended compatibility with Mental Ray - integrated and satellites (xStream)

EcoSystem 3 technology: dynamic population, EcoSystem painting from any angle

Spectral 2 cloud technology: highly realistic volumetric 3D clouds and cloud layers

New Radiosity engine optimized for indoor and infinite scenery

Water Editor: convincing water animation from still lakes to stormy ocean waves

Global Illumination rendering up to 4 times faster

Improved SolidGrowth 4 plant technology with high definition species for "hero" plants

Collada file format import

Over 160 editable SolidGrowth plant species, with almost 100 species previously only available from Cornucopia3D.com and 20 brand new species.

Standard Retail Price:
Vue 7.5 xStream will retail for $1,495, with upgrades from Vue 7 xStream available for $495. Vue 7.5 Infinite will retail for $895, with upgrades from Vue 7 Infinite available for $295. Other upgrade paths from Vue 6 Infinite and Vue 6 xStream will be available at the time of release. Annual subscriptions for Educational licenses of Vue xStream and Infinite are available respectively for $149/year/seat and $99/seat/year. Upgrades to Vue 7.5 are free for owners of active educational licenses of Vue 7. Site licensing discounts are available, contact e-on software for further details and pricing information. Owners of Vue 7 network rendering licenses who upgrade to Vue 7.5 will receive the corresponding Vue 7.5 network rendering licenses at no cost.
Availability:
Vue 7.5 xStream and Vue 7.5 Infinite will be available in English for Windows XP32/64 and Vista 32/64, and on Mac OSX 10.4 and 10.5 as a 32 bit application (Universal Binary). Vue 7.5 xStream is compatible with the following renderers: Mental Ray for 3ds Max, Maya and XSI (integrated and MR satellites), V-Ray for 3ds Max, and Maya, Cinema4D and LightWave native renderers. Other renderers are under consideration.