Cornucopia3D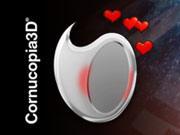 Cornucopia3D announced offering a special 3D content bonanza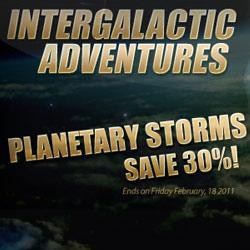 Cornucopia3D, a division of e-on software and one of the leading CG artist communities on the web, is excited to announce a fresh new look for the Cornucopia3D website. To celebrate the new design, Cornucopia3D also announced that it will be offering a special 3D content bonanza!In the past 5 years, Cornucopia3D has become the favorite online community for Vue, Poser or Daz|Studio users.

Cornucopia3D members meet up in the forums, exchange ideas and knowledge on product features, and learn from each other as well as from acknowledged 3D experts. The Cornucopia3D store, with content ranging from basic 3D objects to complex scenes, is growing daily. Don't miss the Cornucopia3D Portfolio, a personal homepage that users can customize and use as a professional presentation of their work: this has proven to be a huge hit with members. To celebrate the growth of the community and the start of a new era at Cornucopia3D, we've created a new website design that we think is modern, fresh and exciting! said Christie Knox, Cornucopia3D Manager. She adds: One of the new features will be our brand new Classroom area, which will have some super surprises coming soon! Many other enhancements will be rolling out in the future, including features designed specifically for our Poser and Daz|Studio users! On top of many graphical updates, the new design proves to be more accessible with Member account options listed across the top of the screen, user images featured in the new page header and an overall gain in ease of navigation.

Content and Training Bonanza

To celebrate the introduction of the new Cornucopia3D website, Cornucopia3D is offering a one week 3D content bonanza, with up to 60% special discounts on popular items. Additionally, QuadSpinner, one of the major Vue training material providers and one of the leading Cornucopia3D affiliates, joins the celebration by offering up to 60%* discount on all its training materials during a 24h flash sale.


* Discount applicable for C.Club members. Non members still benefit from a 40% discount!

About Cornucopia3D

Cornucopia3D is an online community dedicated to CG art and the Vue line of products. At Cornucopia3D, users will find all sorts of resources to improve their experience with 3D and Vue. This community was born with a simple but important goal in mind: to provide the most comfortable, helpful, up-to-date and enjoyable online community for all 3D users. With the above intentions in mind, we wish for Cornucopia3D to become a meeting point where experienced users can share, newbies can learn, and everybody can enjoy their stay. Cornucopia3D is a division of e-on software.