Fighting Fantasy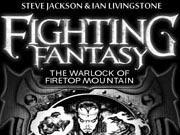 Fighting Fantasy Series Brought To The Kindle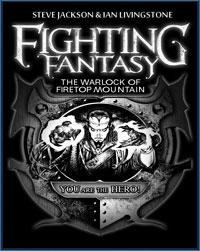 Pinewood Studios based software developers Worldweaver Ltd have just released the first major interactive fiction title for the Kindle e-book reader.

The Warlock of Firetop Mountain is the first title in the popular Fighting Fantasy gamebook series by Steve Jackson and Ian Livingstone. The books have been adapted to make use of the Kindle's computing abilities, handling the dice rolls, scoring and inventory. There is also an automatic mapping system that shows the readers current location and route they have taken through the dungeons. The authors have been closely involved in the adaptation to help keep the original atmosphere of the games on the new device.

Having been a big fan of the Fighting Fantasy series when it was first released, it was great to discover the Kindle can not only display the book but also augment it, said Chris Sterling, CEO of Worldweaver. Removing the need for a pen, paper and dice means that the books can now be enjoyed anywhere. We hope that the Kindle version will bring the fun of game books to a whole new generation of readers, as well as reigniting the magic for those of us who remember the original books.