Vizdepot - Finding Shore Contest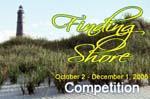 Vizdepot.com is proud to offer its first major rendering competition to the visualization community.

Scope: Model, Texture and Light any existing, documentable lighthouse. Use your artistry and creativity skills to produce a high quality rendering, either near or far. Use any software, plugin available to you. You may not remove the real lighthouse from its existing context, but you may manipulate the entourage to bring it to life. The intent is for your image to tell a story with the picture alone. Again, this is not a photo replication contest.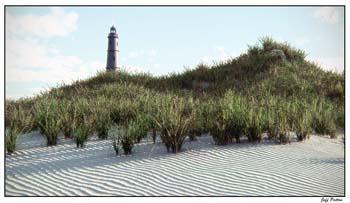 Time: October 1st 2006 - Competition Opens
December 1st, 2006 - Competition Closes, Judging Begins
December 15th, 2006 - Awards announced
Basis of Award:
Technical ability, Final composition, Originality and "wow" factor.
Judges Panel: Ted Boardman, Neil Blevins, Susan Sorger, Rob Finch, Ian Denby, Elif Serencioglu, Chris Nichols
Prizes:
Sponsors of this competition include (in no specific order):
Next Limit Technologies, (2) Maxwell Licenses
Got3D, $2,000 USD worth of products.
Ambient Light - full set of ambientLight textures for each of the 1st 2nd and 3rd places
Turbosquid - 1 x NFR copy of rtre v1.1, 1 x 256MB Turbo Squid USB drive (w/lanyard and USB extension cable in a tin case), Turbo Squid t-shirt
Kurv Studios - high end modeling / texturing / rendering tutorial DVDs
Marlin Studios - Super Krypton Pack (a $4,368 value if purchased separately) of 22 CD-Rom libraries
Arroway - three bundles of all four of our current texture collections 12 DVDs, total volume approx. 600 USD
Master Colors, Licenses of HVC Color Composer Pro
Hyperfocal Design, $472 USD worth of HDRI Skies, that's 8 High Resolution HDRI Skies
More sponsors are actively been brought on board. The awarding will be determined at a later date.