GPUtech - RTsquare 1.3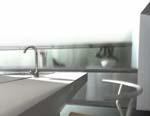 GPU-Tech launches RTSquare version 1.3, its renderer plug-in for 3DSMax and Viz.
In this new version you will find improved global illumination, motion blur, area lights, blurry reflections, render elements, a new more intuitive interface and real time camera preview... to render even greater looking images in the shortest of times. Ulrich Duvent the GPU-Tech Developer says " With feedback from the community we have made several improvements to suit different needs in different domains like architecture, animation and CG graphics. RTSquare is the perfect rendering tool if you are looking for ways to gain time and beat deadlines".
Image by RTSquare, model by Branko Jovanovic.