Gamr7 UrbanPAD - City Builder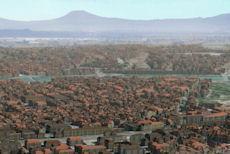 Gamer7 - We're very excited to announce the Ürban PAD ShareIt! Special. For two weeks, get the powerful Ürban PAD modeling suite for just $29.

Unlocking this offer depends on you sharing it: once we hit our license goal, everyone will receive a copy of Ürban PAD at this special one-time price.

Ürban PAD is a smart modeler for creating great-looking 3D buildings and cities faster.

Ürban PAD has been used to build cities in next-generation game production pipelines, game prototypes , industrial simulations, and architectural visualization.

Ürban PAD helps you go faster and create more rich content than ever before, freeing up valuable time and creative energy for other parts of your project.
With Ürban PAD, you can:
Create lots of buildings fast and sell them online.
Make them look great with the top-notch texturing system or enhance them with Allegorithmic's Substances (10 free Substances included).
Fire up the city generator and let it roar to see your city appear in no time.
The possibilities are endless – show us what you can do!
Everyone deserves the chance to shine and the tools to do it. We're committed to offering professional-quality tools to everyone, everywhere. So for the next two weeks, we're offering the Ürban PAD Indie license, normally $700, for the exceptional price of $29. By sharing this limited-time offer with as many people as possible, you'll help meet our ShareIt! goal. If we reach this goal in two weeks, everyone will get a copy of Ürban PAD for $29.