Launch of MrCutout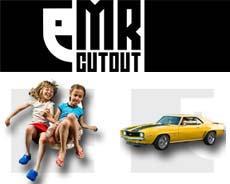 MrCutout Free Samples - Was finding the right cutouts for YOUR RENDERINGS always a trouble? Finally – you found the right tool! We offer you hundreds and THOUSANDS OF CUTOUTS for free within daily limit. You can enrich your renderings or colages with all sorts of CUTOUTs. It is totally FREE within daily limit.
MrCutout has been gracious enough to provide the following FREE SAMPLES for 3DA readers. More information about the new website as follows:

What is MrCutout?
Mr Cutout gives you thousands of high quality photoshop cutouts, with no background, ready to paste into your image, it's all done for you.

How can I download a cutout?
You can find full instructions with text & images on the Instructions page.
What is the file format of all those cutouts?
We've decided to use PNG format - which allows to keep high quality of the images, no background and relatively small file size.
What is maximum daily limit of download?
Maximum FREE daily limit is 5 MB. To get extra limit you need to become a premium member!
When is daily limit being refreshed?
Limit is refreshed every day at 11 pm. GMT. After midnight you have another 5 MB of downloads for FREE.
Can I order any special cutouts?
We're still figuring out premium members' services, among which will possibly be an opportunity to order special cutouts - anything you would like us to cut out especially for you.