aXYZ-Design Kids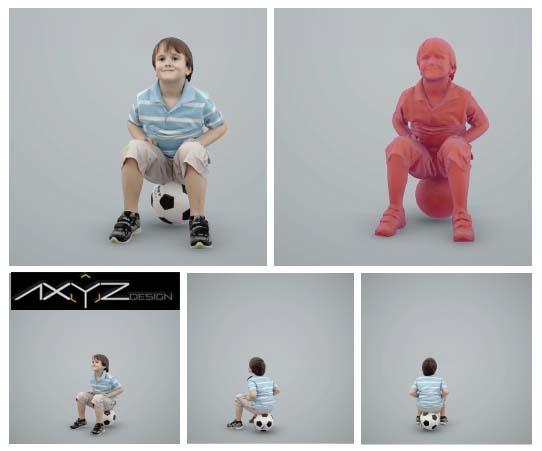 AXYZ design announces the release of "Kids" , their new Metropoly 3D ready pose human characters
collection for 3ds max, Cinema 4d, Sketchup, or any OBJ compatible software.
Aimed at the archviz industry, this release includes the first 10 of a set of 30 HD Scan360 Ready-Posed
3D models of children between the ages of 5 and 10, ready to be dropped into any scene to provide
instant entourage. Please check entire collection and tech info on the release catalog.
Key Features:
• High Quality 4K Normal and Diffuse maps
• Compatible with 3DS Max, Cinema 4D, Sketchup and any application that supports .obj importing.
• Includes standard and V-Ray materials.
• Perfect for medium-close distance viewing.
• 3D models can be rendered from any angle. Avoid having to spend time in postproduction adding
2D entourage and matching lighting and perspective for every camera angle.
• Easy to simulate photography effects such as Motion Blur and Deep of field.
• Interacts with any scene material's reflection and refraction.
This release is part of the company's developing program for 2014, which started with "Asians", the
penultimate Metropoly collection, and will conclude with the release of an(i)ma® 2 in the autumn.
About AXYZ design:
Established on 2004, AXYZ design, develops state-of-the-art 3D products especially for CG artists,
architects and designers, including Metropoly, a line of 3D ready posed and animatable characters,
and an(i)ma®, the fastest Stand-Alone character animation software in the industry.