an(i)ma 1.6 Released!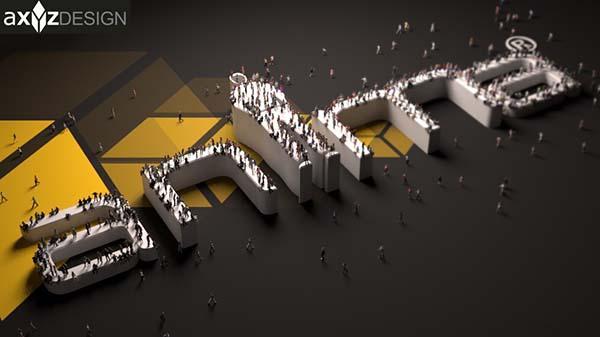 AXYZ design announces the release of an(i)ma® 1.6, a new version of the fastest stand-alone crowd
animation software in the archviz industry, developed especially for 3D Artists, architects and designers
for quickly and easily creating stunning 3D animated characters in less time.

In addition to the current most popular features of the software, allowing the creation of rapid crowds
with hundreds of animated characters, adding stairs, escalators and moving walkways with animated
people, this new version brings in new features in order to improve liveliness and dynamism to scenes.

Key Features:
• Revamped interface for a better user experience.
• New Motion Clips to add more realism to your Archviz scenes.
• 50 Ready-to-run Actors with infinite color variation possibilities.
• New Cloning features with improved speed allows you to create awesome crowd animations.
• V-Ray® 3.0 Ready. Improved integration with one of the principal standards in the industry.
• Compatible with Autodesk 3ds Max® and Maxon Cinema® 4D. Import your animated characters
and start rendering with the latest an(i)ma® connectivity plugins!
• Rebusfarm® Ready! You can immediately start working using your free 100 render points for
massive rendering power!
This release is part of the company's developing program for 2014, which started with "Asians" and
"Kids", Metropoly 3D ready pose human characters collections launched on Q1, and will conclude
with the release of an(i)ma® 2 in the autumn.
About AXYZ design:
Established on 2004, AXYZ design, develops state-of-the-art 3D products especially for CG artists,
architects and designers, including Metropoly, a line of 3D ready posed and animatable characters,
and an(i)ma®, the fastest Stand-Alone character animation software in the industry.
For more information -CLICK HERE-