CG Trader Challenge - BFTU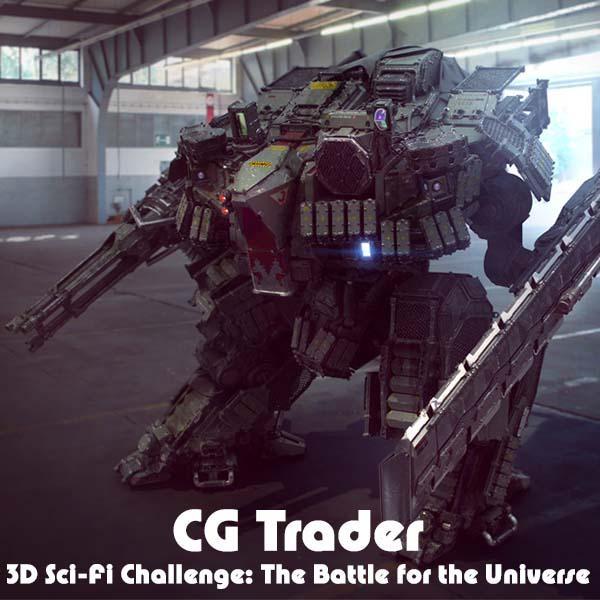 CG Trader announces the winners of their '3D Sci-fi Challenge: The Battle for the Universe'! You can view the winners of the contest on their website.
Well well well... The Universe is a safe place again. The war is over. No, we are not talking about Star Wars. It was long time ago and CG in it was not actually CG. Did you know, that they used small models of spaceships to make the first film of Star Wars in 1977? Yes, they did. However, a lot have changed since then.
Back to news! We are talking about 3D Sci-Fi Challenge. It is over. Polyguardians have won. Congrats!
There were 326 models uploaded for 3D Sci-Fi Challenge: 209 for the Polyguardians and 117 for the Enraged Verticians side. It took almost two months for 87 3D designers to build those two space armies. And it is time to know who made the best models and portfolios for this battle.
View Winners Here