MySketchUp Web Version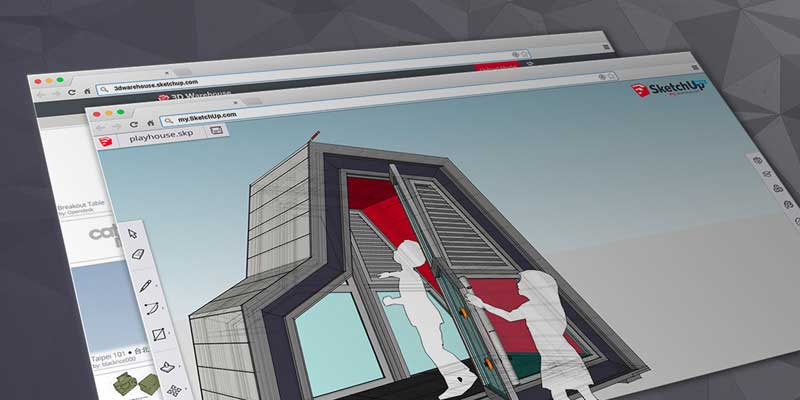 my.SketchUp is the core SketchUp modeler, tuned to work in modern web browsers. Draw, orbit, push-pull: make anything you can imagine in SketchUp, anytime you imagine it.
Find a 3D model of anything:
3D Warehouse lives on the web, and now so does SketchUp. Go ahead, find a 3D model of anything while you're working in my.SketchUp.
Connect with your models anywhere
my.SketchUp uses Trimble Connect to store models online, so they're handy whenever you need them. Create a Trimble account, and get started with 10 gigabytes of free personal storage.