RTsquare 1.3 Free Full Edition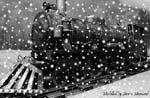 GPU-Tech launches a free full Edition of RTSquare 1.3, renderer plug-in for 3DS Max and VIZ.
RTsquare is the only gpu-based renderer that allows you to gain in speed by 10 to 50 compared to other renderers
GPU-Tech takes advantage of this festive season to wish you a Merry Christmas and a Happy New Year and to offer you the possiblity to download a full version of their renderer RTSquare 1.3 for free! RTSquare is the first entirely GPU-based renderer plug-in for 3DS Max and VIZ which uses a new technology to render great images at high speeds.

In order to allow every CG artist to have the equivalent of a render farm at home RTSquare will use your GPU to boost your rendering speed. You just have to own a graphic board compatible with Pixel Shaders 2.0 (almost all GPUs available for the past 3 years).
RTSquare is compatible with Autodesk 3DS Max 6, 7 and 8 and with VIZ 2005 or newer.The only restriction included is to use this free version for a non-commercial / professional goal. The version for professional use includes network rendering and remains on sale for 800$.
In both free and commercial licenses, you will find improved global illumination, motion blur,area lights, blurry reflections, render elements, a new more intuitive interface, fast shadows and real time camera preview. Your animations will have the same high quality as fixed rendered images.

Philippe Biarnaix, founder of GPU-Tech believes that GPU based applications are the way of the future. Developement of the graphic chipsets for GPU programming by companies like ATI are a sign of this evolution which allow to harness the enormous computing power of GPU's. Making GPU-based applications is therefore in line with our company's objective to provide quality products that evolve with technological advances in the IT sector.