Redway3D Viewer 1.4 Beta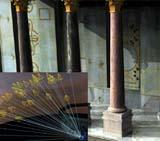 Redway3D - Version 1.4 available for free download and beta testing.

A new release of our pre-visualization plug-in for Autodesk 3ds Max is available in beta version. This release includes a lot of new exciting features such as VRay 1.5 support (material, lights, sky, physical camera …). The beta program is open. This means that anyone can freely contribute by downloading and posting his feedback on our forum. download page.