Spiral Graphics Texture Pack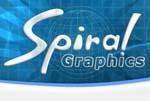 Spiral Graphics has released the third installment of its popular line of free seamless texture packs.
The new pack comes with over 150 materials, bringing the total number of available royalty-free textures to about 450. The new pack, which has a crystal and liquid theme, can be downloaded here.
In addition to JPEG previews, the new textures are provided in the GTX procedural texture format, and are therefore open to full modification using the professional seamless texture studio, Genetica. With a flexible node-based system, hundreds of presets, and thousands of sliders and options, Genetica provides a flexible platform from which countless original and realistic materials can be created. A downloadable demo of Genetica is available here.
The GTX-format textures also include embedded effect maps that can be used in bump and specular channels of popular 3D applications. For artists without access to Genetica, the free Genetica Viewer will render the desired effect maps for these textures, as well as render the textures at different resolutions. Genetica Viewer is available here.