Next Limit Technologies - Maxwell Render 1.5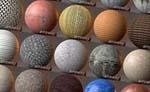 Next Limit Technologies is proud to announce the release of Maxwell Render 1.5. the new version of our unbiased rendering engine.
Please take a look at the complete list of new and enhanced features in Maxwell Render 1.5 HERE
Maxwell Render 1.5 puts into effect our new licensing policy. Existing clients do not need a new license file. Maxwell Render 1.5 will read each current license file as 4 standard licenses valid per 4 different machines regardless of number of cores.
Please note that the release of Wednesday May 23 is a priority release for existing Maxwell Render clients. The public release and the demo version will be made available soon after. Existing Maxwell Render clients can download version 1.5 from the customer download page that has been specified in the official Next Limit email they received.