Caligari trueSpace 7.51 Service Pack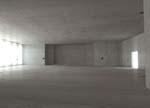 Caligari announced that trueSpace7.51 service pack is now available.
This service pack adds much more than just fixes. The character and animation system in particular have improved for easier and faster creation.
The highlights of trueSpace7.51 are:
Format Support: trueSpace7.51 now supports COLLADA export and BVH import and export formats so professional game developers or animators can use trueSpace for real-time pre-visualization or advanced physics clip blending within the exiting production pipeline.
Animation Editor: Many new improvements allow precise control over fine animation details. For example, users can directly manipulate Bezier handles in Function curves as well as set parameters to the left, right, sharpness or angle of Bezier animation curves.
Character Editor: Now offers a library of smart body parts that makes assembling complete character skeletons much faster. Skeletons may also be edited using full symmetry.
Physics: Keyframed and simulated animation clips can be seamlessly blended and keyframed characters may interact with physical objects as well as vice versa. For example, a motion-captured character can push a simulated ball off of a table.
Even more enhancements have been made with respect to: hair support, UV Editor, DX9 real-time rendering, V-Ray renderer, Material Editor, Displacement Paint, the user interface, and libraries.