ButterflyNetRender 4.02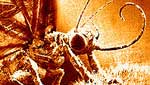 ButterflyNetRender 4.02: Pain-free Network Rendering
A popular network rendering controller for Lightwave, Maya, Messiah Studio, 3DSmax, and XSI has been updated with over 9 new features Including support for Modo 301 and RenderMe4 LightWave plugin!
ButterflyNetRender(BNR) is paramount to all current Network Rendering Managers available. Check out the Features and you will be impressed!

New Innovative features in version 4.0!

Support for Internet Rendering (without a socket connection!)
Graphics User Interface updated
Frame/Thumbnail viewer
Frame Verification improved and faster
Rendernode RAM usage information

ButterflyNetRender version 4.02 and RenderMe4 released!
Wake on Lan - RenderNode - Power saver feature
Split frame support for (BMP, JPG, PNG, TIF, TARGA)
Split frame Vertical slicing
New RenderNode Group - Collection system
LightWave RenderType: LWSN -2 & LWSN -3 support
Maya RenderMan support
XSI Support
VRay Support
bnr_submit.exe commandline system


ButterflyNetRender technology has been given credits by many industry experts, including those from CGFocus.com, Keyframe and 3D World Magazine. It is widely used throughout the computer graphics industry to create animations and television shows. Some of the recent ones include Stargate SG1, Stargate Atlantis, Jimmy Neutron, Spy Kids 3, and Battlestar Galactica.
Many companies use ButterflyNetRender - Including NASA! - A partial list of Animation Studios can be found at our website.
Committed to software excellence, the development team keeps ButterflyNetRender current with technology changes by adding new features to meet the needs of the computer graphics industry. Below are the most important new features in ButterflyNetRender 4.02:

Modo 301 support!
Support for the new RenderMe4 Lightwave plugin for (Windows and OSX)
Split frame feature now supports OpenExr, HDR, Targa, BMP, JPEG, TIFF, PNG
Improved loading of large scenes for Maya
Improved OSX support with Windows to OSX path matching feature
Digital Fusion 5 comp scene reading support
Improvements to the Internet Rendering (without a socket connection!)
Duplicate Scene feature
Improvements to the bnr_submit command line system
minor bug fixes to improve performance
ButterflyNetRender runs under Microsoft Windows Vista, XP, 2003, NT, 2000, 98, ME. BNR Client also runs on OSX and Linux. The detailed information about the types of licenses and prices can be found at Liquiddreamsolutions. Registered customers are entitled to free updates and technical support by email. Phone support is also available. An evaluation version of ButterflyNetRender is available as a free download from the Liquid Dream Solutions website.
About Liquid Dream Solutions
Liquid Dream Solutions is a Pacific NW-based technology company founded by software engineer Paul Lord in 2001. Over 15 years, Paul Lord has been working as a software architect designing mission critical applications. He has worked for Monolith Productions, a Seattle-based gaming company, on the A.I. development team for the game: Blood II. He has also worked as a programming consultant for Luxology on their graphics software: Modo.