Charrette#10 - Livingroom Challenge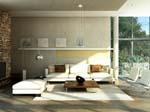 3DAllusions Forum - Livingroom Rendering Challenge No. 2: Let's end the year and start the new one off right with another charrette!
Well, as this year comes to an end, we think it is good to close it and start a new year with a challenge... some time ago we had holiday living room challenge... now it is living room again.
This is simple scene, but I hope it has potential for you people to get interested and join in.
I modeled all of the material inside except barcelona chair which is from Evermotion free stuff section and credit goes to Zuliban, thanks to him for his generous donation of models for 3d community...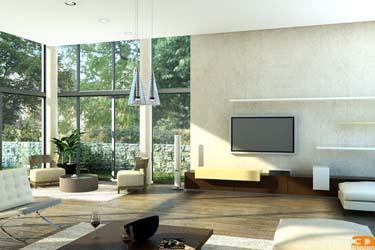 I think no further introduction is needed, rules and criteria are mostly well known... just couple of notes -
- viewpoints are by your choice, but at least one should be close to the first reference image, for sake of comparing results...
- as we welcome the software pluralism, material is presented in more formats, but originally it was done in max, so it is most accurate file, here we give it in raw, no textures version, format max 9... conversion is made carefully in Modo format, all of the objects are checked and repaired for eventual mistakes, so the Modo format is also fine... lwo and .obj are conversion from Modo, while .dwg and .3ds are conversion from Max... Those formats should be sufficient to get most of you started. However, if some of you spot a problem with, say, lwo format, I hope you will let us know and perhaps take an action to repair something if possible... same goes for other formats...
- deadline and prizes - that will be discussed latter on, but the deadline should be within the range of two months and winner will get some useful CG content, like furniture models or textures...
So, let us get started, I hope you will enjoy this one!

Good luck to all!
Branko Jovanovic