NewTek Releases Free Live Virtual Set Authoring Tool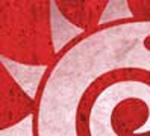 NewTek Releases LightWave 3D® plug-in makes it easy to create photo-realistic, live virtual sets
NewTek, Inc., manufacturer of industry-leading video and 3D animation products, today announced the release of LiveSet Generator" for LightWave®, a free plug-in for LightWave v9 that facilitates the authoring of computer generated virtual sets. LiveSet Generator for LightWave takes advantage of the Emmy® award-winning modeling and rendering technology, providing a simple solution for the creation of custom, photo-realistic virtual sets. LiveSet Generator for LightWave is for use with LiveSet", the proprietary virtual set technology found in NewTeks TriCaster STUDIO", Portable Live Production System, and VT[5]", Integrated Production Suite.

Features of the plug-in allows users to:
Create virtual sets with multiple camera angles and focal lengths.
Generate effects with real-time video scaling for virtual on-set video monitors.
Produce projects with full support for anti-aliasing, reflections, refractions, radiosity, texture filtering, bump maps and more.
Automatically generate and assign LiveSet preview icons.
Render LightWave projects directly to LiveSet format.
"Until TriCaster STUDIO live virtual sets were only available to production facilities with deep pockets" said Andrew Cross, NewTek's Executive Vice President of Software Engineering. "LiveSet Generator for LightWave now makes custom, photo-realistic, virtual sets available to video producers at all levels."

LiveSet" Technology:
LiveSet" is a proprietary virtual set system included in TriCaster STUDIO and VT[5] products. LiveSet allows individual virtual set effects to be applied independently to each camera input as well as integrated DDRs and iVGA inputs. Each LiveSet effect offers virtual cameras with multiple camera angles and focal lengths, with support for secondary video sources, such as on-screen background monitors and video walls. The photo-realistic LiveSet engine allows real-time rendering of reflections, refractions, bump maps and more.