2017 CGarchitect 3Dawards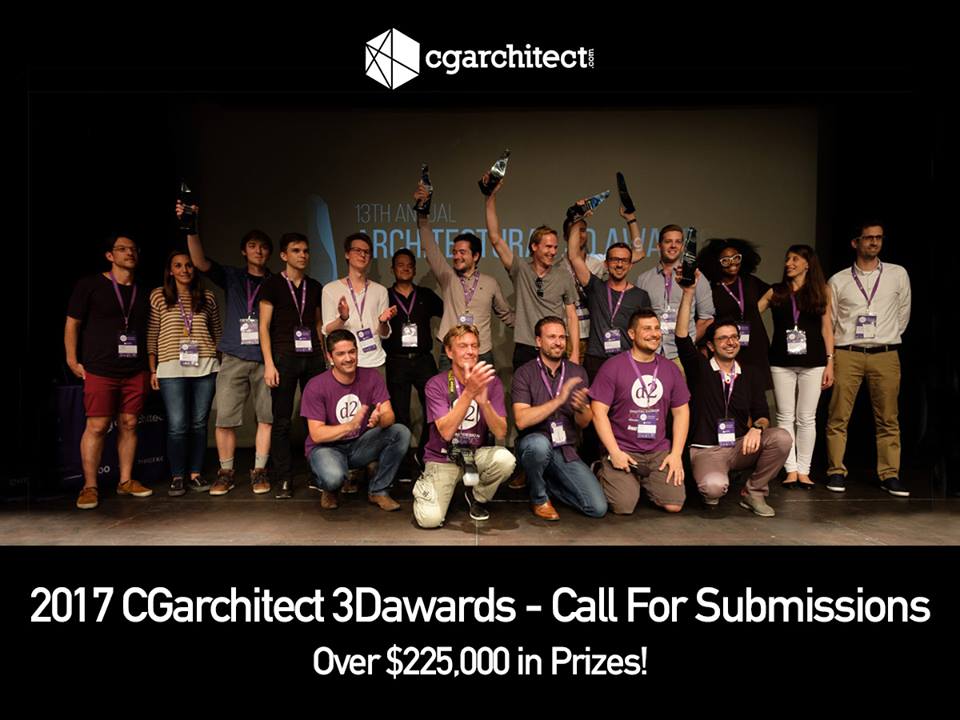 It's official! The 2017 CGarchitect 3Dawards are now open for submissions, with over $225,000 in prizes!
The CGarchitect.com Architectural 3D Awards were started in 2004 to recognize outstanding achievement in the field of architectural visualization. 2017 marks our 14th annual awards. Past awards have taken place in Vienna, Austria, Los Angeles, San Diego, Boston and La Coruna, Spain. This year's awards ceremony will take place at the D2 Conference (Aug 25-26, 2017) in Vienna, Austria. Over the past fourteen years many extremely talented individuals and companies have gone on to form new alliances and partnerships and advanced their careers from the exposure received from winner and being nominated in the awards. You can check out some of our past competitions using the links below.

In 2017 we have over $225,000 in prizes available to for winners, nominees and participants.

CALL FOR SUBMISSIONS NOW OPEN!