2008 is an exciting year for BOXX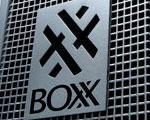 BOXX Technologies has served the creative community with purpose-built high-performance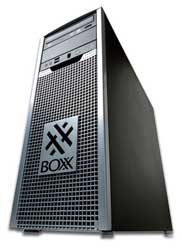 2008 marks the 10th year BOXX Technologies has served the creative community with purpose-built high-performance computing hardware that empowers digital artists to do their very best work.
And through the years, they have responded with extraordinary support and enthusiasm.
Indeed, one of the most rewarding aspects of continuing to grow BOXX is to witness the passion that BOXX users have for what they perceive as the special value the company strives to deliver to them.
Why so much passion for BOXX?
Well, digital artists tell us that designing the next blockbuster visual effect; the next star animated character, is a very personal endeavor. Digital artists have more than just their livelihoods riding on their creative work. For many, the very essence of what defines them as a successful professional depends on their ability keep creating the images that delight us in movie theaters, on television or in games.
They rightly sense that BOXX, although much smaller than the behemoths of the computer industry, understands them, and works hard to produce solutions to the problems they face in their creative business: faster delivery of finished images, more stable creative pipelines, better control of their post-production tools, etc.
Each time applications have offered ever more powerful tools, BOXX has used its Innovative Integration approach to leverage the best available technologies combined with its unique knowledge of Digital Content Creation in general to be first out of the gate with the systems digital artists need.
As the year goes by, we at BOXX will be marking this special year with special events, contests, and prizes. Look for interesting facts and stories to be posted online that will take you back a few years in time, and allow us to measure the terrific distance we have all covered since '98. And, as may be expected, SIGGRAPH 2008 will be quite a blowout!
So keep coming back to the BOXX website. You may even find ways to go to SIGGRAPH this year on us. Details to follow…

As the DCC market continues to evolve and grow, BOXX will continue to leverage its expertise in providing artists with innovative, high performance, and highly reliable tools that power their creativity.