nPower Revit to Max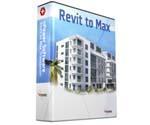 nPowers Revit to Max bi-directional translation solution provides your design visualization team the most advanced Revit to 3ds Max translation tools on the market today.
Give your Revit Design Vizulization team the nPower edge!
nPower Software's precise surface and solid modeling technology plugs directly into 3ds max enabling an accurate data transfer portal allowing you pass Revit data seamlessly back and forth between Max and Revit without polygonal data loss.
Expereince the advantages of nPower translators.
The 3ds Max nPower advanced visualization environment provides your Revit model with infinite resolution surfaces producing stunning photo-real surfaces that you can easily cut away and reveal without rendering artifacts. Easily create close-up renderings without conventional polygon faceting by easily controlling the level of detail on any selected Revit object. Compress your Revit model data structures to the absolute smallest memory footprint with our Power Cache technology giving you the extra space you need to render hi resolution large format images. Organize your Revit model in Max with our advanced Revit Material support by layer and an easy to browse instanced mulit-sub object material. Collaborate with other CAD applications like Inventor and Rhino to produce highly accurate complex design and planning visualizations. Conceptualize freeform volumes, structures and shapes from furniture to light fixtures with the industry's most flexible solid modeler and then export them directly to Revit for dimensioning and construction. If you're looking for a Revit to Max and back solution that will give you the edge in the world of architectural visualization then take our no risk 30 day free test drive and experience the nPower translation advantage.

See it and download the beta HERE