Digital screens, 3-D movies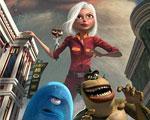 Digital screens, 3-D movies coming to a cinema near you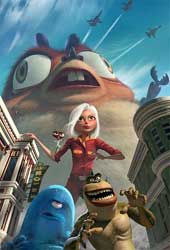 Movie studios have struck a deal calling for the conversion of 10,000 North American cinema screens to use the digital technology needed to accommodate 3-D films, it was announced Tuesday in Las Vegas.
Access Integrated Technologies Inc. said it had reached agreements with four Hollywood studios Disney, News Corp.'s 20th Century Fox, Viacom Inc.'s Paramount, and Universal Pictures, which is owned by General Electric Co.'s NBC Universal to finance the installation of digital theatre systems in the U.S. and Canada over the next three years.
The conversion will cost as much as $700 million US, said Bud Mayo, chief executive of New Jersey-based Access Integrated Technologies, which had done 3,700 digital conversions by October of 2007.
Hollywood is eager to convert as many theatres as possible to the digital format, which provides sharper images while eliminating the need for expensive celluloid film.
The digital technology can also be used to show 3-D movies with the addition of software and hardware costing about $25,000 per year for each screen.
Later in the day, DreamWorks Animation CEO Jeffrey Katzenberg promised a huge slate of 3-D movies.
"It is nothing less than the greatest innovation that has happened for all of us in the movie business since the advent of colour 70 years ago," Katzenberg said in an address at ShoWest, a Las Vegas conference.
"Now it's our chance to deliver something that is far superior than anything that can be done in the home," he said.
Katzenberg showed off a 3-D clip of his studio's March 2009 release Monsters vs. Aliens, in which the U.S. military unleashes a barrage on an alien space ship as the president fires a few rounds from a handgun, shouting "I'm a brave president!"

Monsters vs. Aliens is first Ultimate 3D movie
A 3-D movie that opened last month, Hannah Montana & Miley Cyrus: Best of Both Worlds Concert, pulled in $31.3 million US in its opening weekend playing on just 683 North American screens.
Many wide-release, 2-D films open on more than 3,000 screens and make half as much money.
"We were in as many locations as we could possibly get," said Chuck Viane, president of distribution for Walt Disney Studios Motion Pictures, maker of Hannah Montana. "If there were 3,000 3-D screens available, would we have played them all? Yeah, I think we would."
Chicken Little, an animated 3-D movie released in November 2005, made $23,864 US per screen, compared with $10,949 US for the 2-D version.
At least 30 more 3-D movies are in the pipeline from Hollywood, including this summer's adaptation of Jules Verne's Journey to the Center of the Earth.
High-profile filmmakers such James Cameron and Tim Burton now have 3-D films in the works.
Theatre owners and studios hope the offerings will help bring people back to multiplexes for an experience that cannot be matched by increasingly sophisticated home theatre systems.
Thus far, about 4,600 screens just over 10 per cent of the estimated 38,000 screens in the U.S. and Canada have been outfitted with digital technology.
Only about 1,040 of those screens are now outfitted to show 3-D movies.
Today's 3-D technology makes use of polarized lenses rather than the flimsy red and green cardboard cutouts of the past that sometimes caused nausea and headaches.