Plan Your Space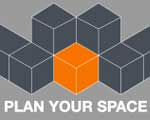 ARCON software is intended for all levels of users involved with building projects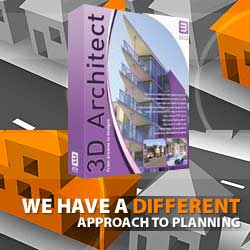 ARCON software was originally used by professional architects, but has since been discovered by many other users.
For some time now, Architects at all levels have struggled to master powerful complex building design tools, which required a lot of training and IT knowledge. ARCON now resolves these problems by offering you the opportunity to use tools specifically for building and interior design. Since ARCON 3D has a graphical, user-friendly, and intuitive interface, you don't need any real tuition. ARCON is self-explanatory. Project planning and construction will be easier, as results are quickly made evident.
Home Design to suit all levels
ARCON software is intended for all levels of users involved with building projects. Whether you're an architect, interior designer or home improvement enthusiast, ARCON not only gives you high performance planning and project software but also an effective instrument for presentations. Often, substantial differences exist between a project plan and an artist's 3D impression, however, ARCON's rendering and walk through in the building project will help you avoid errors arising from such mistakes.
The main strength of ARCON software is its ability to create high-quality 3D visualisations from a 2D plan easily and accurately. Simply place your construction elements in the 2D project and see these brought to life in a 3D environment. Use the 3D walk-through feature to examine your project in close-up detail. Generate rendered images to see the effects of texturing, lighting and shading and save high quality images of any 2D/3D view.
Self-Builders Having been demonstrated at self-build exhibitions, ARCON has been identified as a cutting edge design tool for self-builders. With the easy-to-use drop and drag interface, it is no surprise that ARCON is a highly popular choice for self-builds and home improvement projects. Imagine having the power to visualise your build before any work commences. What's more, decisions and ideas can now be easily demonstrated to everyone involved in the build.
Interior Designers ARCON is a very powerful visualisation tool for interior designers. As an Interior Designer you will be interested in the ability to demonstrate colour and lighting, mixed with room design. Although ARCON is built with many textures, colours and materials, you can easily introduce your own to create the exact effect that you desire.
Small Business Any small business can produce 3D drawings to accompany a quotation. Customers can see a 3D representation of their proposed new home improvement (new kitchen, bathroom, study, fitted bedroom etc) before any work commences. This service is only usually offered by large companies and is an ideal selling tool.
Plan Your Space is dedicated to providing a premium service tailored to meet our clients' individual needs. Our hand-picked team fuses IT and creative expertise with fresh thinking and enthusiasm.
Apart from distributing 3D software, our services include 'Space Planning', '3D Modelling', '3D Rendering', '3D Walkthroughs', 'o2c Object Creation & Licensing' and 'Hardware / Software Consultancy'. If you are an Architect, Interior Planner, Office Furniture or Kitchen Supplier, our top of the range software, 3D Architect, will satisfy all your needs. It includes every available feature to create an impressive 3D representation without intensive training. 3D Architect is the culmination of years of research into what modern businesses require from a 3D application.
3D Architect can also be easily used by interior designers and home design enthusiasts. Please view our 'Software' section for more details. www.planyourspace.com