The Digital Eye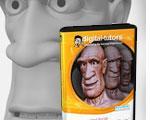 The Digital Eye: CIS' New Global Footprint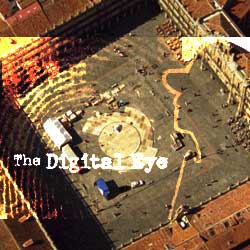 At the turn of the year, the CIS Visual Effects Group acquired Rainmaker Visual Effects in London and Vancouver. As CIS is a division of the Deluxe Entertainment Services Group, we are now part of a much larger and iconic film company and our visual effects division has its footprint in three countries. We have been asked by VFXWorld to elaborate on what this exciting opportunity means to us globally and on an individual facility level.

Shared Philosophy
One of the most fundamental questions for us as a creative team when amalgamating with our new group was: Do they share our same philosophy?
Before joining the CIS Visual Effects Group, Rainmaker's ethos was to do great work at a good price, but equally important was to have an open door policy with our clients and to encourage creative interaction with our artists. We are a business, of course, so we have the same financial considerations as everyone else, but it was our aim to not only go the extra mile but to also make it a pleasure to work with us, for both clients and artists alike. We also wanted to keep the unique identity of each of our facilities while taking strategic advantage of having the two locations. Neither was treated just as a satellite with the primary location being elsewhere.
On joining CIS, we found the fit could not have been better. Don Fly's (president of the CIS Visual Effects Group) vision is to have all three facilities maintain their own unique integrity, while continuing to build and grow upon their own particular strengths. As Hollywood, Vancouver and London each already had its own strong client base and established work force, Don's aim is to continue to create centers of excellence without the specific need to relocate talent or alter our fundamental infrastructure. By adopting this approach we can also remain very nimble. Thus in our ever-changing global market, each facility has the ability to grow with a project but at the same time not be encumbered with overheads during quieter periods. In effect, we have the benefits of being a larger company but with less risk of being buffeted by exchange rates, talent shortages and production tax credit requirements.
Flexibility is Critical
This adaptable scenario is also very attractive to our clients. World markets are changing and so are our clients' needs and requirements. Flexibility is becoming fundamental to our industry's success. Clients want to take advantage of global talent, attractive costs and tax credits. They want the ability to mix and match across the world but with the certainty that wherever they go, the work and customer care will be of the same high standard.

Vantage Point is a great example of how we provided more flexibility to the client. Sony needed to have a supervisor who could stay with the project all the way through post in the UK, but also wanted the majority of shots completed in Vancouver. This was for them, and for us, a win-win situation. With facilities in both locations, and now in Hollywood, clients can have personal representation in their own time zone while taking advantage of one of the other facilities' particular strengths.
The Sum of its Parts
Another formidable challenge when integrating three facilities was how to make best use of our joint resources both technically and creatively. Unlike companies who create offshoot satellites to act as providers for the "mother" facility, and thus operate a mirroring principle, when the deal was done with Deluxe each of the three facilities already had their pipelines, system set-ups and workflows in place to best service their individual environment and clientele. It was not an option for us to constrain all three facilities into one universal mirrored structure.
Our continuing goal will be to release the potential of the three sites yet achieve a framework from which we can work closely and efficiently together on the same show. The tools and procedures we employ bind us together whilst we retain our ability to operate in our individual environments.
Hours and Miles Between Us
And, as with all businesses, communication is key. When dealing with different time zones, Rainmaker had already addressed many of these issues between the London and Vancouver sites. Ultimately, you can't beat "face to face" discussions, and we have a policy of sending artists and production staff to the other sites whenever possible to build relationships and address experience issues first hand. This, of course, is not always an option so we utilize conference calling and iChat, along with cineSync sessions, for realtime interactive reviews and discussions. This works very well for a variety of requirements. Another useful medium is our internal
Wiki pages, which have been kept up-to-date with thoughts and discussions on everything from naming conventions to colour to documentation and tools requests. These are viewed across all three companies and are accessible to all.
Security is paramount to our clients so we have kept away from the desire to allow direct access to each others' servers and the ability to grab and replace. We therefore make deliveries to and from each other using a combination of FTP, SFTP and rsync. With Hollywood and London already being on Sohonet, we have a large data pipe dedicated to us which is monitored 24/7. We have worked very closely with the technicians from Sohonet to ensure that our servers, hot-sync folders and download and upload scripts are getting the most from our connection. This allows us to deliver thousands of full res frames every night so at the beginning of each day each site comes in to a full dailies session. This definitely utilizes the time difference to our advantage.
Our conferencing and cineSync solutions do have limits when reviewing issues such as color. It is essential for us, internally and for our clients, that when discussing color we are all looking at the same image displayed in the same way across the facilities. We are fortunate enough to have significant amounts of color experience on tap across the group, which has enabled us to share LUTs and adjust them for specific viewing requirements with confidence. However, this is a process that will require constant updating and review as devices develop, and will remain a challenging aspect.
As today's clients request and require more flexibility, having the three multi-platform facilities allows us to embrace that issue. We are able to offer expertise in Houdini, Shake, Massive, Nuke, Maya and a variety of other packages such as ZBrush, Fusion, modo, LightWave, etc. -- the list goes on.
Before, working as a standalone, we would have needed to recruit experts in a particular software, but now we have the prospect of finding the required experience from within the group so that we can either take the work on directly, or significantly speed up the set-up process. The knock on effect of this is that we have the potential to tender for more complex and larger bodies of work that otherwise may have been out of reach.
Thus, being part of a three-facility group with thousands of miles between us has its challenges, but our highly professional and experienced team gives us a huge advantage for providing high quality, cost effective work in the various time zones our clients may be shooting or posting projects. The future for us is expanding positively. We are in a great position to tackle and take advantage of the digital issues that challenge the global feature film world. We have issues yet to sort out, but the energy level, talent pool and creative ideas that spring from three groups instead of one, make this not only an ideal scenario for us but also one that is very achievable.