Victoria 4 Elite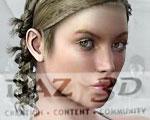 DAZ 3D's Victoria 4 Elite Offers Most Realistic Human Models Available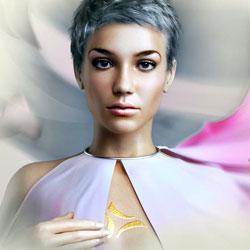 Internationally Renowned Female 3D Model Now Encompasses the Most Accurate, Professional-quality Human Textures, Poses and Body Shapes Through DAZ 3D H.D.A.C
DRAPER, Lip creases, individual eyelashes and visible pores Victoria has never looked so real! Leveraging unprecedented technology to deliver unparalleled results, DAZ 3D today unveiled its Elite" series of add-on morphs and textures for the fourth generation Millennium Figure, Victoria. Comprised of revolutionary skin textures, body shapes and poses, the Elite series captures the true essence of the human form.
DAZ 3D has always delivered the best 3D content, but we realize that one of the most challenging and time consuming tasks 3D artists face is creating and obtaining believable texture maps and body morphs and that's where Victoria 4
Elite comes in,said DAZ 3D president, Dan Farr. We have taken this challenge head-on, investing in high-end professional solutions to create a state-of-the-art Human Data Acquisition Center (H.D.A.C) which provides the most accurate 3D human forms and textures only available through the DAZ 3D Elite series.
DAZ 3Ds H.D.A.C consists of a system of hardware and software solutions, including multiple high-end body scanners, multi-camera 3D imagers, mega pixel digital cameras and a proprietary lighting environment, all used to capture an extensive set of data required for recreating 3D human forms and textures in the most accurate manner possible.Our innovative thinking and continual modification of data capture methods has positioned DAZ 3D as a leader in the production of the most realistic human data commercially available on the Internet, added Farr. H.D.A.C allows Victoria 4 Elite users to experience professional-quality features such as:
Elite Skin Textures: All Skin Texture photo-reference is collected using proprietary lighting consisting of a large variety of photography equipment. This ensures even lighting with minimal shadowing for the most consistent and reliable reference data possible.

Elite Body Shapes: Utilizing several different scanners, the Elite line of Body Shapes offers the most complete set of scan data for new body and joint shapes.

Elite Life Poses: By resourcing scan data of live model static poses in combination with motion capture data, Life Poses offers natural pose sets, preserving body mass and weight and its effect on joint positioning.

Pricing and Availability
Regularly priced at $99.95 USD, The Victoria 4 Elite Bundle is currently offered at $74.96 USD until July 21, 2008. DAZ Platinum Club members may purchase Victoria 4 Elite for $48.98 USD. The Victoria 4.2 base, priced at $29.95 USD ($1.99 for Platinum Club members), is required for proper installation.
Debuting to wide acclaim in 1999, Victoria has become the most widely supported 3D figure on the planet. Used by thousands of digital artists, illustrators, game developers and animators, Victoria is directly compatible with several software packages including DAZ Studio, Poser, Carrara and Bryce. Victoria additionally offers hundreds of add-on products available on the DAZ 3D website.
Founded in 2000, DAZ 3D, a privately-held company located in Draper, Utah, is a market leader in 3D software and digital content creation. The company's library of characters and accessories is renowned for its high-quality, versatile and compatible 3D content. DAZ 3D also hosts the popular A social marketplace for sharing art and exchanging ideas.© 2008 DAZ
Productions, Inc. All rights reserved. DAZ and the DAZ 3D logo is a Registered Trademark of DAZ Productions, Inc. All other brand names, product names, service marks or trademarks belong to their respective holders.