NVIDIA QUADRO FX 3600M GPU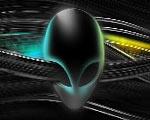 ALIENWARE AREA-51® M15X Now the first 15.4-inch notebook to feature the NVIDIA® QUADRO® FX 3600M GPU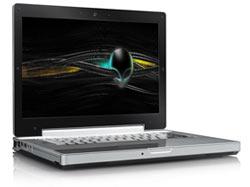 Alienware offers unprecedented graphics performance on next-generation CAD, DCC and visualization applications with the NVIDIA Quadro FX 3600M GPU, now available on the Area-51 m15x
Demand Only The Best Graphics
The Area-51® m15x contains the world's most powerful mobile graphics card. Alienware has always set the standard for graphics capabilities and, with an NVIDIA® GeForce™ 8800M GTX with 512MB of dedicated graphics memory, the tradition continues. Alienware stands alone as the first and only manufacturer to bring this advanced GPU to market in a 15.4-inch notebook. For creative professionals and industrial designers, the Area-51 m15x offers the NVIDIA Quadro® FX 3600M GPU, engineered for superior image quality on CAD, DCC and other visualization applications.
Powerful Core 2 Extreme Processor By utilizing Intel® Core™ 2 Extreme processors, the Area-51 m15x achieves benchmarks unsurpassed by any other notebook in its class. HD video and audio editing, 3D animation and high-end PC gaming suddenly don't seem as resource intensive. Increased processor efficiency means you can work away from your power cable worry-free.
Its not always just about fun and games. Alienware® the leading manufacturer of high-performance desktop, notebook and entertainment systems has announced that the Area-51® m15x notebook, already a favorite of gamers and entertainment enthusiasts, now offers the NVIDIA® Quadro® FX 3600M GPU, redefining graphics performance on a 15.4-inch notebook to best address the needs of on-the-go digital content professionals.
As the only 15.4-inch notebook equipped with the NVIDIA Quadro FX 3600M, the Alienware Area-51 m15x is uniquely positioned to provide industrial designers and other creative professionals unrivaled graphics capabilities on a highly portable platform. The Quadro FX 3600M delivers support for Open GL 2.1, Shader Model 4.0, DirectX® 10 and more. Combining this graphics processor with the award-winning performance of the Area-51 m15x allows designers and engineers to work in complex, real-time, photorealistic environments throughout an array of CAD, DCC and scientific applications.The creation of the incredibly life-like games we enjoy today begins with bringing together revolutionary technology and outstanding performance.
Alienware has always designed and engineered top-tier, high-performance systems to deliver the best experience possible, whether for a gamer or a 3D designer, said Bryan de Zayas, Associate Director for Product Marketing at Alienware.The addition of the NVIDIA Quadro FX 3600M GPU brings the capabilities of the Area-51 m15x to an all-new level and is just one more example of our commitment to develop unique and powerful systems that attract enthusiasts and creative professionals alike.
The Area-51 m15x is the ideal vehicle for the NVIDIA Quadro FX 3600M graphics processor, said Shawn Worsell, product manager, Professional Solutions, NVIDIA. NVIDIA and Alienware share a common dedication to delivering industry-leading graphics to our professional customers.
Alienware also offers an NVIDIA Quadro FX 1600M on the Area-51 m9750 and will soon make available the Quadro FX 3600M on the Area-51 m17x to further provide customers with a broad range of processional-class solutions.