Charrette #12
3D Allusions is back with new challenge: Modern House Part Two - Interior. We decided to make this a regular event at 3DA, a quarterly challenge. After a while we are back with new challenge. In the spirit of our efforts to make this community ever growing, yet still friendly and warm, we decided to make this a regular event at 3DA, a quarterly challenge...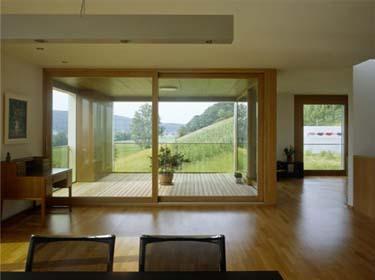 If this goes well, the house theme may be the theme of the year for our challenges, since we have here two stage challenge, exterior, then interior in second phase. Another house is on the way, so there will be plenty of work and fun of course.
And to make it a bit more serious, we will have a regular sponsor for this events (thanks to Got3d who will provide the prizes... read more in later posts).
So, here we are with a House Kern by swiss Stoosarchitekten

stoosarchitekten - brugg

We find this house interesting for rendering and texturing practice with simple primary form, yet strong and vibrant with lot of potential to make good CG for our portfolios...
1. For this stage, contestants will have to produce interior images, two would be right measure... The model include interior equipment and furniture intended for this stage, but you are free to change it, replace it with different sets, add details and so on, whatever you find appropriate to make nice interior shots.
You can not change outer shell and overall house geometry.

2. Viewpoints are not set, but one should be close to some of the photo reference material you see, so we can latter compare the images easier.

3. You have more ambients as option, kitchen, dinning area, living area, those parts are mostly furnished in our model. You can also go down one level and play with regular rooms, make bedroom or take a shot at the stairs.

4. Contestant should post at least one WIP image before posting final rendering.

5. Deadline will be after two months from now, November 1st.

6. Judging, as always, will be conducted by 3dallusions team.

7. You are free to use renderings for your personal portfolio and post on other sites with appropriate credit to author and 3dallusions site...
So warm up your render engines, let us start!