i3DTutorials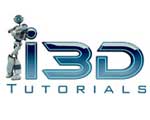 i3DTutorials™ releases Mastering the Art of ICE Volume I, training product for SOFTIMAGE|XSI 7.
Breaking the ICE™
Miami, FL - August 2008 i3DTutorials" announces their latest training product for SOFTIMAGE|XSI, "Mastering the Art of ICE Volume I: Breaking the ICE "". This latest offering from the growing i3DTutorials" library of SOFTIMAGE|XSI training products, teaches artists how to use one of the most stunning features of SOFTIMAGE|XSI 7, the new Interactive Creative Environment, known as ICE. Approaching ICE from an artists point of view, learn to harness the power of ICE step by step. Learn about the ICE Tree, the tools and features that give the artist more power than ever before with ICE's amazing workflow. Learn to work with nodes, compounds, simulations, caching, optimization, forces, and how to take advantage of the new volume shaders in SOFTIMAGE|XSI 7, which will take your visual effects work to a completely new level. Upon completing your training with the fundamental techniques and tools of ICE, you will be taken through the entire process of putting all your newfound knowledge to use in an actual production scene. By taking you through the entire production process and showing you how the tools you learned apply to industry work, artists will go beyond a simple introduction to ICE through a more profound learning structure. Addressing the need and demand for professional training for SOFTIMAGE|XSI, Mastering the Art of ICE Volume I: Breaking the ICE teaches the techniques needed to truly take advantage of the power of ICE and opens new possibilities to artists previously available only to programmers.

About i3DTutorials
i3DTutorials is a digital content creation training company focused on creating the latest cutting edge training material for a broad range of computer graphics software. With a growing library of training titles for the most popular software, i3DTutorials" is one of only a few companies creating hi-end training material for SOFTIMAGE|XSI® and Autodesk software. With an emphasis on teaching industry techniques, i3DTutorials" has training products designed for hobbyists, professionals, students, and professors. i3DTutorials" training products cover a wide array of topics and features within computer graphics that are designed to have even students creating hi-end professional projects.
About Softimage
Softimage is a part of Avid Technology, Inc., and develops leading-edge 3D technology used in customer-centric solutions that enable professionals in the games, film and television industry to realize their creative vision. Award-winning feature films, television productions and top-selling video games are made using Softimage software. Its flagship product, SOFTIMAGE|XSI, is an extensible 3D animation software solution built on the most modern architecture in the industry and is used by leading media and entertainment companies such as Digital Domain, SEGA Corporation, CAPCOM, Animal Logic, and The Mill. Other solutions from Softimage include: SOFTIMAGE|FACE ROBOT®, lifelike facial animation software; SOFTIMAGE|CAT", a complete character animation plug-in; and SOFTIMAGE Alienbrain®, a digital asset management solution for artists.
About Avid Technology, Inc
Avid is a worldwide leader in tools for film, video, audio, 3D animation, gaming and broadcast professionals as well as for home audio and video enthusiasts. Avid professional and consumer brands include Avid®, Digidesign®, M-Audio®, Pinnacle Systems®, Sibelius®, Softimage and Sundance Digital®. The vast majority of primetime television shows, feature films, commercials and chart-topping music hits are made using one or more Avid products. Whether used by seasoned professionals or beginning students, Avid's products and services enable customers to work more efficiently, productively and creatively. Avid received an Oscar® statuette representing the 1998 Scientific and Technical Award for the concept, design, and engineering of the Avid® Film Composer® system for motion picture editing.