Book Review: Pictures of the Floating Microcosm
Pictures of the Floating Microcosm: New Representations of Japanese Architecture by Olivier Meystre
Park Books, 2017
Hardcover, 240 pages



It's hard to deny the appeal of drawings by Japanese architects.
I've succumbed, for instance, to the intricate perspective sections and plans of Atelier Bow-Wow and "Architectural Ethnography," the Japanese exhibition at this year's Venice Architecture Biennale, which was co-curated by one-half of Atelier Bow-Wow and focused on drawings by architects and non-architects alike. The two-dimensional output of Japanese architects in the last two decades is evident through their high level of detail, lack of hierarchy in lines, abundance of white space, and sometimes cartoonish qualities. But why is it like this and what are these drawings trying to express? These and other questions are addressed by Olivier Meystre in his analytical, accessible, and lavishly illustrated study on drawings and models produced by well-known Japanese architects over the last few decades.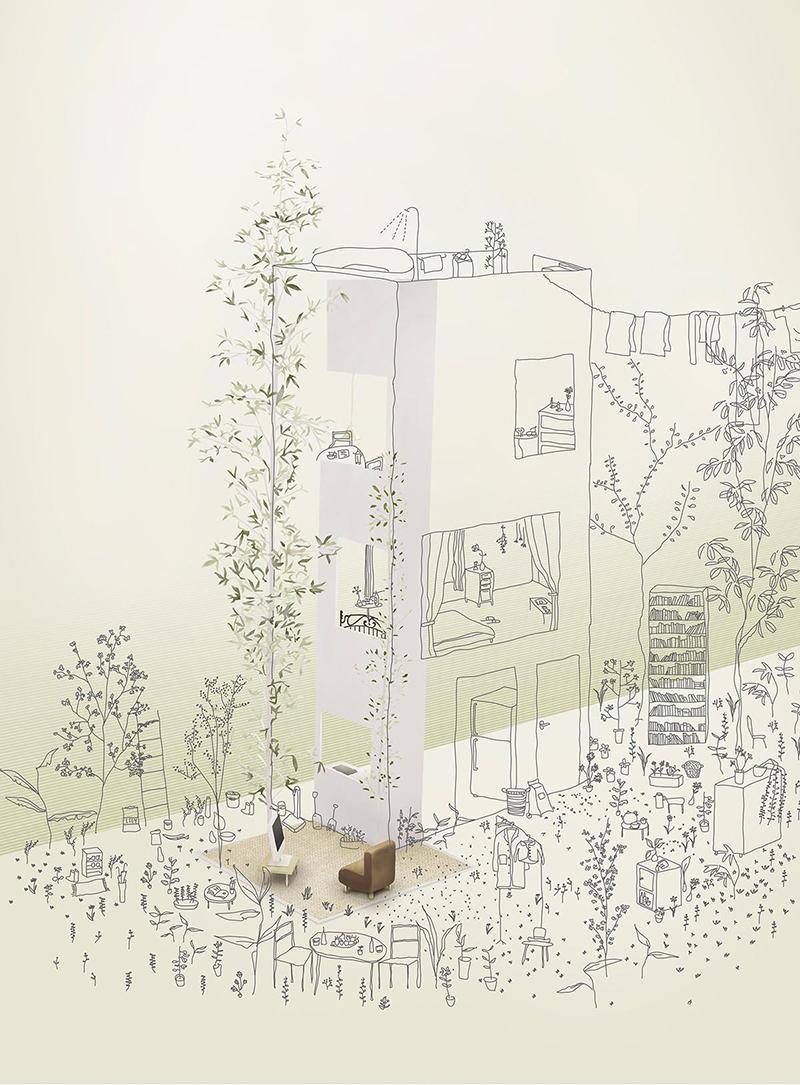 The cover of Pictures of the Floating Microcosm is graced with a drawing (by Junya Ishigami) that would appear to embrace the qualities I describe above. But it does more than that, at least when we find the drawing in the book's first chapter (shown above). Here, the drawing is seen overlaid onto a photo of a minimal model with just a couple walls forming a corner and some furniture, itself placed near a real wall in the architect's studio. What appears to be a vignette imagining the lives of occupants both inside and outside a building becomes a layered extension of a three-dimensional model barely able to do the same. The hybrid image shows the willingness of Japanese architects to embrace drawings and models in equal parts, born in part from technology that allows them to exist equally on the page or on the screen. Likewise, Meystre's study looks at drawings, models, and sometimes photos and computer renderings -- all presented at some point in publications and/or exhibitions.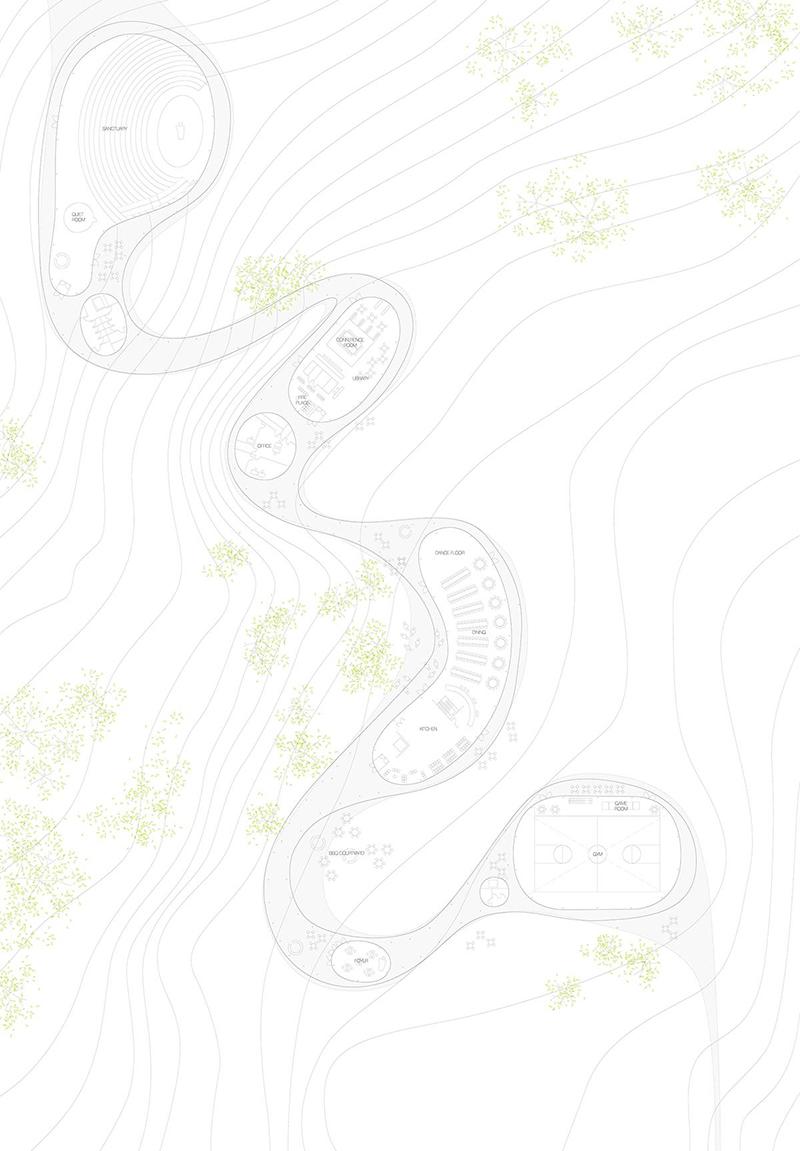 Given the time frame of Meystre's study and the type of images produced, the most influential architects on display are Kazuyo Sejima and Ryue Nishizawa of SANAA and, before them, Toyo Ito. These three architects are hardly alone in the six chapters of Pictures of the Floating Microcosm, but their influence is apparent not only in technique, but in the fact most younger architects worked at SANAA (Sejima worked for Ito) before starting their own offices. The graphic experimentation of these and other architects ended up producing some of the most consistent and distinctive architectural imagery in recent memory. Their output is well worth a study, and Meystre has done a great job in analyzing the images as means of architectural production, while also interviewing some of the most important voices to learn how work is actually carried out in their offices. Highly recommended for those interested in contemporary Japanese architecture and architectural delineation.