11 of the best free business card templates
Our pick of the best free business card templates around.
As a designer, one of the most important things to do is to get your business card just right. Even as the world becomes increasingly digital, these little slips of card have endured as a vital part of your self-promo efforts.
If you're just starting out in design, you might not know where to begin. So, we compiled this list of creative free business card templates to give you a little push in the right direction. We have more templates for designers, too – check out our round-ups of the best flyer templates and brochure templates. But here goes with the business card templates...
01. Creative and clean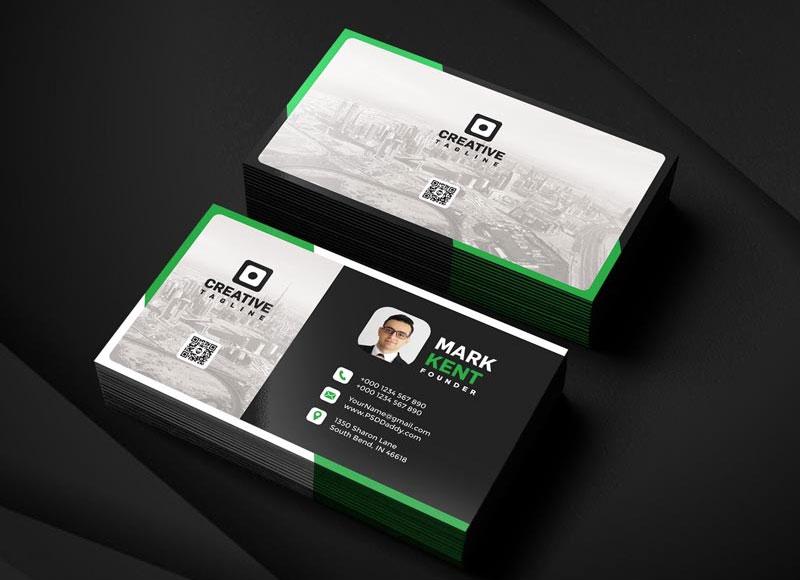 It's all right, you can just delete the QR code layer
Available from PSDDaddy, these creative business card designs feature a clean design with plenty of personalisation options, as well as four colour choices. There's even the option to add a QR code; remember them?
02. Business cards bundle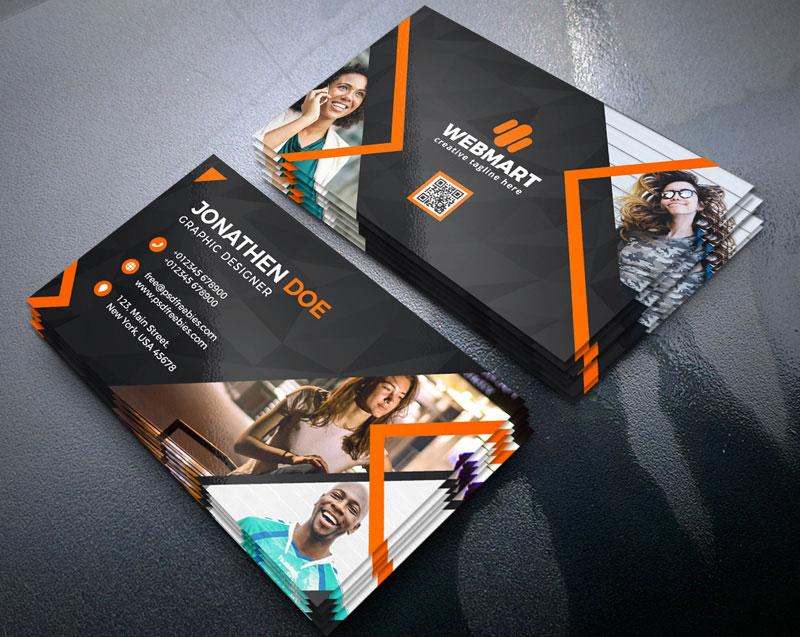 It's easy to add your own photography to these stylish cards
With six colour options to choose from, these 300 dpi print-ready CMYK PSD templates are perfect for everyone from graphic designers to larger agencies. The PSDs are well-organised with helpfully-named layers, making it easy to personalise the cards with your own text and photography.
03. Purple and blue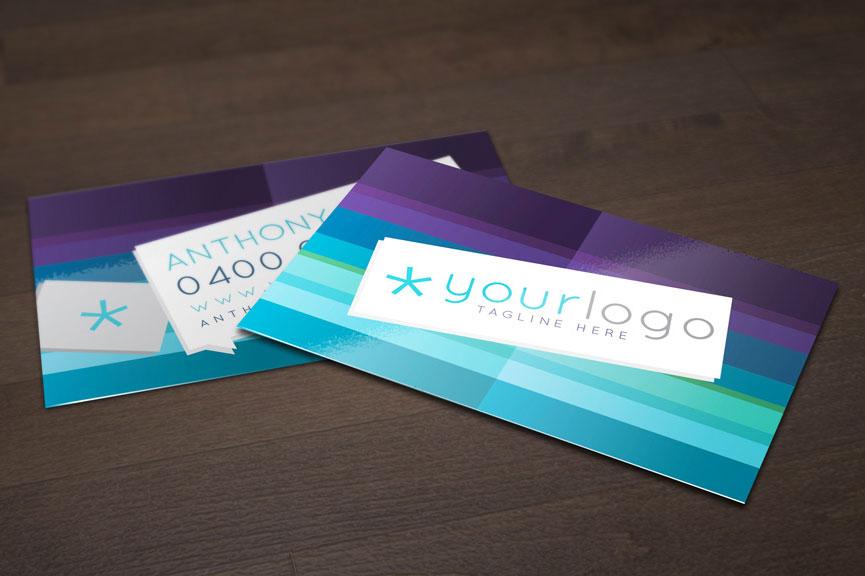 This serene-looking card is easily customised

This card's mix of purple and blue shades make for a cool combination, and if you really like the design then it's easy to take the vectors and use them for other elements such as letterheads.
04. Coloured pencils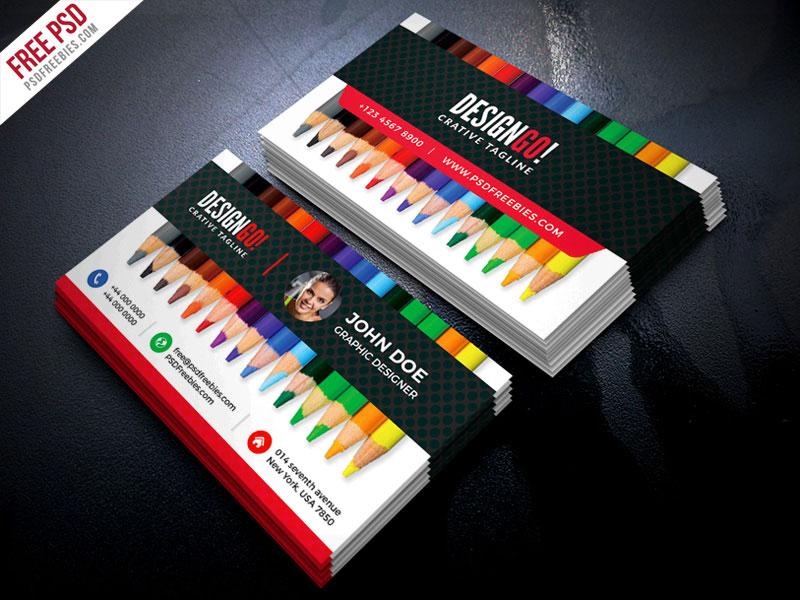 This card design is a great way for you to make your mark

This a fun and striking card is one of a large collection of free business card templates from PSBfreebies. The particular design will ensure anyone who receives it is unlikely to forget what your line of work is.
05. Bright and colourful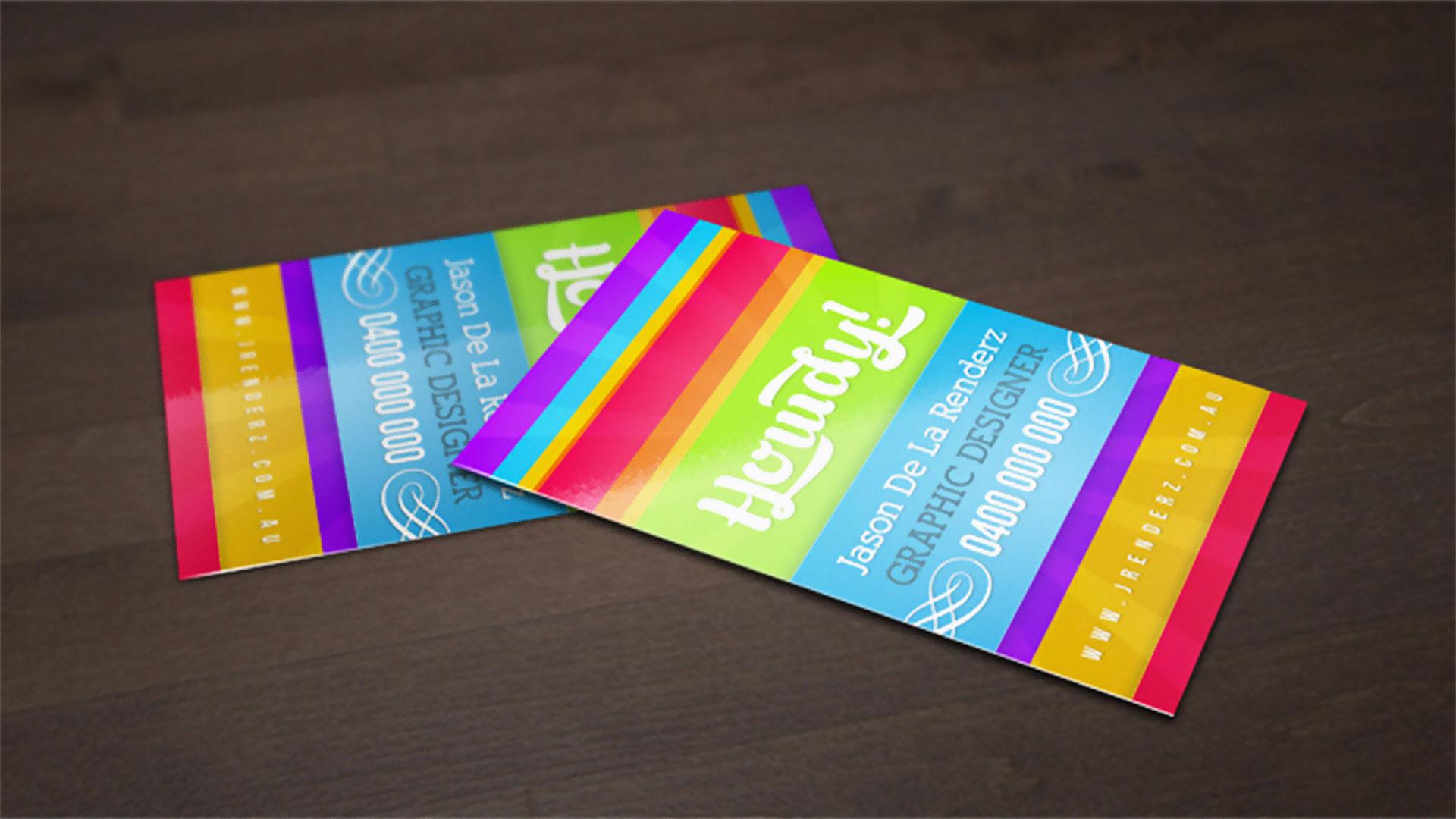 Make a big impression with these rainbow-hued beauties

Why have a boring and forgettable business card? Burn your name onto everyone's retinas with this wonderfully bright and colourful card design, supplied as a carefully layered PSD that's free both for personal and commercial use.
06. Creative black business card template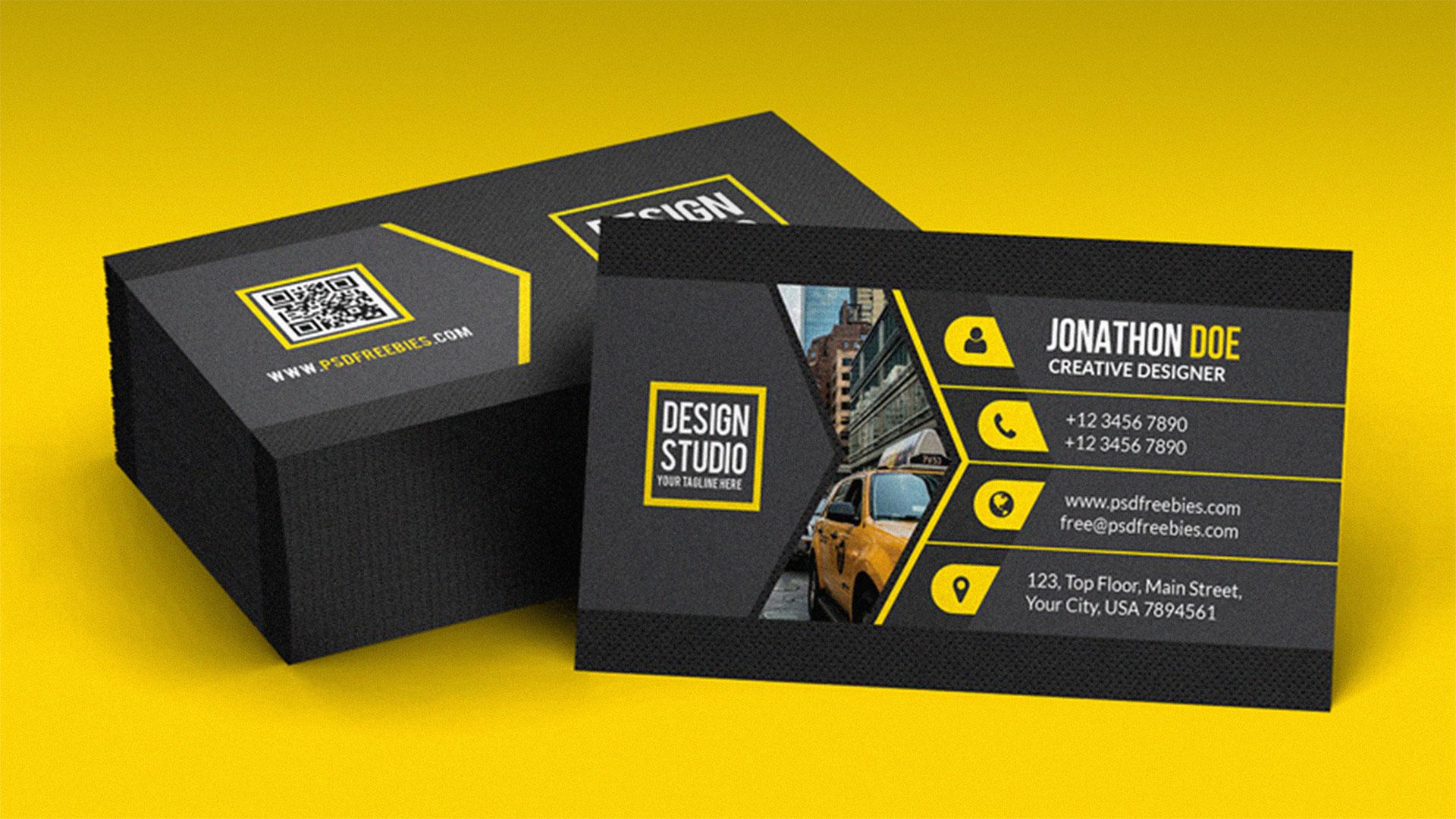 How much more black could they be? Quite a bit, to be honest

Let everyone know who you are and what you do with this modern and striking business card template aimed at creative professionals. It comes as a 300 DPI CMYK PSD, layered and fully editable and customisable so that you can add your own creative touches. Like a bee, the black and yellow colour scheme is sure to catch potential clients' eyes.
07. Grungy retro design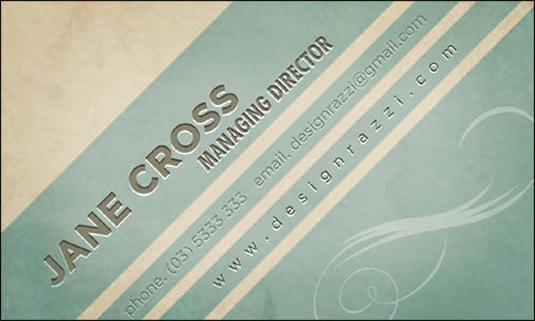 This free business card template is perfect for that vintage look

This grungy, letterpress-effect business card template is ideal for achieving a retro look. It comes as a PSD, ready to be customised, and is free for both personal and commercial use. Perfect for that vintage look!
08. Zigzag design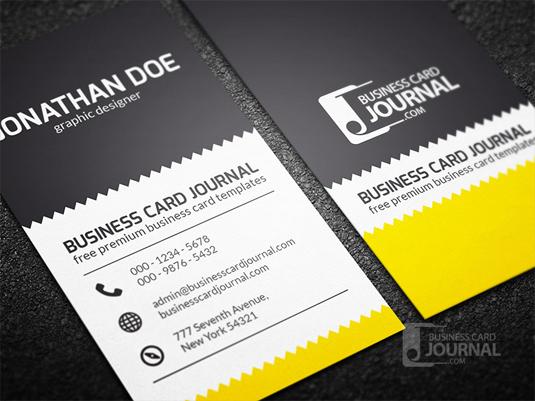 A funky zig zag design will certainly catch the eye of potential clients

An exquisite design, featuring zigzag pattern as the main focal point of this creative business card template. The combination of black, white and a touch of bright yellow truly brings out the best of this design.
09. Flat design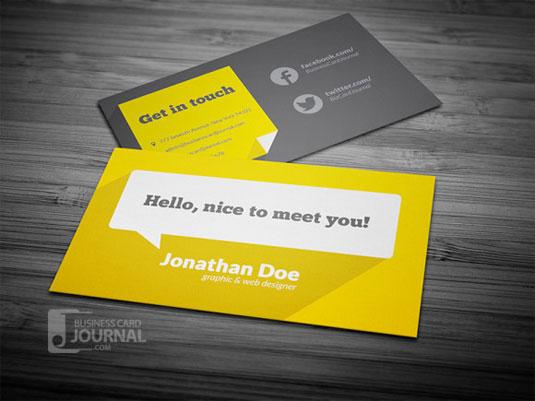 Another template to join the flat design trend

Like it or not, flat design is here to stay. Business Card Journal has up with what it calls a flat design business card template complete with fellow zeitgeist design, the long shadow. Although it looks like a personal card, it can be used for business of any industry as well.
10. Horster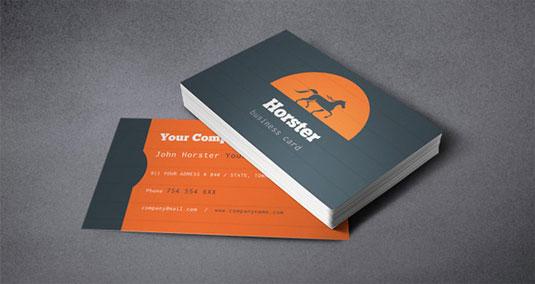 There's a wide range of business card templates on offer

American based designer Pixeden has created a wide range of free business card templates, and this Horster offering is just one of many brilliant executions. Here, you'll find print layout and templates for your graphic design work - print ready CMYK at 300dpi.
11. Retro template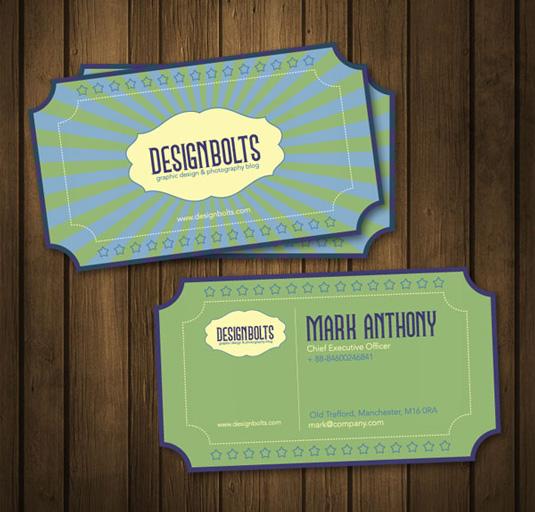 Stand out from the crowd with these free business card templates in a retro style

In vector (.ai and .eps) file format, this template is fully customisable, allowing you to change the colour, font and layout to suit your individual style. This old school design is definitely one of our favourite business card templates.

Related articles:

How to design a business card: 10 top tips10 business card fails50 inspiring examples of letterpress business cards