Coding for kids: 8 top toys
Exploring logic and STEM thinking, these toys are a great introduction to coding for kids.
Technology is a crucial part of our day-to-day lives. We already know that coding knowledge is going to become increasingly important over the coming years. But what's the best way to introduce coding for kids? How do we equip our children with the necessary skills to thrive in the web world?
The secret lies in engaging their creativity and imagination – which is exactly what these amazing toys and tools do. Read on for the best coding for kids tools on the market.
01. Botley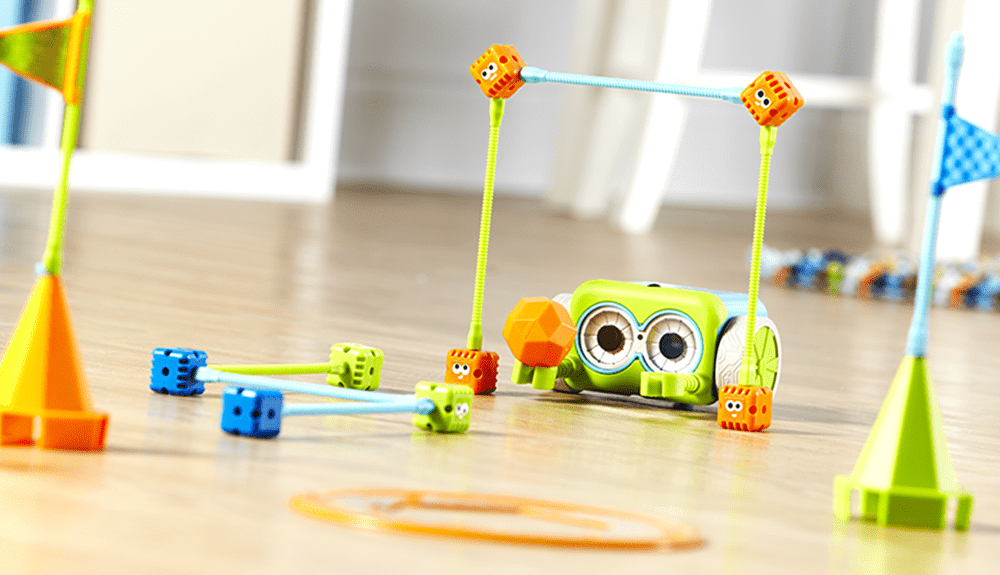 Botley can be programmed to move around and avoid objects
Aimed at children aged five to nine, Botley is a screen-free coding robot. Using logic and step coding, children can easily programme him to perform a range of basic movements, detect and avoid objects, and make sounds. Children can lay out the coding cards to plan and visualise Botley's path before coding his movements. He also comes with detachable robot arms he can use to move objects.
02. Coding Jam
Here's something a bit different: with Osmo's Coding Jam, kids use code to create their own unique musical jams. Each coding block is a programming command – kids can combine them in different patterns to create music. Sounds range from prehistoric cave beats, to interplanetary pings and science-lab techno grooves.
03. Cubetto
Friendly wooden robot Cubetto offers a screenless introduction to coding. Children arrange the tactile wooden blocks in different sequences on the control board to tell Cubetto where to go. Each colour or shape indicates a different action. The toy can be expanded using additional maps, challenges and storybooks.
04. Hello Ruby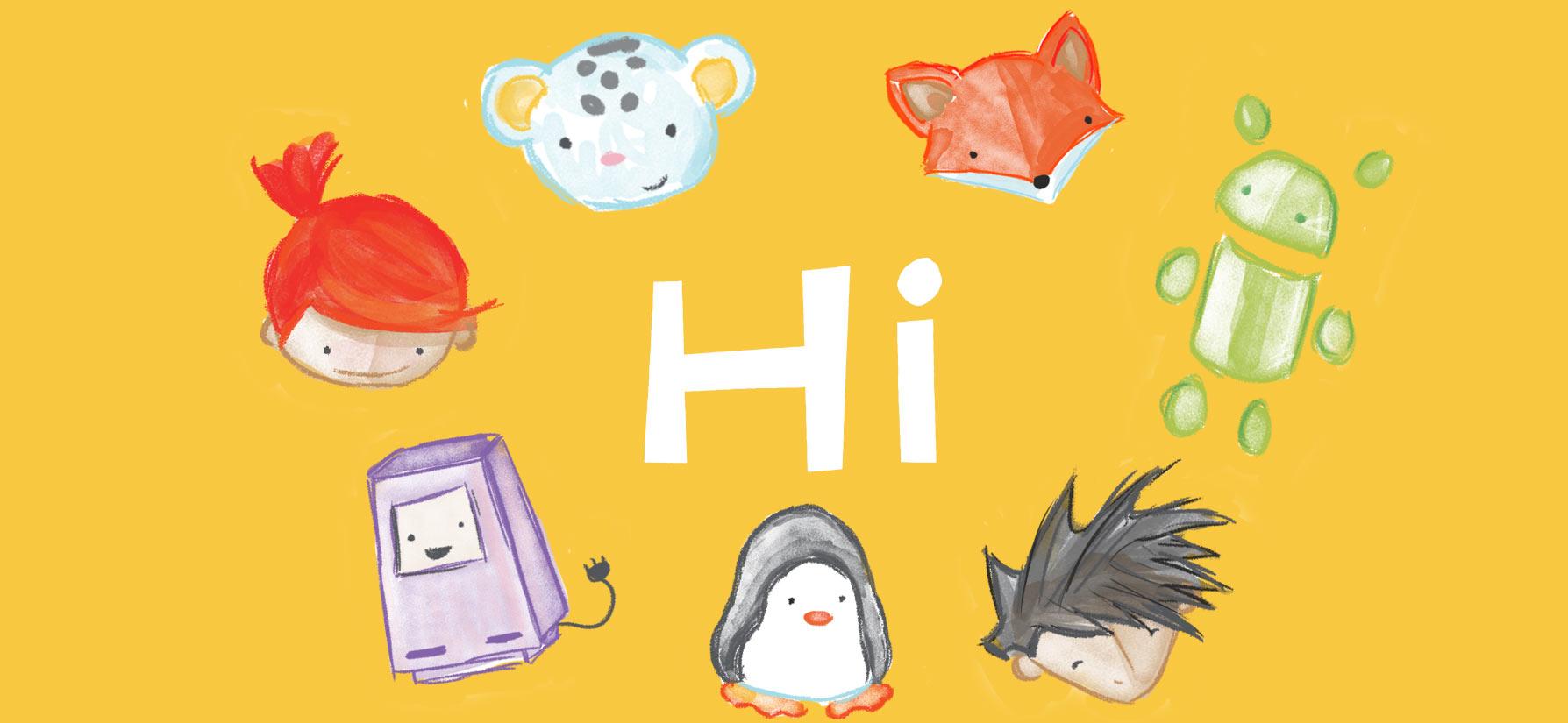 Ruby is a little girl who solves problems with with her friends

Aiming to turn technology and coding into a whimsical, playful experience, Hello Ruby is packed with amusing downloads to engage children's imaginations. The project started with a book (Adventures in Coding – now available in over 22 languages) funded by a hugely successful Kickstarter campaign.

Now, Hello Ruby offers a wide range of fun activities to get kids engaged with coding, such as building your own computer out of cardboard, or designing your own board game.

The aim of the project is to make STE(A)M education more approachable, colourful and diverse.

Get Hello Ruby: Adventures in Coding from Amazon: $9.60 / £10.95Get Hello Ruby: Journey Inside the Computer from Amazon: $10.98 / £11.98
05. Code-a-Pillar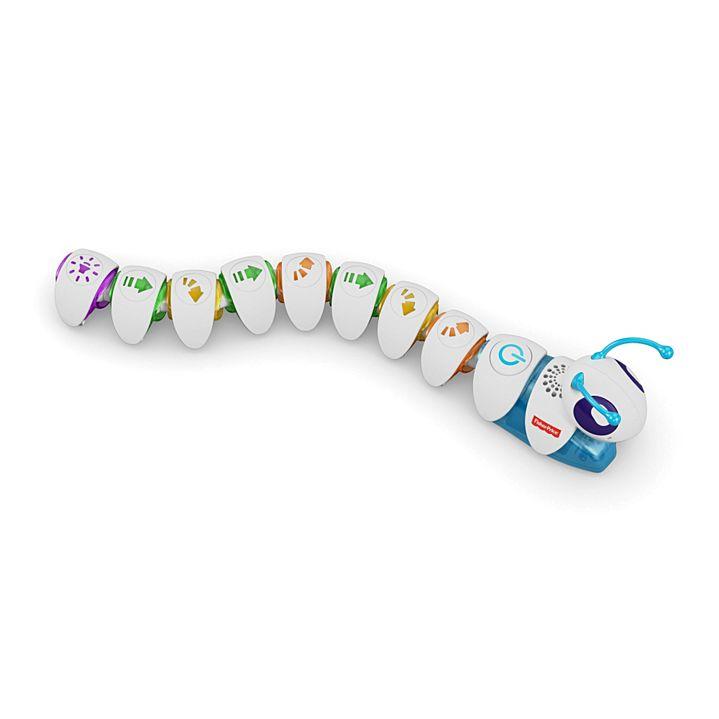 Rearrange the segments to control the Code-a-Pillar's movements
The cute Code-a-Pillar from Fisher Price can be programmed to turn, light up and make sounds. Preschoolers are encouraged to rearrange the colourful segments to change the Code-a-Pillar's path.
The set contains a motorised head and eight easy to connect segments, and there are expansion packs to encourage further exploration. As well as improving motor skills, this coding toy is designed to help develop children improve their understanding of sequencing, critical thinking, reasoning and problem solving.
06. Ozobot Evo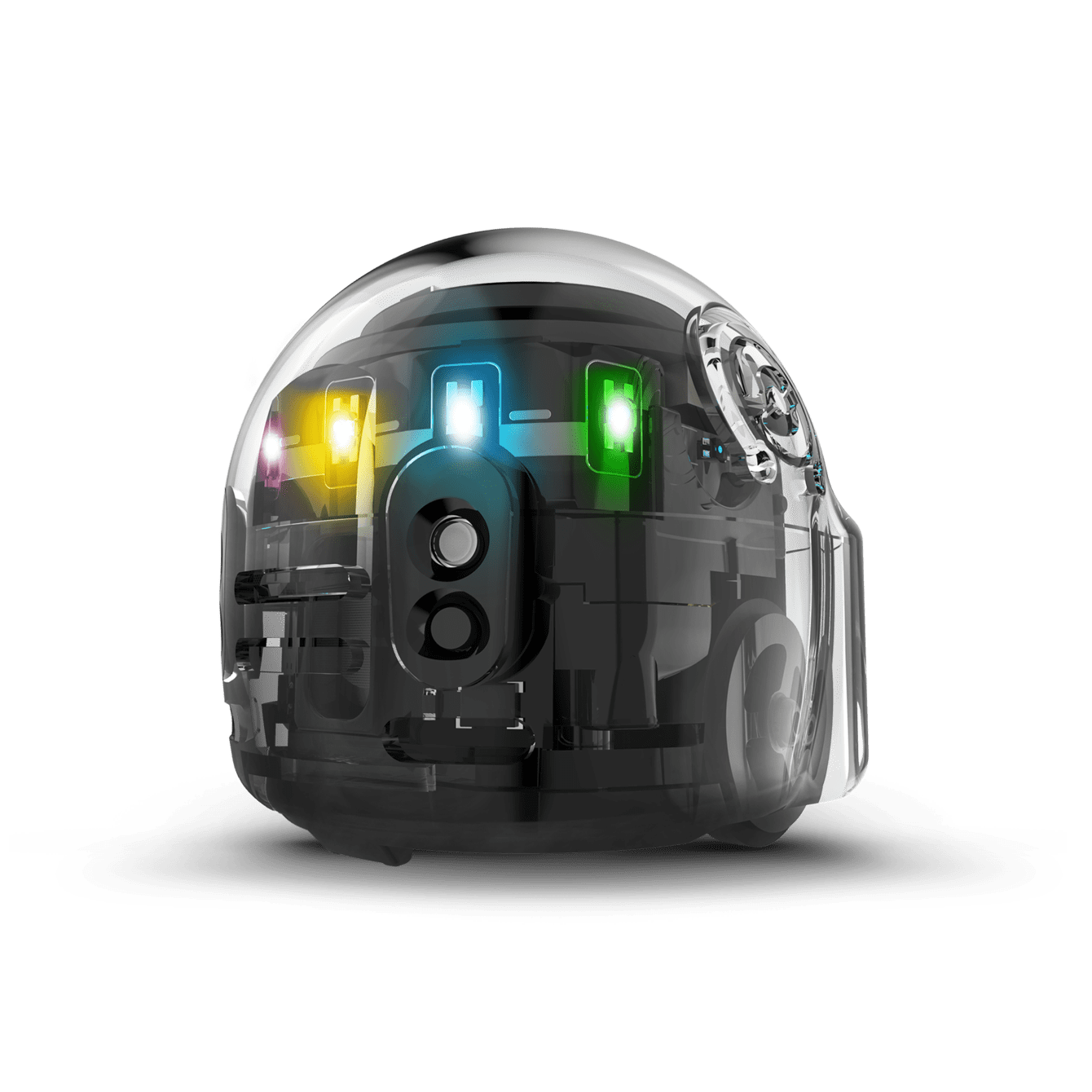 Young coders can teach Evo tricks
Evo is Ozobot's award-winning coding robot. Aspiring coders can interact with it, teach it tricks, or programme it to do new things – either on-screen, or screen-free using markers and stickers provided in the experience pack. There's also an accompanying iOS/Android app, where users can play, explore, and get creative ideas from the community. The Ozobot Evo is aimed at fledgling coders aged eight and over, and has some enthusiastic reviews.
07. Puzzlets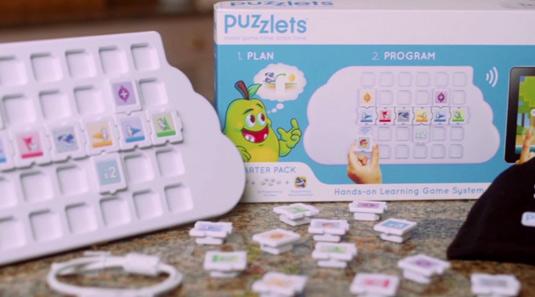 Help Rus and his friends save Pear Island in this coding game
Combining a physical Play Tray with tablet devices, Puzzlet lets children programme their way through an adventure game and develop their STEAM skills in the process. Children aged six and over can help Rus and his friends save Pear Island from the evil King Kaldera and his minions.
With millions of possible solutions, Puzzlets has been tested and approved by gamers as a way of getting young people to think like programmers. Not only that, it gets a thumbs up from teachers, and has snagged a couple of awards, too.
Buy Puzzlets Play Tray: $69.99
08. Hackaball
Hackaball takes ball games to a whole new level. This smart ball teaches the basics of coding in an active way. Children can programme it to light up, change colour and make noises, then have fun playing unique games. Originally funded via a Kickstarter campaign, the Hackaball has attracted a host of awards and positive reviews.

Buy Hackaball: $124.99/£89.99

Liked this? Read these:

Nintendo Labo makes coding child's play14 brilliantly creative gifts for kids8 brilliant portfolios from young designers