Adobe unveils new features in Character Animator CC

Adobe has announced the new features due in its Fall 2018 update to Character Animator CC, its software for generating real-time 2D puppet animation from reference video footage of a live actor.
The release will add an AI-driven system for generating a 2D character matching the art style of any source image, plus new options for replaying takes, parenting props, and generating squash-and-stretch animation.
Neither Adobe's blog post or demo videos give a version number for the release, but if the firm sticks to its most recent numbering convention, it will probably be Character Animator CC 2.0.
It was announced at IBC 2018, along with new versions of After Effects, Premiere Pro and Audition.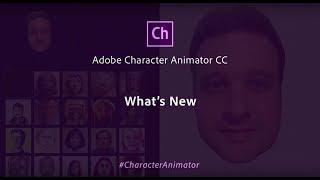 Characterize transfers the look of any source image to an animated 2D character
The biggest new feature in the update is Characterizer, an AI-driven system that enables users to create a 2D animated character matching the art style of any source image.
Formerly known as Project Puppetron, the system uses example-based synthesis to transfer the style of the source image – which can include sketches, paintings or photos of sculptures – to the character.
The look of the animation can then be further tuned with simple slider controls.
Unlike traditional Character Animator workflows, the form of character itself is also generated from the reference footage of the live actor, so you're limited to human facial proportions.
However, it looks an intuitive – and fun – way to generate stylised animation.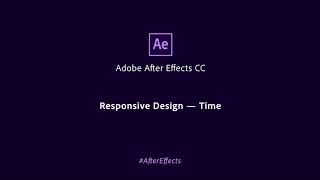 Other new features: Replays, Magnets, three-quarter walk cycles, and squash and stretch effects
Other new features include Replays, a new system for recording animation takes and reusing them in subsequent projects, including the option to trigger or hold them via the keyboard when performing live.
There is also a new Magnets system, which attracts or repels one scene object from another, making it possible – among other things – to parent a prop to a character's hand.
Walk behaviour has been extended, with the option to generate walk cycles in three-quarter view as well as side on, and new shoulder and hip sway tags.
There is also a new Squashiness parameter in the physics system, making it possible to generate effects similar to traditional squash-and-stretch animation automatically.
Workflow changes include Bookmarks, which make it possible to save a project in sequential or alternative states, and also function as an auto-save system.
Pricing and availability
Character Animator CC is available for Windows 7+ and Mac OS X 10.11+ on a rental-only basis via Adobe's All Apps subscriptions. Adobe hasn't announced a release date for the new update yet.
Since the previous update, the pricing of All Apps subscriptions have risen to $79.49/month, or $52.99/month for an annual plan paid monthly.
Read more about the upcoming features in Character Animator CC on Adobe's blog