The best graphics cards in 2018
Our guide to the best graphics cards for every use and all budgets.

Searching for the best graphics card? We can help. Whether you prefer the grunt power of Nvidia or the driver stability of AMD, in this list we've selected the very best graphics cards right now – for all budgets.

Right now, we think the NVIDIA GeForce GTX 1070 Ti is the best graphics card you can get, offering the best balance of power, cost and support for a wide variety of tasks. At a touch over £400, it still offers great all-round performance, and with 8GB ram, 2432 cores and running at 1607ghz, it's powerful enough for intensive tasks, including VR.

But it's worth pointing out that the RTX 2080 is on the way. And don't forget that the right graphics card for you depends on what you want to use it for.

Jump straight to: How to choose the best graphics card

In recent years, the search for increased computer power has moved away from the central processing unit (CPU) and towards the graphics processing unit (GPU), located on plug-in graphics cards.

Graphics cards were traditionally used for powering your display. And while that's still the case, now – even with multiple 4K monitors – GPUs can also be used to render realtime raytracing, run physics simulations, work with huge files in Photoshop CC or After Effects CC, and more. Capable of doing all the heavy lifting in record speed, a GPU is a vital asset to artists and designers.

Here are the 10 best graphics cards around right now...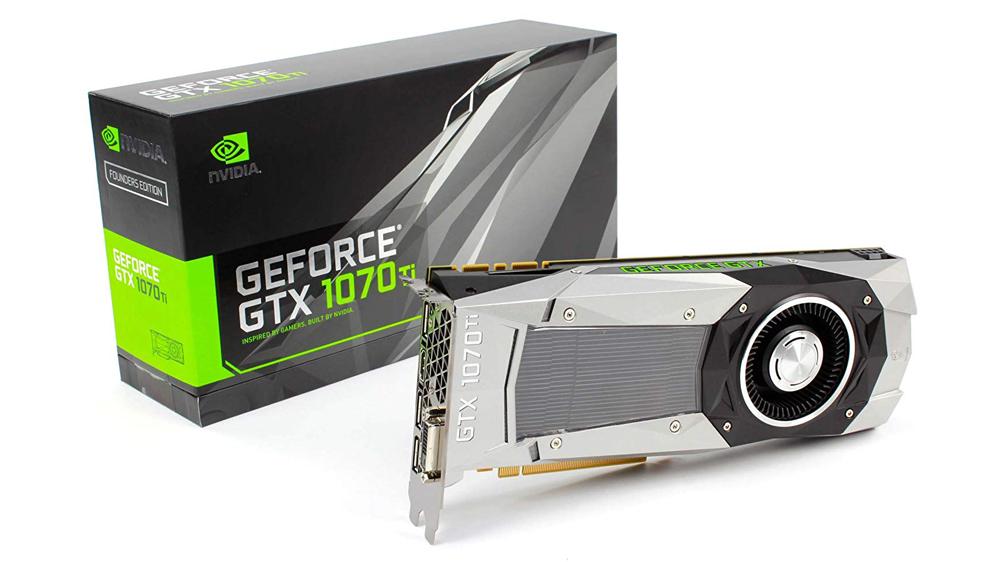 NVIDIA GeForce GTX 1070 Ti
Excellent performance, balanced with reasonable cost, this is the best graphics card overall

Cores: 2432 | RAM: 8GB ram | Clock speed: 1683MHz | Watts: 180

Powerful enough for VR Excellent for GPU rendering Not cheap Slim components needed to stack

The 1070 ti is not the newest card on this list but it still packs a punch, with 2432 cuda cores, 8GB on board ram and a base clock speed of 1607Mhz (some versions can be overclocked to 1683Mhz with additional cooling). This card is a favourite among digital artists who like to stack them for economical extra power, which works well for rendering super-fast with software like Octane. The 1070 ti is also a solid GPU for those users looking to get started with VR as it will work well with both the Oculus Rift and the HTC Vive.

This card is the best all-rounder, balancing cost with power and functionality, and is perfect for creatives using heavy duty software. Although mostly aimed at gamers, this card also has a large following among 3D designers and video enthusiasts.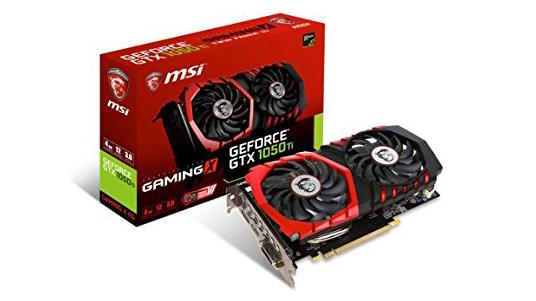 NVIDIA GeForce GTX 1050 Ti
Surprising amounts of ability from this budget graphics card make it a tempting option

Cores: 768 | RAM: 3GB ram | Clock speed: 1518MHz | Watts: 75

Inexpensive Good specifications Not enough power for VR

If your budget is limited, the best bet for you to get the most bang for your buck is the 1050 ti. The little sibling to our best overall still has a to to offer and will happily play full HD games with it's 3GB ram, 768 cores and clock speed of 1392Mhz. You won't be able to run a VR rig with this card, but you should get frame rates around 50-60fps, rivalling that found in the latest consoles.

This card is best for budget conscious artists and gamers who can sacrifice total power to make a saving. You may need to pull back on the highest games settings and real-time shaders in 3D work to get the best frame rates in software like Battlefront or Maya.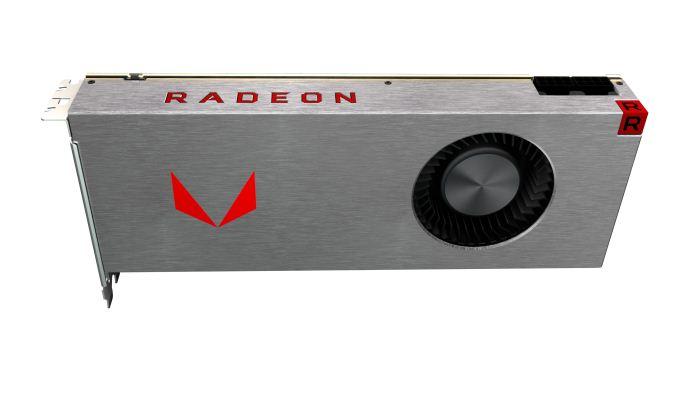 AMD Radeon Vega 64
The perfect graphics card if you have a bit more cash to spend

Cores: 4096 | RAM: 8GB ram | Clock speed: 1546MHz | Watts: 295

Lots of power on tap Multiple connections Higher power consumption Likely to be superseded soon

If money is no object and you want the best that's on offer, then look to AMD and its best performing GPU ever. The Vega 64 is a hugely capable GPU, with 8GB ram, 4096 cores and a speed of 1546. On paper this is pretty close to NVIDIA's 1080 Ti, but the AMD pips it to the post with excellent 4K gaming support, offering close to 60fps. It also has plenty of power for running multiple displays, even if they are ultra wide 21:9 monitors, with HDMI and three display ports.

While the 1080 might just edge past in some areas, or for some games, the Vega 64 offers superb results. The impending arrival of Nvidia's RTX 2080 might shake things up again but we can revisit this list when they are available. Whether you are playing the latest triple A-game, or crunching billions of polygons in Clarisse, you will find this card caters to all your creative needs.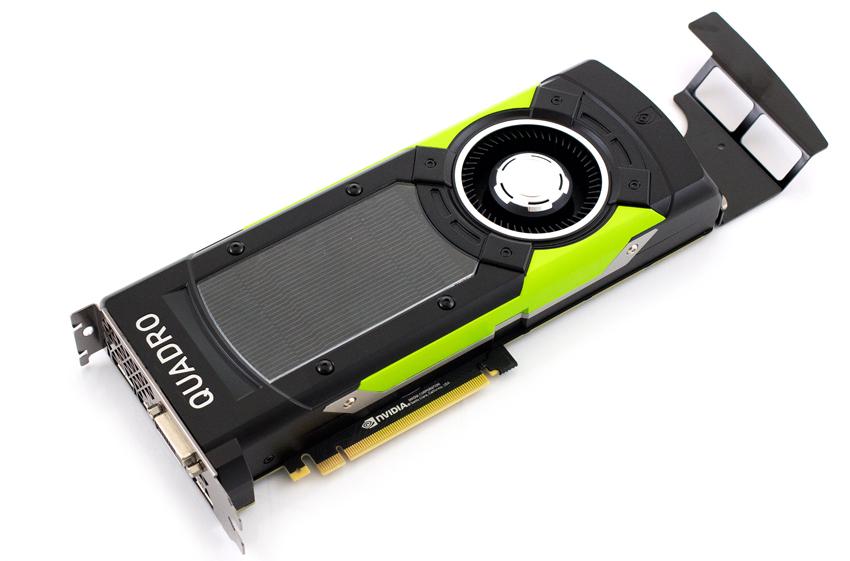 NVIDIA Quadro P6000
The king of the hill for high end graphics work, videographers and 3D artists

Cores: 3840 | RAM: 24GB ram | Clock speed: 1645MHz | Watts: 250

Immensely powerful Lots of RAM Very expensive PSU and case requirements

The Quadro line has long been at the top of the pile for high-end workstations and the P6000 is the best of the bunch (at least until the RTX version comes out in late 2018). With a huge 24GB of super-fast RAM on board and a total of 3840 cores, this 384-bit GPU is fit to take on any digital content creation task you might throw at it, from photorealistic retraced rendering to 4k video editing. There's also a DVI and four display ports, so you can power multiple 4k monitors and your VR rig all at once.

You will need to spend a small fortune to get hold of this graphics card, but considering the power on offer and the market it's aimed at the price seems justified. This card offers blisteringly fast performance for creative content creators.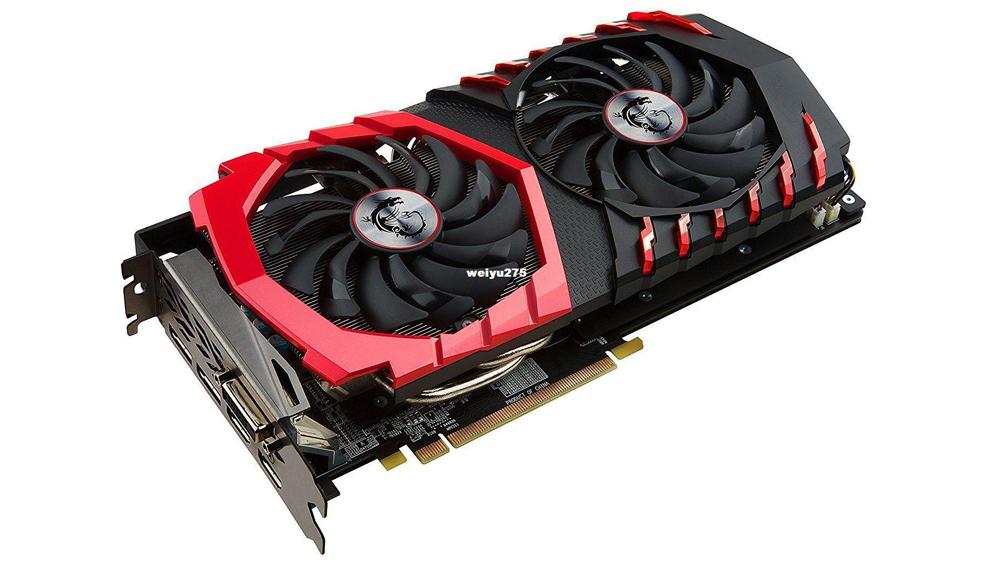 AMD Radeon RX580
Power and price on-point, this is best graphics card for gaming around

Cores: 2304 | RAM: 8GB ram | Clock speed: 1257MHz

Lots of RAM Good price Might struggle with 4K gaming

If you are looking for a graphics card specifically for gaming, then a good bet comes in the form of the 8GB AMD RX580. At just under £300, this graphics card offers better than average performance, courtesy of the 2304 cores and clock speed of 1257. You will also get frame rates of 50+ even in 1440p mode. The DVI, HDMI and driven by 6.2 TFLOPS of power make for a versatile card that could suit many gaming rigs.
How to choose the best graphics card
When hunting for your next graphics card, start by thinking about its purpose. For example, if you're a graphic designer wanting to boost the performance of Photoshop, you're going to have very different GPU requirements to a hardcore gamer wanting to work with extremely high-resolution or multiple displays.
Key things to consider when you're choosing a graphics cards include:
- Cores: the higher the number of cores, typically the faster performance overall. For intensive graphics tasks, 1500 cores and above will stand you in good stead.
- Monitor and motherboard compatibility: Since graphics cards attach directly to a monitor, it's important to know that not all monitors and video cards have matching ports. You also need to check that the motherboard in your PC supports the graphics card you've chosen before parting with your hard-earned cash.
- Power supply: make sure that your power supply has the correct wattage to support your chosen graphics card.
- RAM: While more RAM is better, don't necessarily let this affect your decision on graphic card choice as having more RAM than the software can use does not yield much (if any) performance advantages.
- Clock (or memory) speed: The speed of the graphics card's RAM is typically reported in MHz, the number indicating how fast the card can access the data that is stored on the RAM. So the quicker the data can be accessed, the less time you have to wait. In short, the faster the clock (or memory) speed the better. One thing to note is that you'll often see two speeds quoted, so check to see if your choice can be boosted or over clocked, which can give you a little extra performance.