The best laptops for graphic design in 2018
Kit yourself out with one of these top laptops for graphic designers.

If you want to buy the best laptop for graphic design, we can help. We've cherry-picked the top models right now, at a range of different price points, to help you find the right option for you. (Prefer desktop? Take a look at our pick of the best computers for graphic design.)

Right now, we think the best laptop for graphic design is the new MacBook Pro (2018) – if you need sheer power, this pro notebook takes the crown. But those specs don't come cheap, which is why we've put it at number two. For us, the top spot is still occupied by the stunning Microsoft Surface Book 2, which aside from being an excellent laptop, also doubles up as a ridiculously good tablet, and there are some good deals around on the lower specced versions.

So how do you pick the best laptop for your graphic design work? Clearly budget dictates what you can afford, which is why we have the best options for all budgets here. But there are a few other things to consider too.

One is power versus portability: you need something that's thin and light enough to throw in your backpack, but also powerful enough to run your suite of creative tools.

Get Adobe Creative Cloud now

You also need to decide whether macOS or Windows is right for you. The former used to be the staple of creative professionals, but it really doesn't matter what platform you use these days.

Whatever your preferences, each of the machines here will give you all the power and performance you need to hit the ground running with your latest, greatest project. Read on for our pick of the best laptops for graphic design.

Image 1 of 5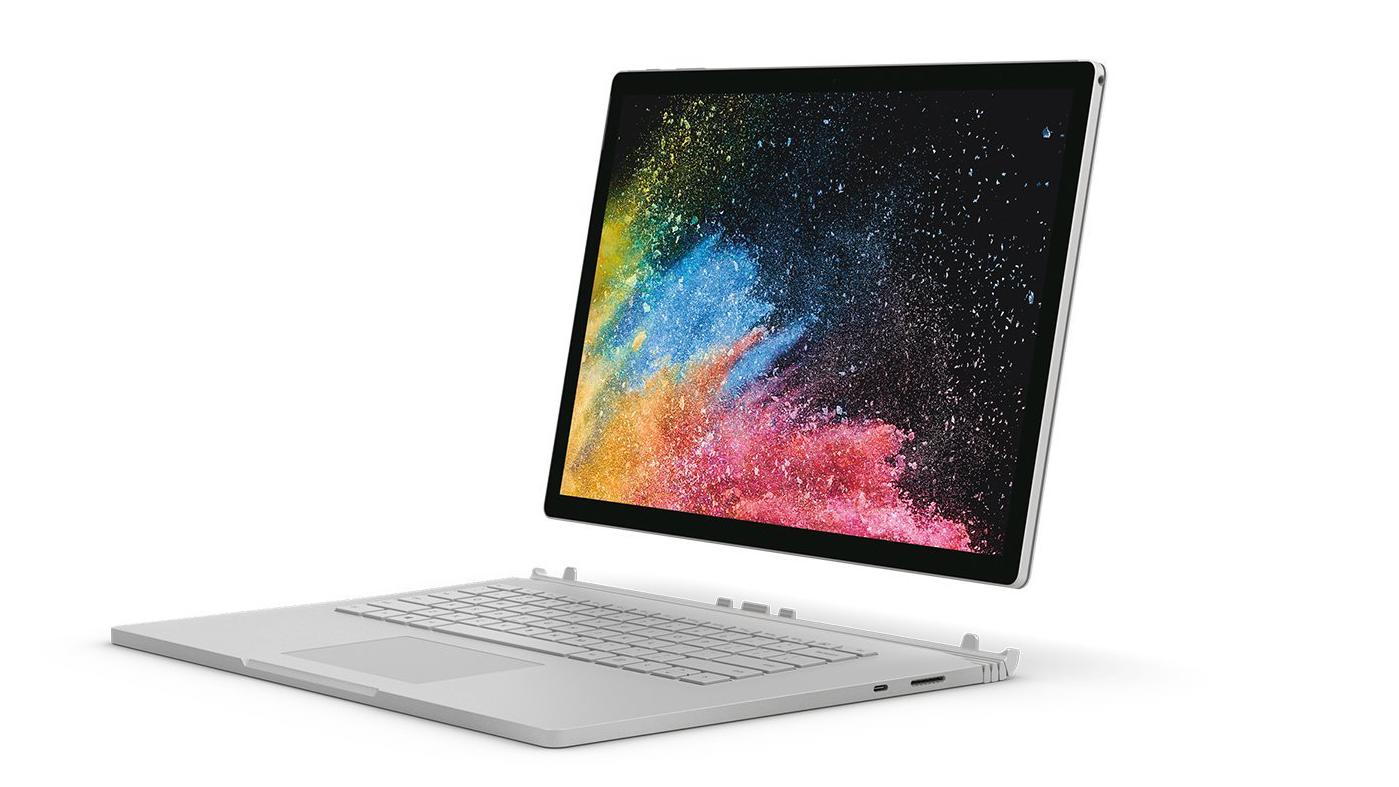 Image 2 of 5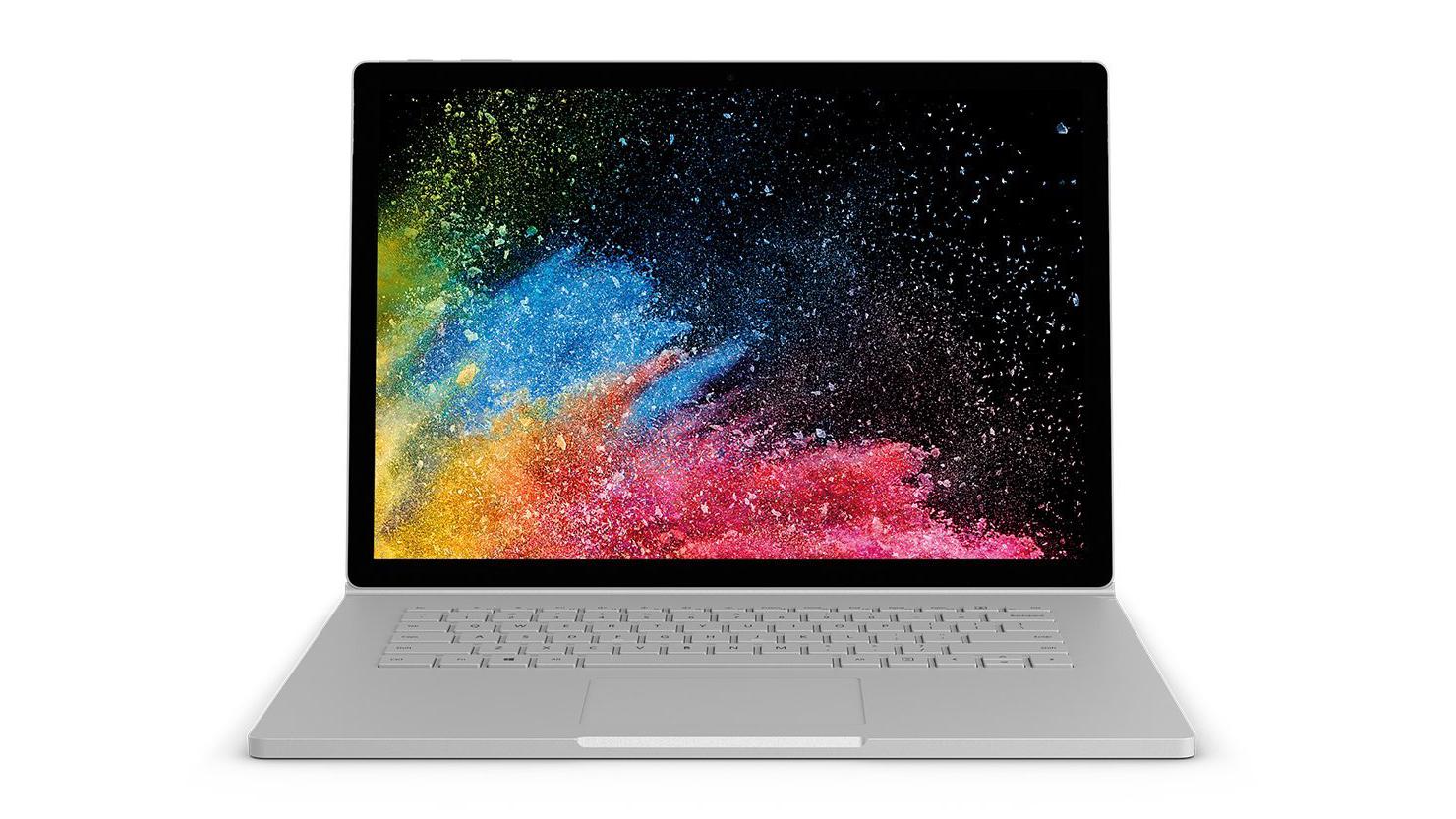 Image 3 of 5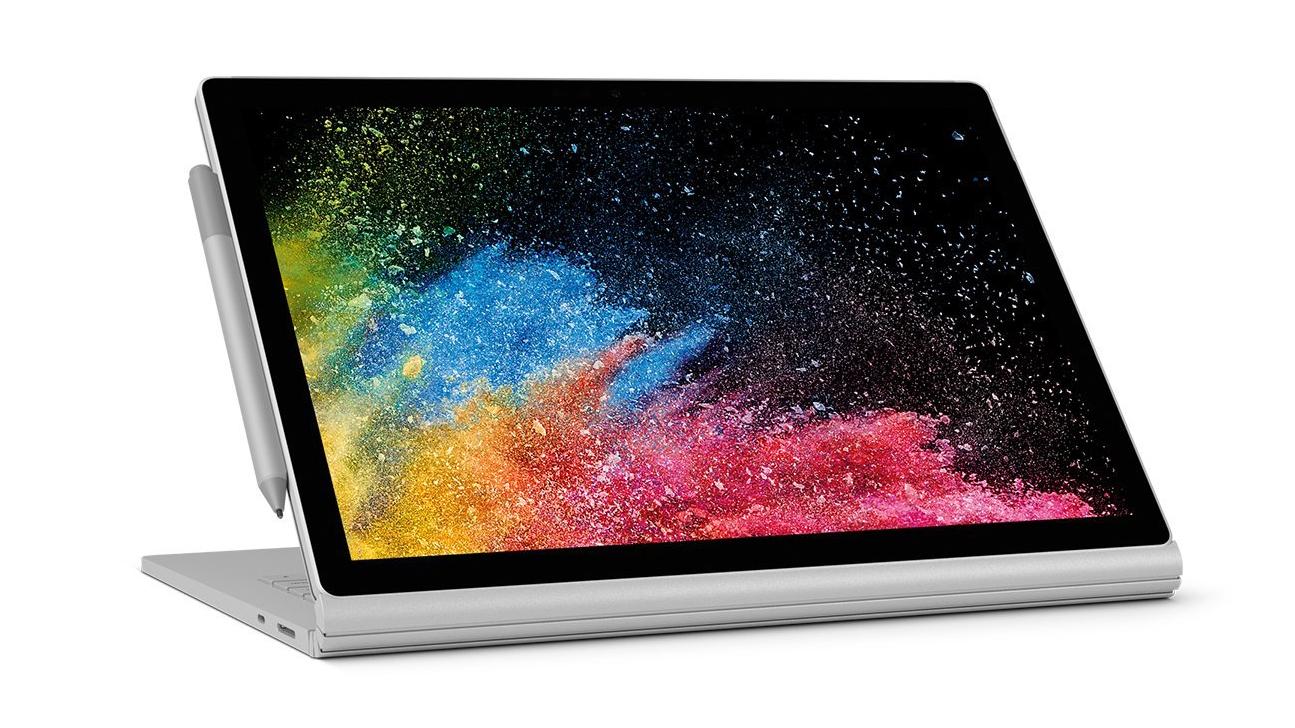 Image 4 of 5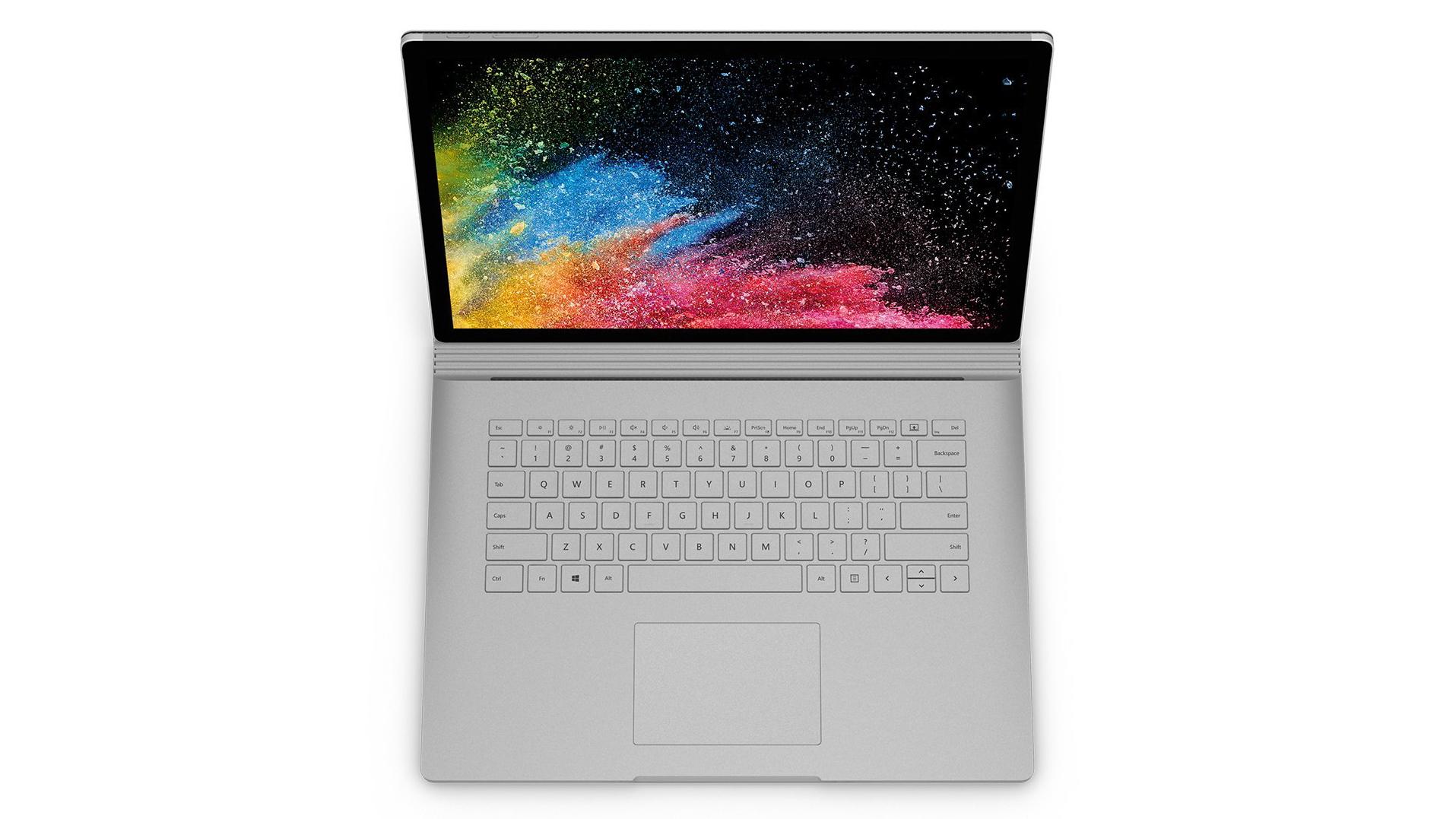 Image 5 of 5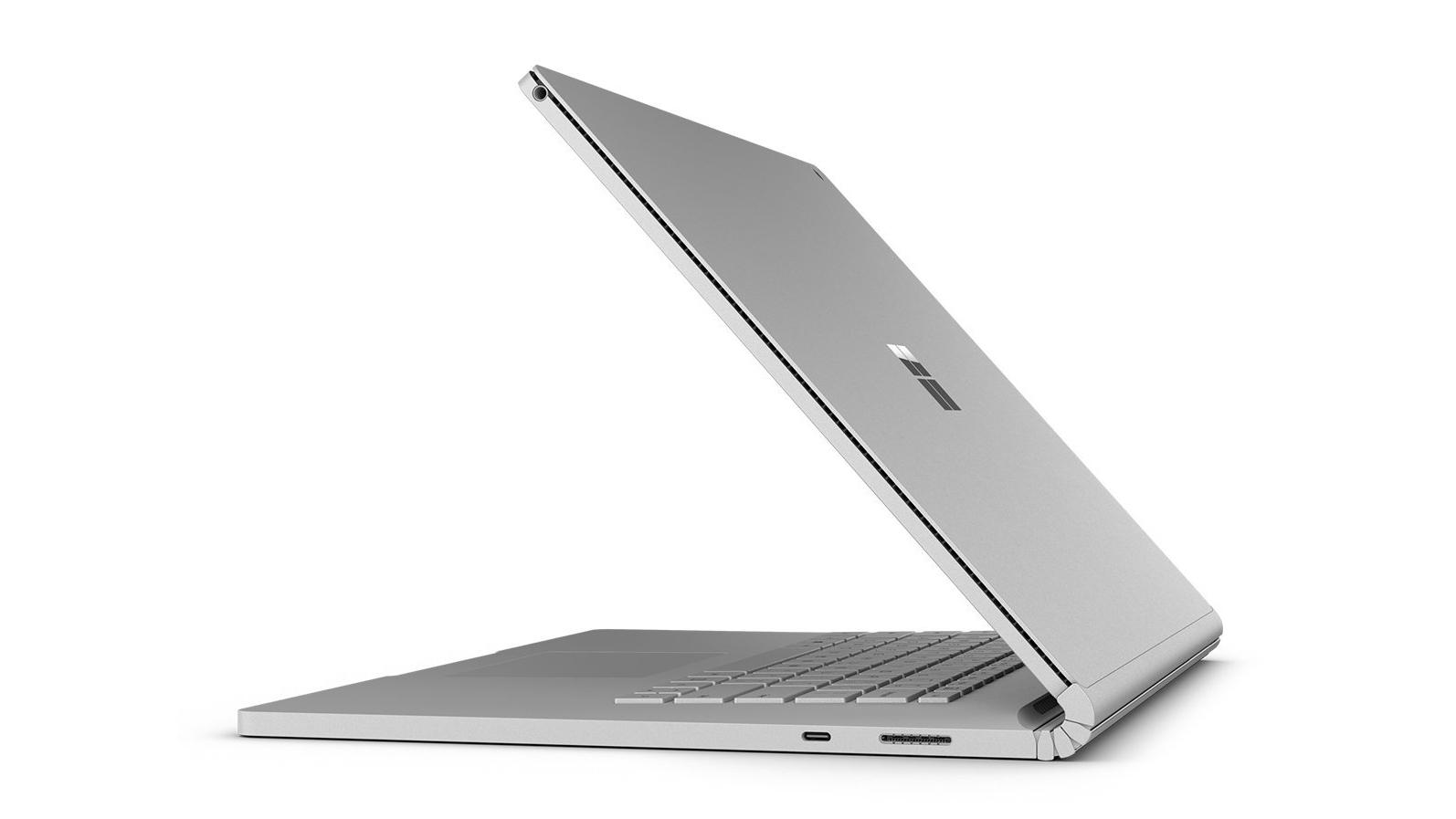 01. Microsoft Surface Book 2
The Surface Book is the ultimate laptop for graphic design

CPU: Intel Core i7 | Graphics: Intel UHD Graphics 620 – NVIDIA GeForce GTX 1060 | RAM: 16GB | Screen: 15-inch PixelSense (3240x2160) | Storage: 256GB – 1TB SSD

Doubles as a tablet Amazing colour-accurate screen Expensive Surface Pen not included

Microsoft's Surface Book 2 is an incredible 2-in-1 laptop – even in its lowest spec option. If you're a designer who draws as well, this is the best laptop for graphic design you can get. It's fast and immensely powerful, thanks to Intel's quad-core Coffee Lake Core i7-8650 processor and 16GB of RAM. And it boasts an impressive battery life, plus a stunning, crisp display with superb colour accuracy. It's also incredibly versatile: use it as a graphics, video or photo-editing workstation; on the go; or as a sketch book. Just detach the screen and use it as a tablet with the Surface Pen (which doesn't come included, our one gripe) or buy the innovative Surface Dial ($50/£60) and have an intuitive way of controlling your creative tools. Even better, flip the screen around, reattach it and you can use it to draw at a more natural angle.

The Surface Book 2 is the ultimate digital sketchbook – but it comes at a price, particularly if you want a top-specced model. If you can cope with less screen real estate, the 13-inch Surface Book 2 is significantly cheaper, with a similar core specification and only slightly less impressive overall performance. For cheaper again, Microsoft's original 13-inch Surface Book remains a ridiculously accomplished laptop, with a smaller price tag. But if you've got the cash, the Surface Book 2 is an utterly fantastic laptop for graphic designers.

Also read: Microsoft Surface Book 2 review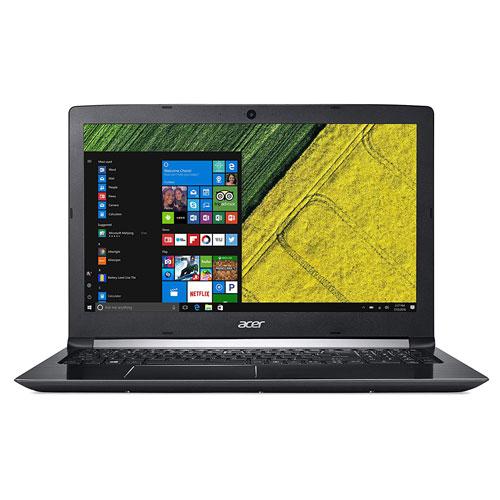 Best cheaper graphic design laptop: Acer Aspire 5
$619 / £599.99
If you're on a sub $1,000/$1,000 budget, we recommend the Acer Aspire 5 – a smart and competent mid-range machine that ticks all the right boxes. It's equipped with an Intel Core i5 processor, 8GB RAM and NVIDIA GeForce MX150, and comes complete with a 15.6-inch full HD widescreen LED-backlit display.

Image 1 of 3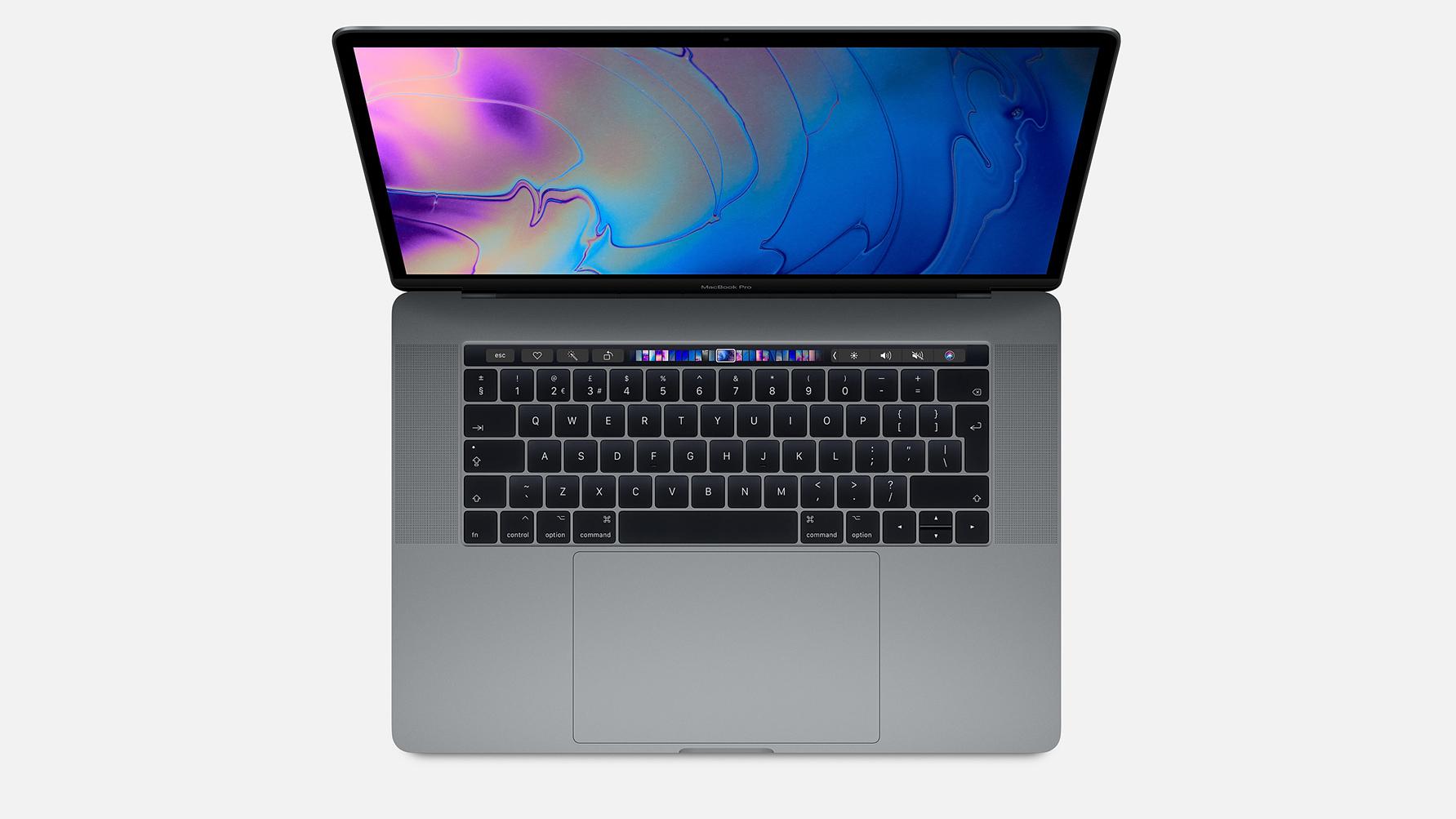 Image 2 of 3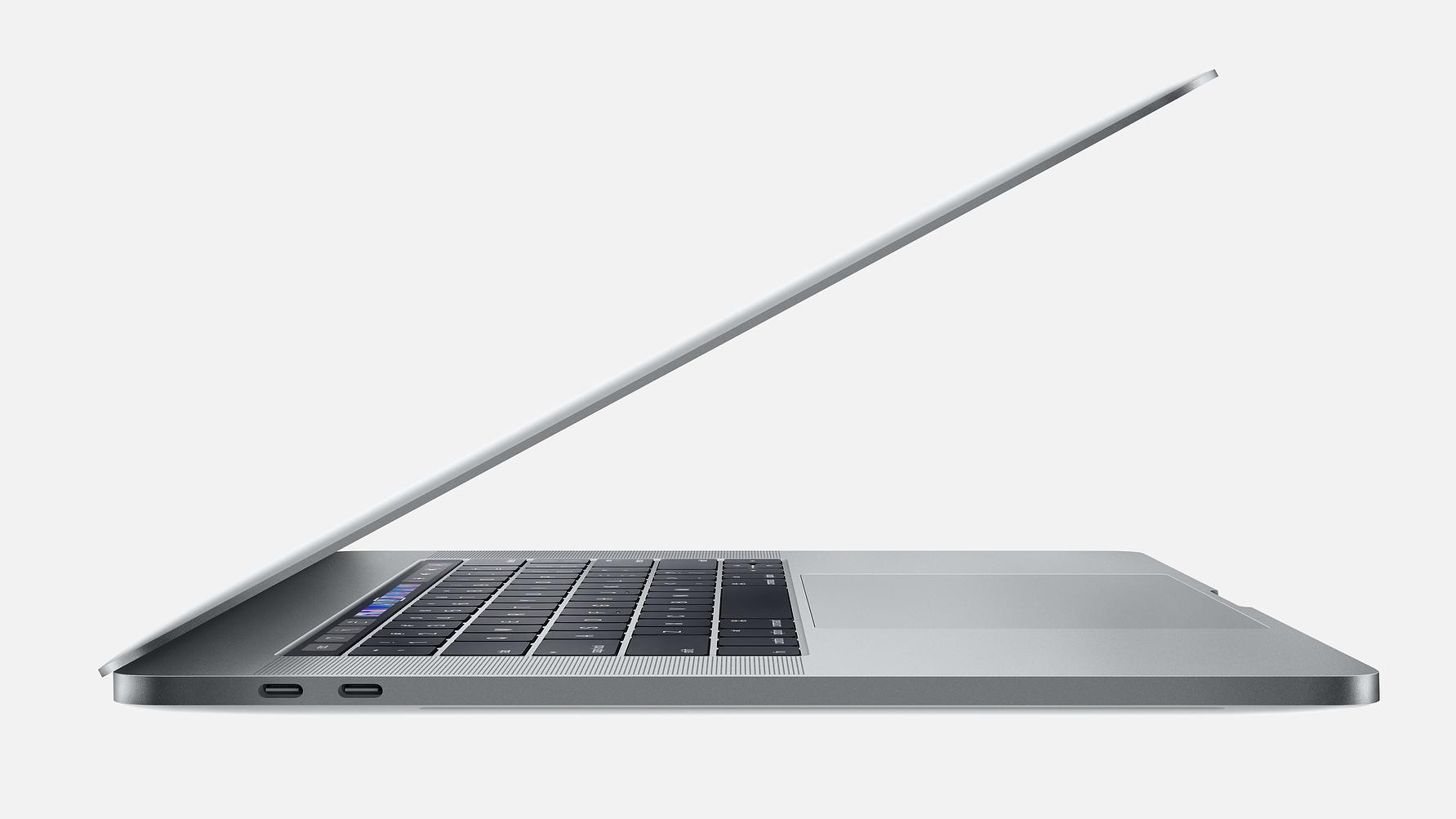 Image 3 of 3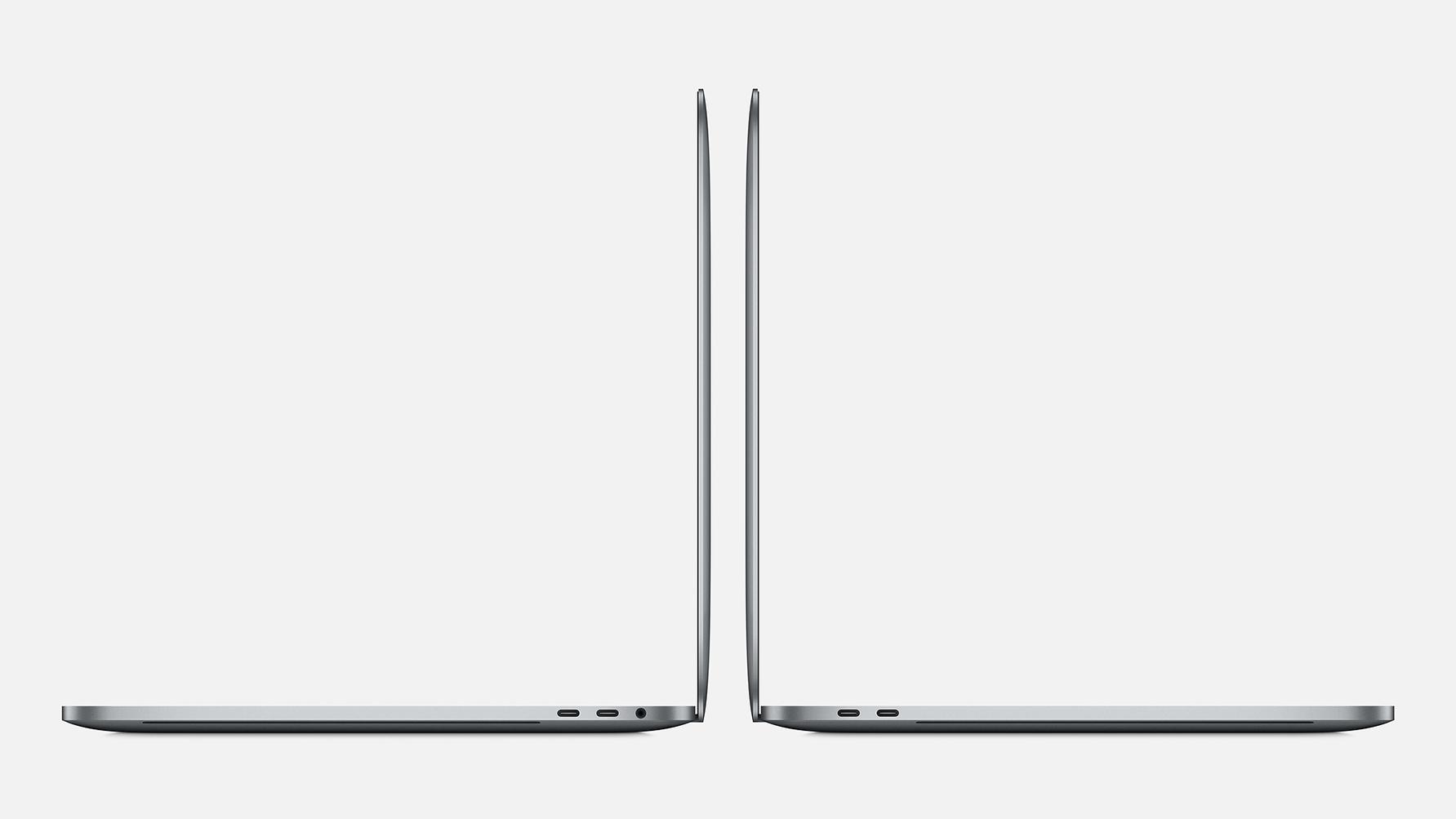 02. MacBook Pro with Touch Bar (2018)
The latest MacBook Pro doesn't disappoint

Processor: Intel Core i7-i9 | Graphics: Radeon Pro 555X-Radeon Pro 560 with 4GB of GDDR5 memory | Screen: 15-inch 1920x1200 IPS display | Storage: 256-4TB SSD | Memory: 16-32GB RAM | Ports: 4 x Thunderbolt 3, 1 x headphone jack | Dimensions: Starting at 349(w) x 240(d) x 15.5(h)mm | Weight: 1.83kg

Very powerful Touch Bar works with Photoshop Expensive Lack of ports

The MacBook Pro might have dipped in favour with recent versions, but we're happy to report that (after an initial blip) Apple is back on form with the new 15-inch MacBook Pro 2018 with Touch Bar. If you need sheer power – and have the cash – this is the best graphic design laptop you can get: the new Macbook Pro offers a substantial upgrade over previous versions, and now beats the Surface Book 2 on specs. Aimed at creative professionals, this is the most powerful MacBook device ever created, with more RAM, a choice of 8th-generation Intel Core processors (that Apple claims make it up to 70 per cent faster than the MacBook Pro 2017) and better discrete graphics cards. It also comes with blisteringly fast SSDs, a quieter keyboard, and it's both thinner than the Dell XPS 15 (number three on this list) and lighter than the Surface Book 2. On the downside, there are just four USB-C ports and one headphone jack port, so you'll need an adapter if you want to plug in an Ethernet cable or legacy hardware. And while the screen is absolutely gorgeous, 4K would have been nice. Nevertheless, the Apple MacBook (2018) gives you the CPU and memory horsepower to make mincemeat of large files and complex tasks – and it absolutely looks the part too.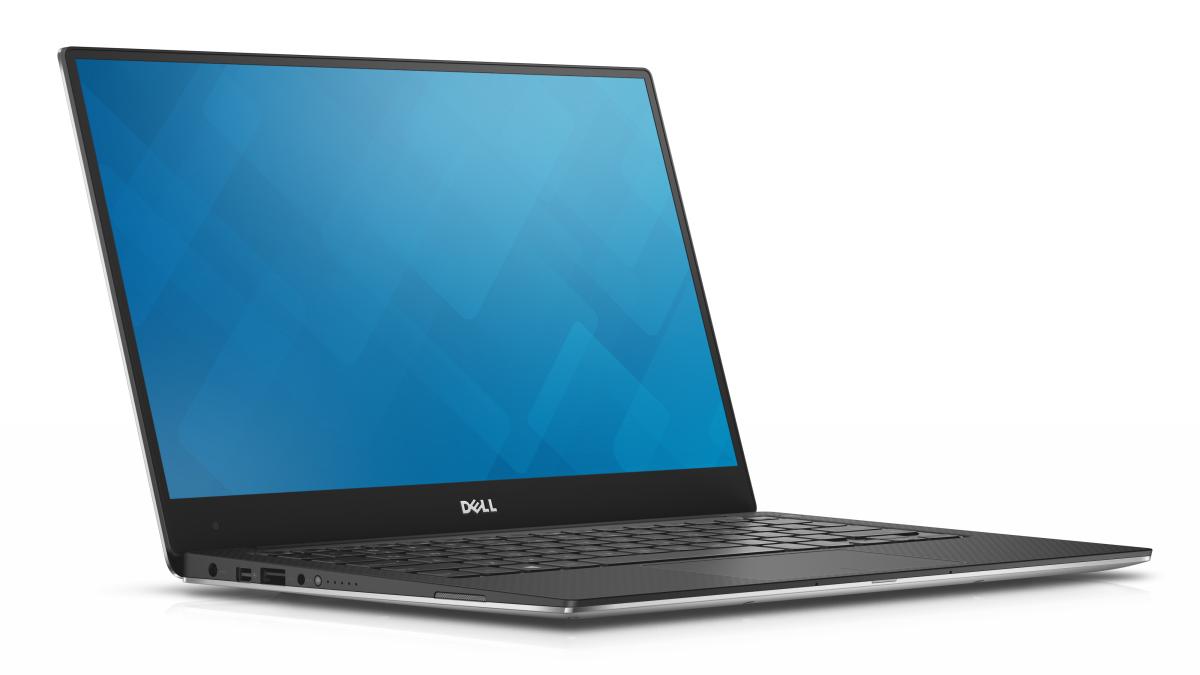 03. Dell XPS 15
A stunning laptop with a top-notch display

Processor: Intel Core i5 | Memory: 8GB RAM | Storage: 1TB HD/32GB SSD | Graphics: GeForce graphics | Ports: 1 x HDMI, 2 x USB 3.0, 1 x Thunderbolt 3 | Dimensions: 357(w) x 235(d) x 11(h)mm | Weight: 1.8kg

Amazing screen Good battery life Slim and light Need to spend more for top spec

The Dell XPS 15 is a truly stunning laptop – and now that the 2017 version has been replaced by the Dell XPS 15 (2018), you can grab it for less than the other laptops above, making it reasonably affordable, too. For less than $1,000/£1,000 you get the virtually borderless 'InfinityEdge' display at Full HD resolution, a Core i5 CPU, 8GB RAM and a 1TB HD and 32GB SSD. It's genuinely excellent value for money. Spec it up a little (or a lot, actually) and you can get a 4K display with multi-touch, turning it – with the help of the Dell stylus – into a portable sketchbook. 15.6-inches of UHD definition (3,840 x 2,160) equals a lot of pixels, making for some incredibly sharp images. Depending on the complexity of the projects you'll be working on, you can pump the Intel HD Graphics 630 GPU up to an impressive Nvidia GeForce GTX 1050. We can't imagine what you could possibly be designing that the latter wouldn't be able to handle. If you don't need a 15-incher, look to the XPS 13, which is perhaps the perfect blend of power and portability.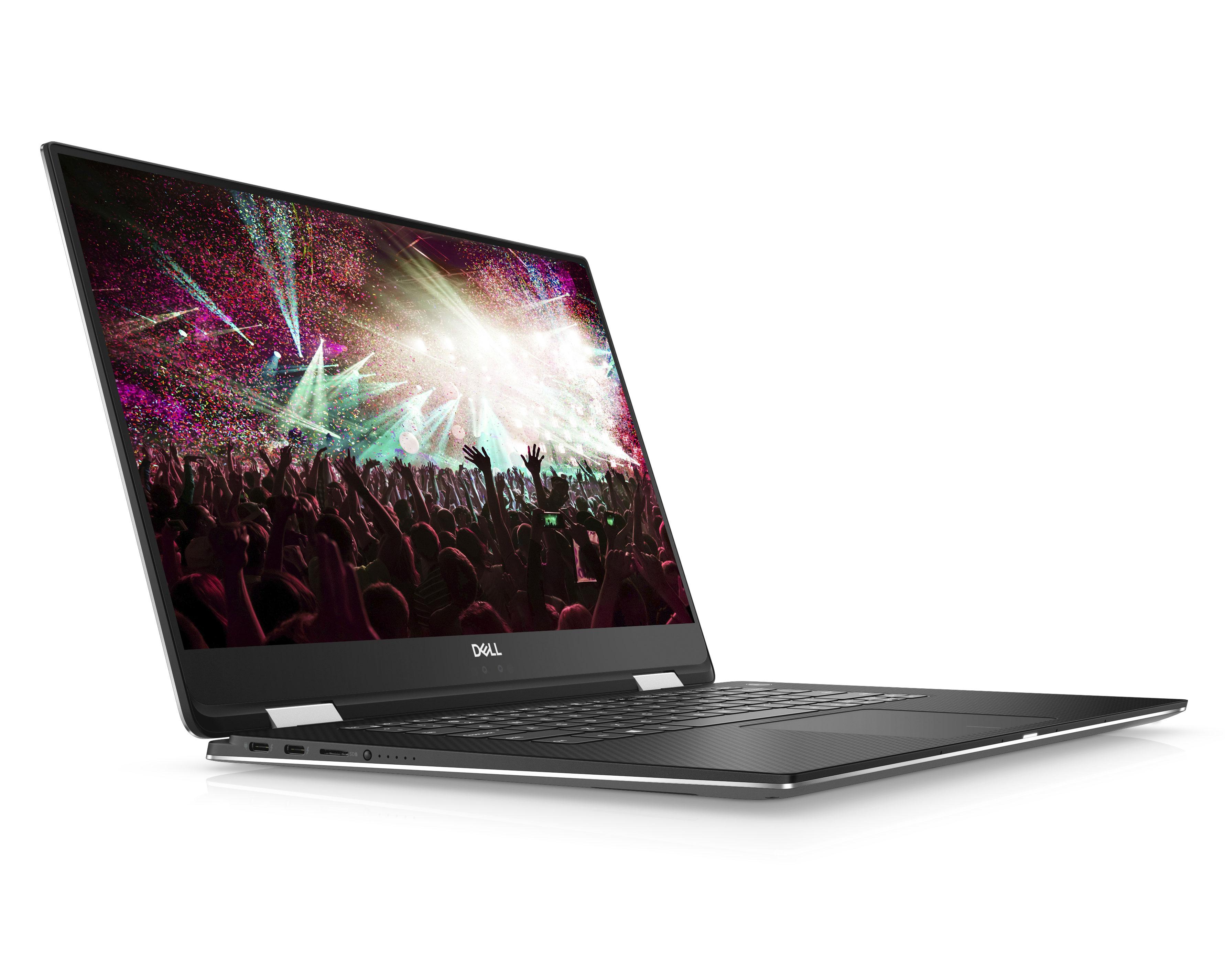 Bigger budget option: Dell XPS 15 2-in-1 (2018)
$1,099 / £1,699
Dell's new reversible variant of the XPS 15 is a powerhouse 2-in-1 hybrid, housed in an ultra-thin shell. AMD's Radeon RX Vega M graphics have given Intel's quad-core 8th generation i7 processors a real shot in the arm here, and combined with the 4K touchscreen Infinity display, the XPS 15 2-in-1 delivers at a high level on both the productivity and creative fronts. It takes on the Surface Book 2 and MacBook Pro, and while the Surface Book 2 is a better hybrid, this is cheaper – and a cracking machine.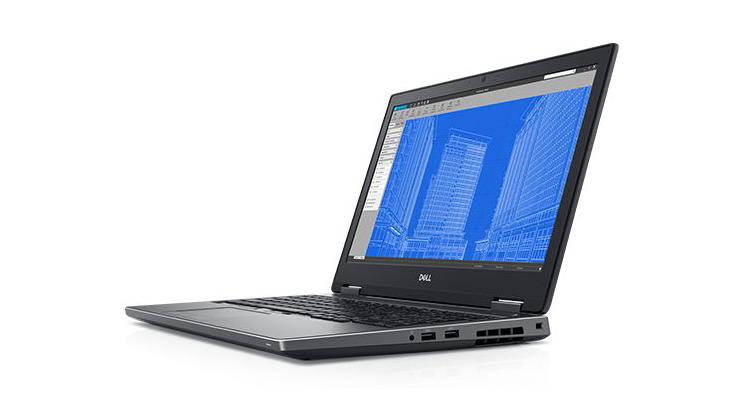 04. Dell Precision 7530
This VR-ready mobile workstation excels at the most demanding creative tasks

Model: Precision 7530 | Processor: Intel Core i5 (quad core) - i9 (six core) | RAM: 8-128GB | Hard drive: 500GB-6TB | Display: 15.6-inch FHD (1920x1080) - Ultra-HD (3,840 x 2,160) IPS display | Graphics: Radeon Pro WX 4150 - Nvidia Quadro P3200 (6GB) | OS: Windows 10 | Ports: 2xUSB 3.1, 2xThunderbolt3, 1xHDMI, 1x Mini DisplayPort 1.4, 1x SD card slot, 1x Headphone/mic | Size: (h)2.5-3cm x (w)3.37cm x (d)25.1cm | Weight: 2.6kg

Very powerful Workstation-class specs VR-ready Quite bulky

The Dell Precision 7530 is a powerful 15-inch mobile workstation that's been redesigned to be thinner, lighter and ready for VR. A fairly new addition to Dell's Precision family – a pro-grade line of machines aimed specifically at creatives – the 7530 delivers workstation-class power, thanks to a whopping 128GB of RAM and options for i5, i7 and the new i9 eighth-generation Intel core processors, which makes it ready to handle even the most complex of creative tasks. The Precision 7530 also offers the option to come with up to three 2TB PCIe SSDs, giving you a potential 6TB of smooth Solid State Drive storage. Graphics specs are impressive too, with support for up to a Nvidia Quadro P3200 or AMD Radeon Pro WX 4150 graphics card. Meanwhile, the most expensive display option is an Ultra-HD IPS display (3,840 x 2,160) that claims to cover 100% of the Adobe RGB-colorspace. With VR and AR becoming increasingly important, this Dell laptop could be a timely investment.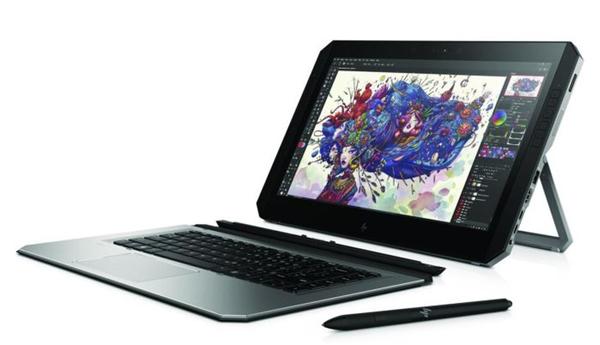 05. HP ZBook X2
HP's stunning 2-in-1 option takes on the Surface Book 2

Processor: Intel Core i7 | Graphics: NVIDIA® Quadro M620 with 2GB dedicated GDDR5 graphics memory | Screen: 15-inch 1920x1200 | Storage: 512GB SSD | Memory: 32GB RAM | Ports: 2 x Thunderbolt 3, 1 x HDMI, 1 x USB | Dimensions: 14.35 x 8.94 x 0.8in | Weight: 4.78 lb (2.17kg, laptop mode) and 3.64 lb (1.65 kg, tablet mode)

4K multi-touch Dreamcolor display 32GB RAM Bulky Hefty price tag

Created specifically with creatives in mind, the HP ZBook X2 packs a serious amount of power. And with it a pretty hefty price tag. But if money is no issue and you're contemplating abandoning a desktop or laptop as a primary creative tool, the HP ZBook X2 deserves a look. It boasts some seriously impressive designer-focused specs, including a stunning 10-bit, 100% Adobe RGB, 4K multi-touch UHD dreamcolour display and extra ports to keep you well connected. It also comes preinstalled with Adobe's Creative Cloud desktop application for easy access, and sports a fully detachable Bluetooth keyboard so you can switch from laptop to tablet whenever inspiration strikes. That's all backed up with the power of an Intel Core i7 processor, 32GB RAM – double that of its Microsoft rival – and NVIDIA Quadro graphics. However, power requires more juice, so battery life on the ZBook2 is shorter than some of the other laptops featured in this list. It's also heavier than some of its competition, which isn't ideal when you're on the go. That said, while the X2 doesn't come cheap, it's still a serious option for designers looking to liberate themselves from a desktop without compromising on apps and performance.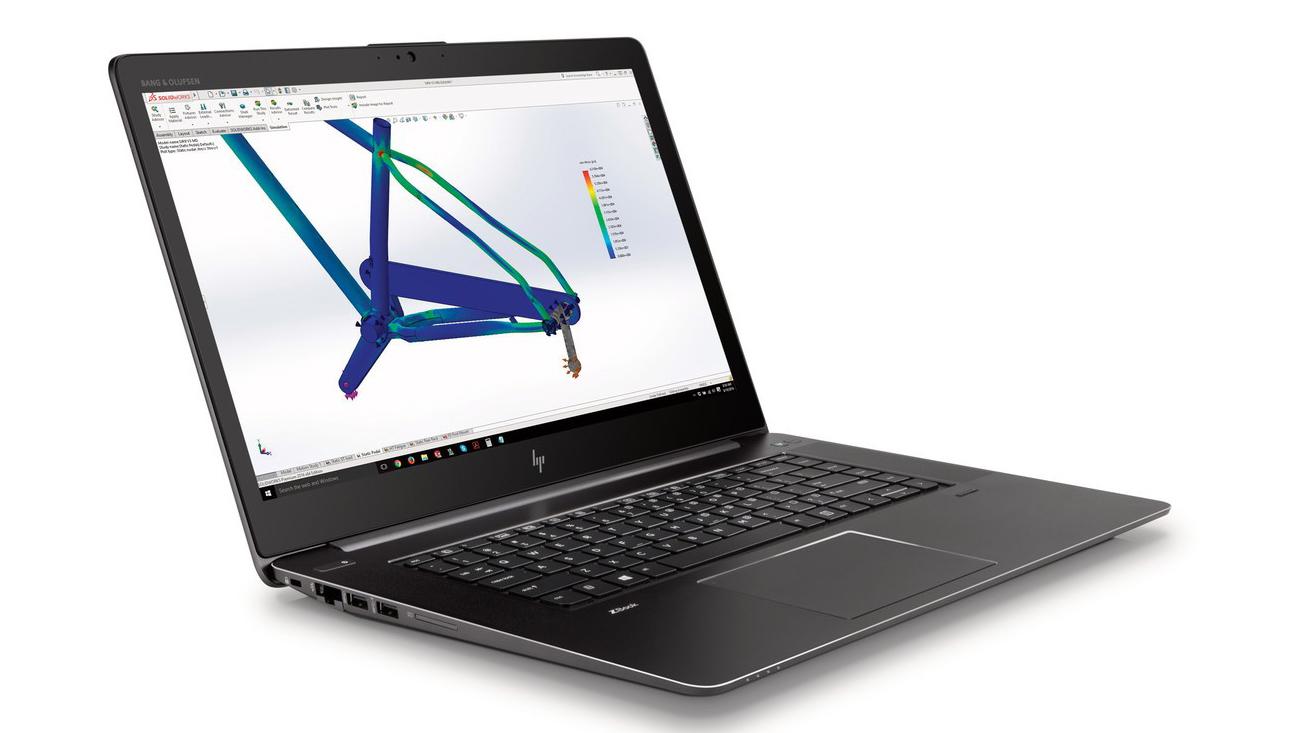 06. HP ZBook Studio G4 DreamColor
Power meets portability – the G4 has repeatedly proven that it's a fantastic laptop for graphic design

Processor: Intel Xeon CPU | Graphics: NVIDIA Quadro M1200 | Screen: 15.6-inch 3840x2160 | Storage: 512GB SSD | Memory: 32GB RAM | Ports: 2 x USB-C (Thunderbolt 3, DisplayPort), 1 x HDMI, 1 x USB 3.0 | Dimensions: 375(w) x 255(d) x 18(h)mm | Weight: 2.09kg (4.6lbs)

Excellent screen Top specs Relatively slim for power Expensive

If you're looking for all-out power, check out the rip-roaring HP ZBook Studio G4 – the latest in HP's line of mobile workstations. The top-end model isn't cheap, but it packs incredible specs including a 15.6-inch 4K DreamColor display that can easily be colour calibrated, a blazing-fast Core Intel Xeon CPU, 32GB RAM, a 512GB SSD and NVIDIA Quadro M1200 dedicated graphics with 4GB VRAM. If you like to connect up your favourite peripherals and monitors, then there's also a healthy range of ports – it features a Gigabit Ethernet port, HDMI port, a legacy VGA connector, SD card reader, one USB 3.0 port, and two USB Type-C (Thunderbolt 3) ports. Oh, and let's not forget the Bang & Olufsen speakers in case you want to crank up the tunes while you work. At just over 2kg (4.6lbs), it won't break your back carrying it around, and it's pretty thin at 18mm. If you're anxious about security, then you'll be glad of the built-in fingerprint reader and the optional (and extremely fast) HP Z Turbo NVMe PCIe SED (self-encrypting drive) SSDs.

Read: Our sister site TechRadar's HP ZBook 15 G4 review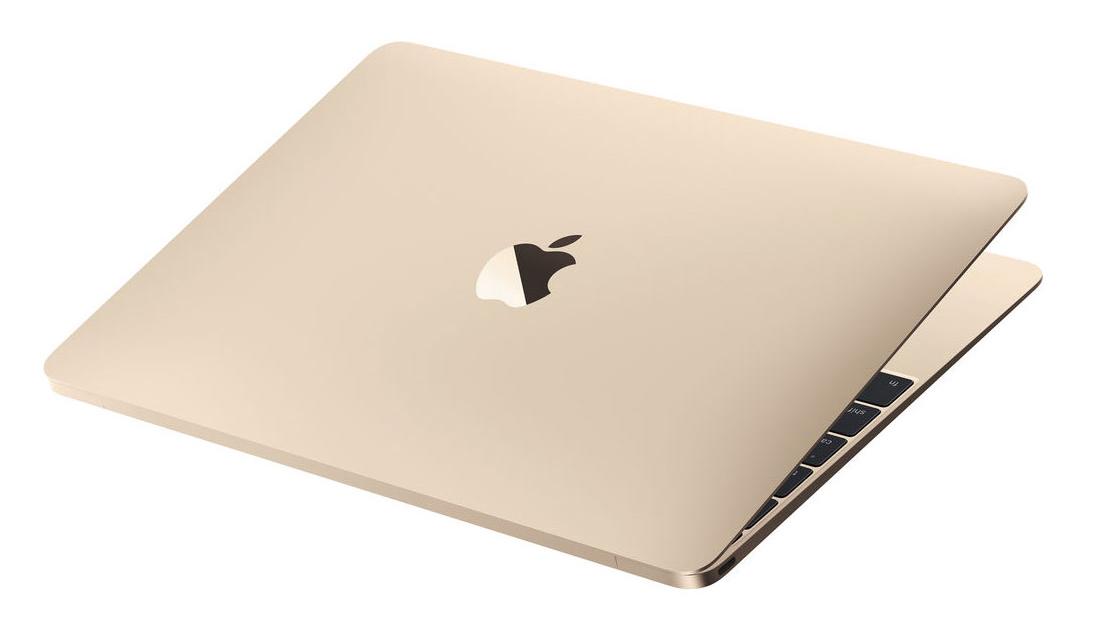 07. Apple MacBook
The best laptop for graphic design students

Processor: 1.2GHz dual-core 7th-generation Intel Core m3 | Memory: 8GB 1866MHz LPDDR3 | Storage: 256GB SSD | Graphics: Intel HD 615

Light, thin, looks amazing Fantastic screen Only one port (USB-C)

The MacBook balances power and portability – and looks fantastic to boot. It might not have a lot of ports (one USB-C to be precise). And it might not have the power or screen size of the MacBook Pro. But for much less money, it's a great option for designing on the go – and a brilliant laptop for graphic designers. A 12-inch screen is at the heart of the MacBook, but you can of course plug it into an external display using an adaptor (via USB-C). And at 2304 x 1440 pixels there's plenty of real estate. Technology dating back a few years, the Retina display isn't the very sharpest on the market any longer. But editing images and doing graphically intense design work still looks superb. If you're feeling a little flush, you can configure it with up to 16GB RAM – plenty for all but the most demanding tasks. Light, powerful and utterly stylish, the MacBook is a fantastic option for designers and students alike. Its dimensions are almost impossible to believe for such a powerful laptop. It weighs less than 1kg (honest!) and is a mere 13mm in profile.

Read:TechRadar's MacBook review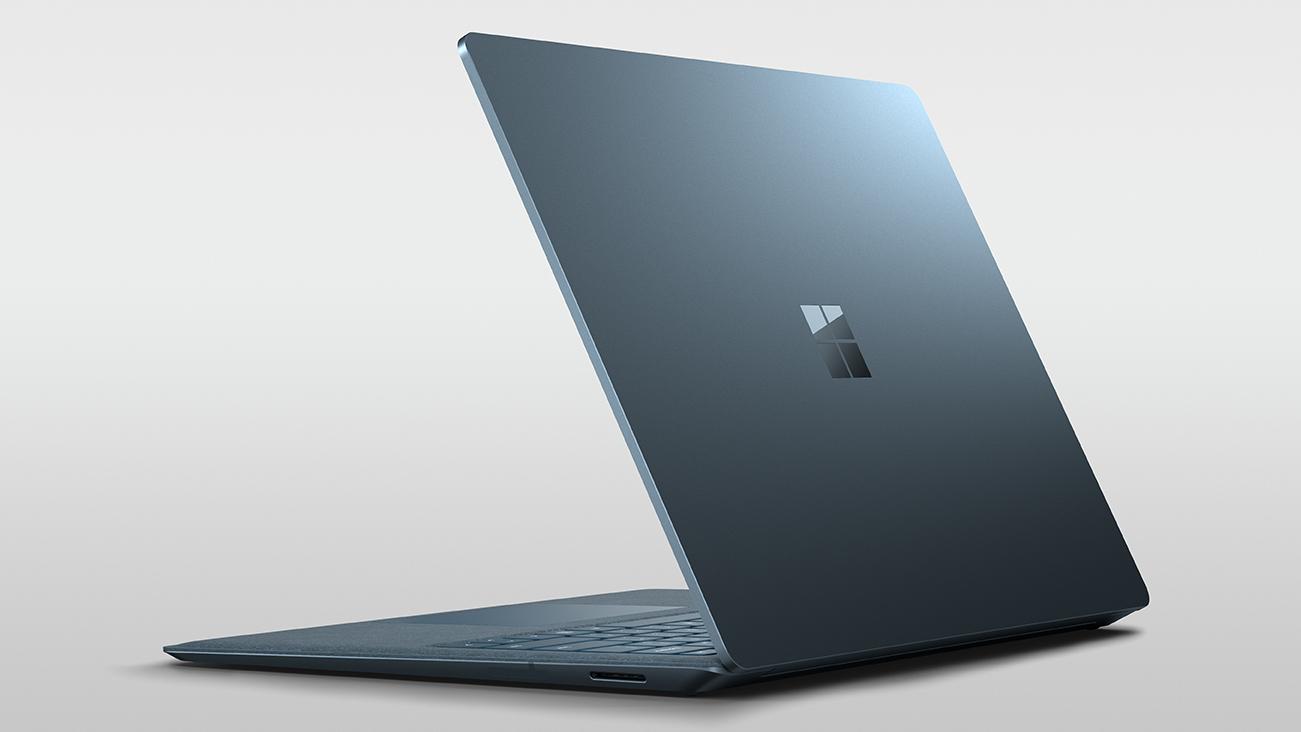 08. Microsoft Surface Laptop
Microsoft's touchscreen bargain is sleek, light and powerful

Processor: Intel Core i5 | Memory: 4GB RAM | Storage: 128GB SSD | Graphics: Intel HD Graphics 620 | Screen: 2256x1504 at 201ppi | Weight: 1.25kg

Thin and light Fantastic screen Touchscreen sketching with optional Surface Pen Windows 10 S needs to be switched to install Creative Cloud Cheapest option has small SSD

The Surface Laptop is another good laptop for graphic design students. Even the lowest-end model is powerful enough to run Photoshop and Illustrator on a daily basis, and the fact you can use the optional Surface Pen to draw directly on screen makes it even more appealing. Bear in mind that if you want to run Creative Cloud apps, you'll need to switch to Windows 10 which is free until early 2018. (The Surface Laptop comes with Windows 10 S – which only enables software from the Windows Store to be installed.) Still, with its sleek looks and fabric keyboard, the Surface Laptop looks great and performs excellently.

Read:Our review of the Surface Laptop

Related articles:

Top alternatives to the MacBook ProBest laptops for PhotoshopBest Photoshop tutorials