Maxwell Using KML Files
This is a very simple tutorial on how to use KML files from Google Earth in Maxwell, in order to obtain acurate light conditions for exterior shots.
Before we go into Maxwell, let's learn how to generate these type of files from Google Earth.
Assuming that you already have the free version of GE installed on your machine, lets start it and pick a place to add a Placemark to that spot. In my case i'm using my home place in Portugal.(fig.1)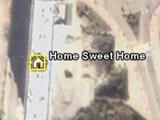 (fig.1)
After this, let's create a snapshot by clicking with your RMB over the Placemark and a menu will popup - just ckick in Snapshot view. (fig.2)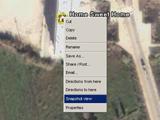 (fig.2)
Then we'll have to save this place to a single file. Files with multiple places will not work. To save the file, we go to the menu bar File > Save > Save place as... (fig.3) here we'll name this file with a KML extension. In my case the file is Home Sweet Home.kml. (fig.4)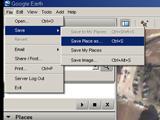 (fig.3)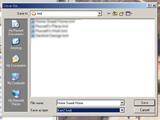 (fig.4)
Now we're ready to start Maxwell's Studio. After loading our scene, let's use Physical Sky and enable Sun Light. We're using a simple scene to illustrate better what we're trying to acheave. After setting the hour and day we've done a simple test render (fig.7A) in order to compare results after loading out KML file.
To load the KML file, we go to the Sky Options Panel and click on the empty area near the Load KML file slot. (fig.5)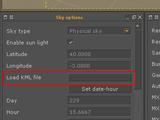 (fig.5)
Here we'll browse thru our HD to the KML location, then just hit Open and the file is loaded (fig.6). At this point Maxwell will use the Latitude and Longitude data in order to place the sun at its correct position. This way we can use real world coords from any place on the Earth and get very acurate sun light in our projects. After this we rendered the scene and as you can see (fig.7B), there is a diference in the sun direction.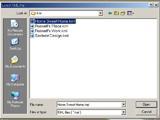 (fig.6)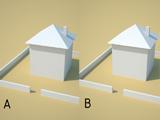 (fig.7)
We hope you found this tutorial useful. We are always looking for quality content, if you wish to share your knowledge with others please contact us.
There are no comments posted here yet