Making of a Night Scene with HDRI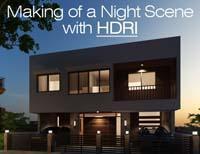 In here you will learn another one workflow involving the use of HDRI (High Dynamic Resolution Images) in creating a night scene. With just some simplified procedures, you can easily switch your environment into different mode.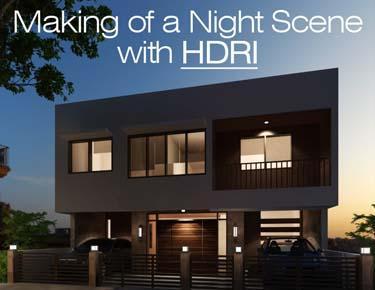 Hi guys. I made a night scene tutorial based on my work-flow from my latest project. During my test renders, I found out that HDRI is a very powerful tool. I would like to share to you the product of my simple experiment. First we need to download an HDRI image of a sunset. (For those who are having a hardtime with HDRI. You may substitute it with a sky bitmap.)

Here I used the Barcelona Rooftops from http://www.hdrlabs.com/sibl/archive.html

Next is we set up our scene. No lights yet, and just use your basic vray settings. I also found out that most of our settings for exterior will work.

Hit render and you will see something like this... A basic scene render.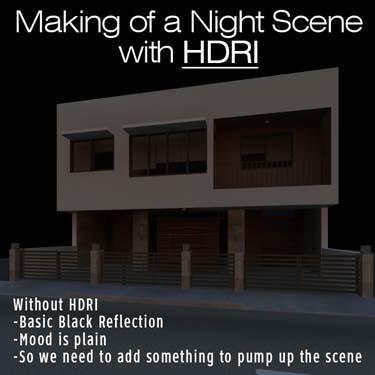 Now we just add the VrayHDRI to the Environment Override on your vray settings.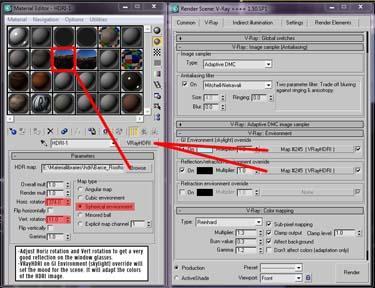 Another VrayHDRI to your Background slot (type 8)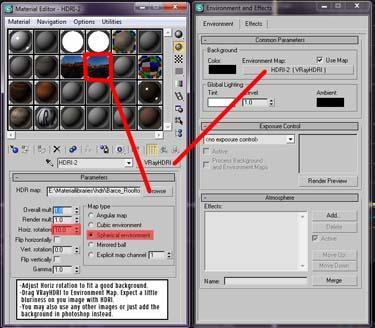 We will get something like this. Notice that the color of the scene has changed, this is due to the effect of the HDRI image to the scene. We can now feel the mood or the ambience.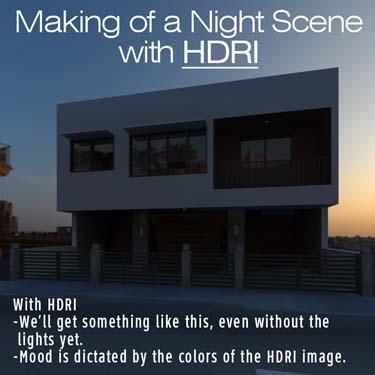 hen we add lights, both fill lights and spotlights using vraylight (sphere) and IES light with web information of (ies-nice or 02).

And we have this now... almost done.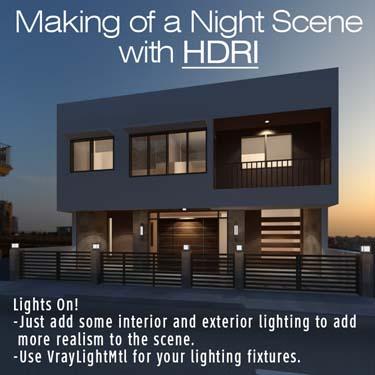 And finally, Add trees, cars, etc to complete the scene. Adjust in photoshop the colors or any mood you want to achieve.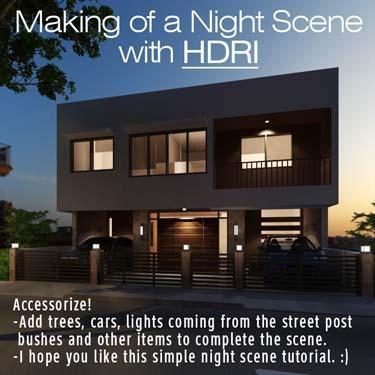 I hope you like it! Enjoy creating your very own night scenes! Comments and suggestion in here
There are no comments posted here yet