Picking up a pencil or paintbrush is one of the first ways most people discover the power of creative expression. Drawing and painting are fundamental ways of communicating creatively, and now they're due to be brought to the iPad with Adobe's next-generation digital art app, Project Gemini.
Announced at Adobe's annual conference, Adobe MAX 2018, Project Gemini is a dedicated painting and drawing app that makes full use of Photoshop's powerful painting engine. Revealed by Kyle T. Webster and Eric Snowden, the iPad app will pair pen and touch hardware with professional tools and a streamlined, easy-to-use interface.
Sign up to Adobe Creative Cloud
Rethinking the mobile art experience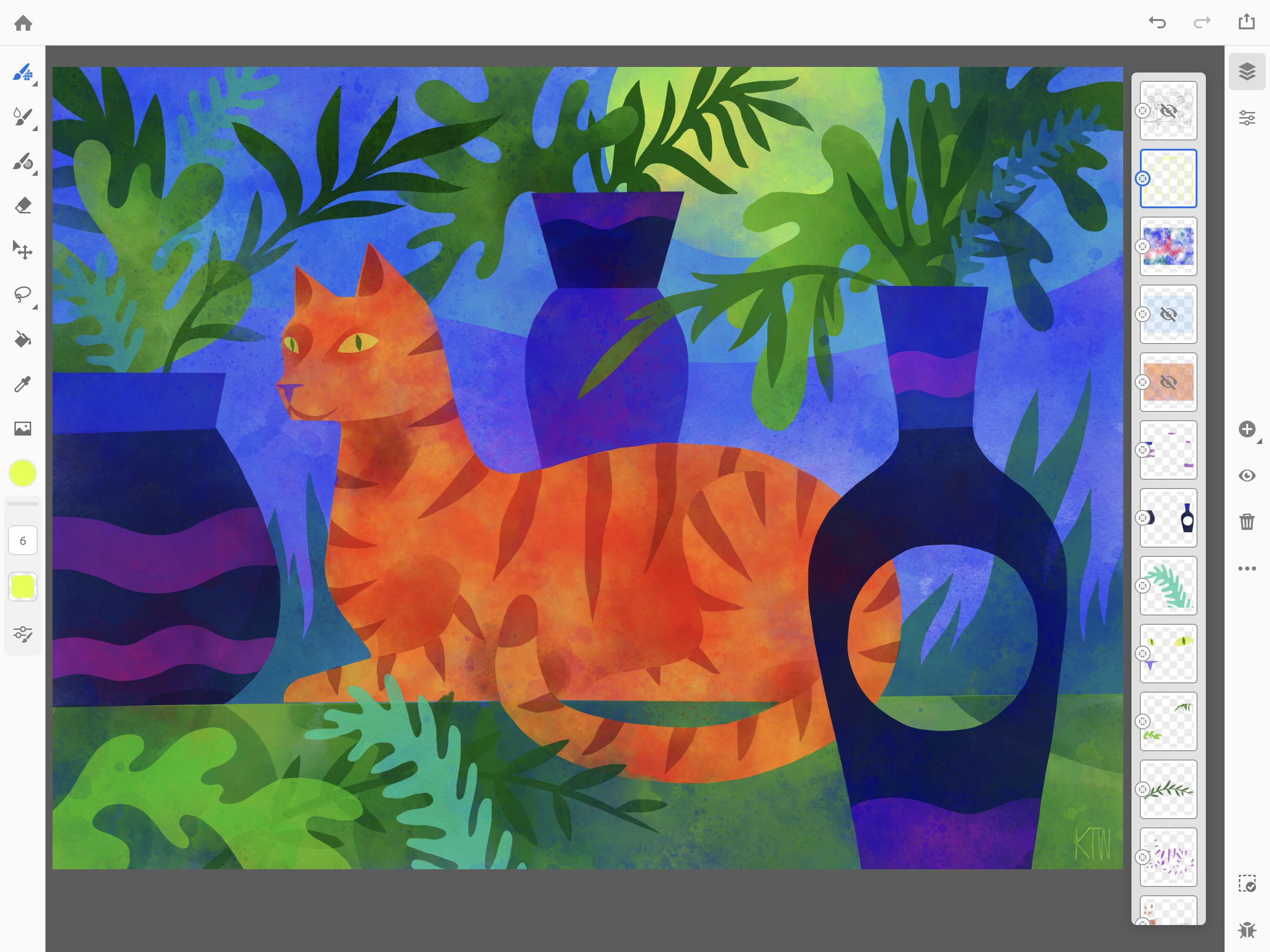 Project Gemini has been created with Adobe's users and community in mind. Having heard that they've been asking for professional-level features on mobile, Adobe went back to the drawing board and completely rethought how its tools can be used on the go.
The result is a set of intuitive features that hope to recapture that simple, natural feeling of working with analogue drawing tools. New painting and illustration capabilities, such as new types of paint and painting interactions, open up previously impossible digital art opportunities. This includes the ability to mix digital watercolour washes just like the real thing, as well as exclusive brushes and a multiscreen mode.
To ensure that they're up to scratch, these tools have been rigorously tested by a selection of skilled artists. On top of that, Project Gemini is also able to sync with Photoshop on the desktop. This means that art you make in the field can be developed seamlessly when you're back in the studio, without the headache of transferring files.
Project Gemini is currently only available as a pre-release on iOS, with a full release due to take place in 2019. Artists interested in Project Gemini can sign up here to stay in the loop for future updates.
Read more:
How to draw: the best drawing tutorials
Sneak peek: Supercharged Photoshop tool
The 10 commandments of Photoshop etiquette